When investing in a new watch, it's important to take the time to consider key details before you take the plunge. You want to choose a piece that is going to stand the test of time, be practical and suit your style, so what are the key factors to consider? Read on to find out how to choose the perfect watch for you…
1 – Invest in Quality
A watch is an accessory that should last you years to come, plus they are practical and many of us rely on them to help us keep track of our day, so it's important to ensure you choose a watch that won't let you down. The mechanics of a watch are far from simple, and while you don't need to know exactly how they work, it's important to ensure you are investing in a piece from a reputable company, who are known for their quality. A self-winding watch is a fantastic piece to invest in, and modern examples tend to use the best quality mechanics. Lord Timepieces has a huge variety of men's watches to choose from.
2 – Material Matters
With so many styles on the market, it can be tricky to know what you should go for, particularly when there are so many materials to choose from. Think about your current style, do you wear a lot of jewelry, and if so what metal do you particularly gravitate towards? When it comes to silver, brass, and gold, all of us tend to have a metal that we naturally prefer. Trends like copper and rose gold might be popular now, but if you are hoping to invest in a piece that will last you a long time, it might be worth trying to avoid trends and opt for something more classic.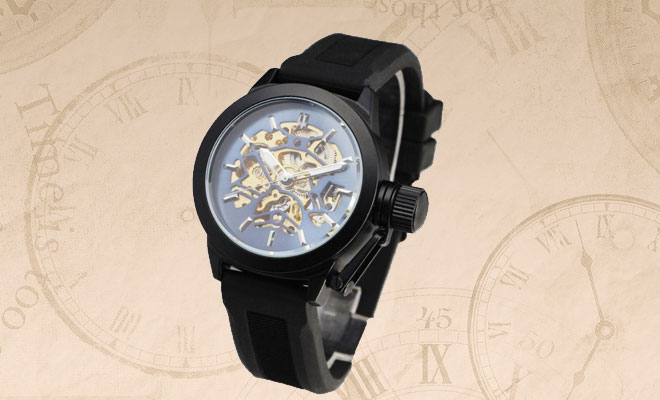 For those who don't often wear jewelry, consider a leather strap, the Apollo watch from Lord Timepieces has a black strap and a black case, making it timeless.

3 – Consider your own Style

Finally, it's important to think about yourself as an individual and your own personal style. Trends come and go and of course they also influence something as timeless as the watch too, with many styles being released every year that will quickly go out of fashion again. When choosing your watch, try not to be too influenced by current trends. Look back over the years and consider how your style might have changed and what has stayed the same. We all have our own unique sense of style, and it's important to consider this when choosing your watch.

In addition, don't be put off if a watch doesn't fit your wrist well. Watches can be easily re-sized by removing links and adjusting straps, so the fit shouldn't be included in your purchase decision. For timeless watches and unusual stylish pieces, visit Lord Timepieces for a selection of watches that are designed to suit you.

<!-comments-button-->