The 10 Best Electro-Pop Tracks Of The 2010s

I can't believe years pass by quickly. Here's my list of the best Electro-Pop tracks of the decade. If you listen carefully to each of these songs, you can realize the evolution of sound. For instance, Pop music was influenced by Benny Benassi's signature Electro rhythm in the early 2010s. We also witnessed a trend where underground European DJs got attention from the American mainstream audience. Later, indie artists got their turn into the spotlight thanks to social media and music blogs. Perhaps, in the 2020s, artificial intelligence (AI) will transform the way we perceive the music industry these days. Only time will tell if this technological advance will come true.
2010 ★ Robyn – Dancing On My Own
Sweden is a country with so many great singers. I think Robyn earned worldwide recognition with this Electro-Pop ballad which revolves around a gal who dances alone in a club while watching her ex-boyfriend with a new girlfriend. Hell yeah, I love drama!
2011 ★ Britney Spears – Hold It Against Me
Nobody could forget this hit entitled, "Hold It Against Me" by Britney Spears. After a series of scandals, the American Popstar bet for modern and refreshing melodies. The song itself feels poppy but it also features a touch of Dubstep, which was synonymous with innovation at that time. In my opinion, the album 'Femme Fatale' is her best work to date.
2012 ★ Madonna – Girl Gone Wild
Madonna is never out of fashion and all her singles are timeless. From my view, this is one of the sexiest tunes she has ever made.  It's not surprising "Girl Gone Wild" became her 42nd number-one dance hit on the Billboard chart. Believe it or not, the whole track was inspired by the androgynous Ukranian group Kazaky, who made a cameo in the black-and-white clip.
2013 ★ Empire Of The Sun – Alive
This list would not be complete without Empire Of The Sun. The most popular Australian duo of the 2010s is admired by millions of fans across the planet. I remember this track was featured in a video game, TV series, and movies. Immediately, "Alive" became a platinum-certified single in 2013. The chorus is so damn catchy!
2014 ★ Kiesza – Giant In My Heart
Canadians should feel proud of Kiesza. House music meets Electro-Pop, that's the first thing that comes to my mind when I hear "Giant In My Heart". Best of all, the powerful vocals are eargasmic and I have to admit I have played this track thousands of times on repeat.
2015 ★ Grimes – REALiTi
Weird, original, and authentic, that's how we can describe Grimes' Electro-Pop melodies. "REALiTi" was actually an old demo which eventually became one of her best songs in 2015. Despite its original recording quality, this hypnotic song was praised by her fans in Asia, MTV, plus the blogosphere. It is worth mentioning it feels like the perfect radio-friendly track to sing in the car.
2016 ★ Niki & The Dove – So Much It Hurts
This Swedish duo deserves way more attention. "So Much It Hurts" is an incredible Electro-Pop ballad accompanied by an 80s style music video that's impossible not to love. Likewise, the emotionally charged nature of this masterpiece makes you want to sing it out loud no matter what.
2017 ★ The Weeknd ft. Daft Punk – I Feel It Coming
In the middle of the 2010s, artists were more interested in analog synths and retro vibes. So, The Weeknd and Daft Punk joined forces to create "I Feel It Coming". Here you have a wonderful anthem that reminds us of the King Of Pop, Michael Jackson. On a side note, lyrics according to the singer, lyrics were written in one hour.
2018 ★ NINA – Sleepwalking
The German singer based in London has a bright future ahead due to the futuristic vibes of her songs. With "Sleepwalking", she takes Synthwave to the next level by infusing emotions and Pop sensibilities. She knows how to reinvent the golden age of 80s music and I love it!
2019 ★ Toro y Moi – Ordinary Pleasure
Chaz Bear aka Toro y Moi criticizes consumerism and the Throw-away society on this fun tune called "Ordinary Pleasure". The American artist offers chilled vibes in combination with upbeat Disco beats. Definitely, he knows how to get you grooving in mere seconds, leaving listeners craving for more.
Ava Max Takes The Throne As The Next Lady Gaga
Ava Max is dominating the music industry with her radio-friendly songs and powerful voice. But not only that, indeed, she's being dubbed as the next Lady Gaga.
With the release of her second album, 'Diamonds & Dancefloors,' fans can expect even more of her signature Electro-Pop style. What's more, this record is the result of Ava's collaboration alongside Henry Russell Walter aka Cirkut, who was the lead producer on her debut album 'Heaven & Hell.'
My love for her recent single "One Of Us" has grown considerably since last weekend. This is an upbeat track with lyrics exploring the emotions surrounding the end of a relationship.
On the other hand, the music video is just mind-blowing. And I'm wondering if it was really shot in a cemetery…

All I can say is that the Albanian-American singer-songwriter is starting off the year on the right foot.
Of course, Ava Max draws inspiration from Lady Gaga in terms of energetic performances and bold fashion choices. Best of all, both of them are known for empowering lyrics that touch on themes of self-confidence.
One can observe their passion for the arts through the similar level of theatricality they incorporate into their work.
Nevertheless, you will notice Ava Max prefers to get more introspective with her compositions. Almost all her tunes revolve around past heartbreaks or tormenting feelings.
Therefore, I can't confirm if she's taking over Lady Gaga's throne, but 'Diamonds & Dancefloors' is predicted to be the top album of this year. Curious listeners can look forward to discovering fantastic news soon.
CONNECT WITH AVA MAX NOW!
Travel Back In Time With Franck Choppin's '80s-Style Music
The wizard of synths, Franck Choppin shares his latest single "Love Of Yesterday." With magic in his hands, he creates '80s-style music that takes you back to another time in your life.
Unquestionably, this new song is a journey to the past, when Depeche Mode and New Order ruled the top of the charts. Moreover, the whole production truly stands out thanks to the sonic palette which evokes nostalgia.
Hailing from France, the European artist makes sure to revisit the romance through proper female vocals and lyrics. As a matter of fact, "Love Of Yesterday" tells the story of someone who has come across a former lover and is conflicted about the possibility of restarting the relationship.
In addition, this catchy tune is accompanied by a lyric video that complements retro-futuristic melodies. Bearing in mind also the versatility of Yamaha and Roland keyboards is what makes the rhythm so iconic.
Whether you're a fan of '80s Pop culture or simply enjoy a good throwback, "Love Of Yesterday" is an authentic tribute to the Electro-Pop genre. And I wouldn't be surprised if you're already excited to hear his future releases.
Keep an eye out.
CONNECT WITH FRANCK CHOPPIN NOW!
Relive The 80s With Anne Reburn's Cover Of "Touch In The Night"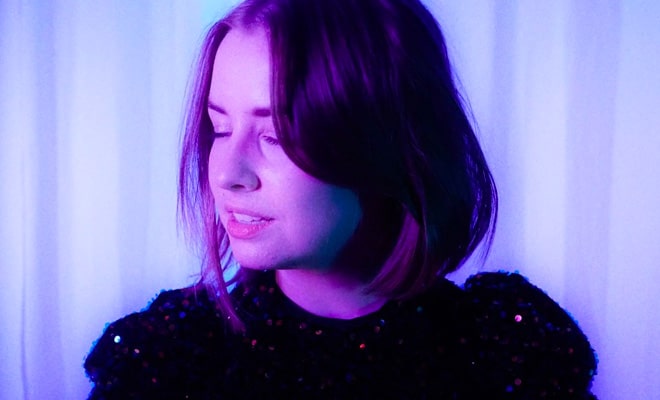 The recent music video from Anne Reburn is nothing short of fantastic. She pays tribute to the iconic band Silent Circle with an 80s cover of their hit song "Touch In the Night."
From the moment this clip begins, you'll be transported back in time with Anne Reburn's electrifying energy. Undoubtedly, the neon aesthetics and the top-notch choreography are stunning too.
Plus, the fashion and styling choices are spot on, and it all comes together to create something special.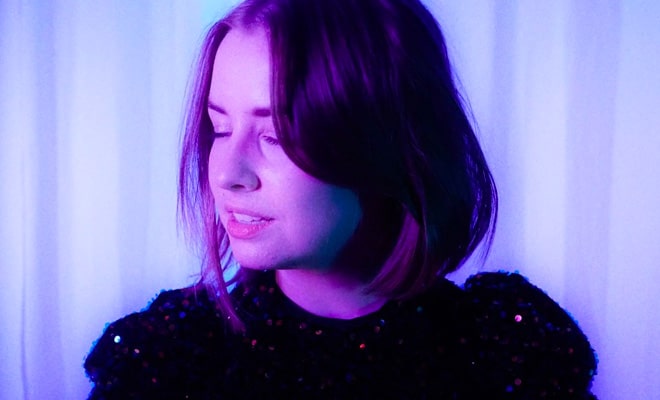 But let's not forget the singing, Anne Reburn's voice is definitely her best asset in my opinion. On the other hand, you won't be disappointed if you're looking to get your dose of nostalgia.
Besides that, the sound is otherworldly accompanied by a touch of contemporary Electro-Pop.
Resonating with audiences of all generations, this version of "Touch In The Night" is astronomically epic, and it deserves way more attention. By the way, the rising artist is currently based in Los Angeles and has become popular on YouTube due to her exceptional covers.
So don't miss out on this great opportunity to relive the 80s, check out her channel today for more remarkable renditions…
CONNECT WITH ANNE REBURN NOW!