Discovering Wynter Gordon´s Talent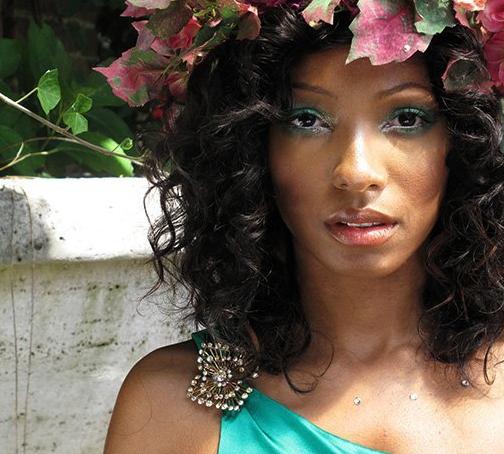 Most African American women got a natural singing talent. The first talented African American singers during the late 70s were Donna Summer and Gloria Gaynor. These mature girls were also known as the disco divas of the golden era. Then, when Eurodance music was born in the 90s, many acts such as Snap! or Technotronic were formed originally by black singers. So, you must be wondering who are the best African American singers of the 21st century?
In my own personal opinion, I think that we only have three girls on this category, and they are: Kelis, Kelly Rowland, plus a fresh new talent, called Wynter Gordon. That`s right Gordon, a singer/songwriter from New York has an absolutely great voice; before going as a solo artist, she worked in the past with famous people, like David Guetta and Flo Rida. "Dirty Talk" is the name of her debut single, which will be part of her upcoming album, "With The Music I Die". Dutch DJ Laidback Luke has already made a remixed version for "Dirty Talk", and it`s absolutely great! You can find more info about Wynter Gordon on her official website: http://www.wyntergordon.com/
https://www.electrowow.net
Original Light Diffraction Glasses Company Debuts Launch of Highly Anticipated New Website
Launched by GloFX LED & Glow Products, GloFXGlasses.com has been designed to become the largest online selection of diffraction glasses in the United States, including over 100 popular frames and styles and over 100,000 unique options of specialized eyewear. This introduction will mark the largest product line created by GloFX specific to the growing market of the electronic dance movement, or "EDM."
GloFX LED & Glow Products is known nationwide as the original manufacturer of Light Diffraction Glasses. With entrepreneurial spirits and a passion for design, GloFX was founded in 2009 to build and expand on the future of products based on customer needs with niche-specific solutions in the EDM marketplace.
Since then, innovation and ingenuity have paved the way for the development and release of the new company branch, GloFX Glasses. Dozens of exclusive GloFX Glasses and other products have since been released, and in 2013, GloFX was awarded the 'Best of Tallahassee Manufacturers' for outstanding design and sales of the original Light Diffraction Glasses. GloFXGlasses.com marks the new era of development in epic light-altering eyeware from GloFX.
For those unfamiliar, diffraction glasses feature a special lens that diffracts light into a gradient spectrum of colors. There are different types of diffraction effects, such as spiral diffraction, heart diffraction, star diffraction, and cross-hatched line diffraction. These glasses are primarily used for looking at visual displays, 3D projections, moving light shows, fireworks, and lasers most commonly found at EDM shows, events, and music festivals.
GloFX is proud to introduce the first of its kind in the ultimate diffraction glasses shopping experience. The GloFXGlasses.com selection of glasses includes diffraction glasses, anaglyph glasses, 3Diffraction Glasses, and kaleidoscope glasses, to name just a few. Diffraction glasses are the featured product of the new launch. The new website allows for users to customize glasses based off of color, frame, lens-FX and lighting features before purchase. The new product selection will include a Lifetime Limited Warranty, which is unheard of in similar industry product websites.
"We have been awaiting the launch of this new site for nearly a year, and we are proud to offer more to our customers than ever before," says Alex Erven, the Director of Marketing for GloFX. "We have specifically designed our new website to be able to offer the biggest selection, best prices, best customer service, fastest shipping, and the safest shopping environment to our enormous base of clientele."
https://www.electrowow.net