Electro Wow Exclusive Guest Mix: Sonny Noto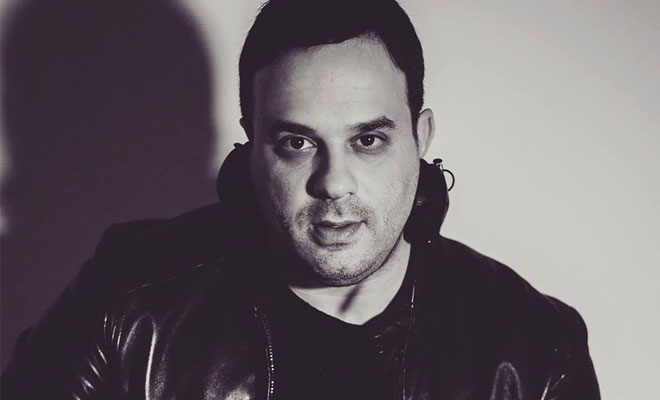 Boost up your weekend with this vibrant selection of upfront club tracks from Sonny Noto! The New York-based DJ & Producer shared exclusively with us an hour mix with some housey flavors. Explore what's hot from CamelPhat, Tom Staar, CYA and more. The opener track, "Tell Me" is Sonny's summery dance single in collaboration with Gil Sanders. Learn more about its concept and other details in the interview we did last month.
Tracklist
1 — Gil Sanders & Sonny Noto – Tell Me
2 — Fatboy Slim – Right Here Right Now (CamelPhat Remix)
3 — Jerome Robins & Dolly Rockers – What About My Love (Etienne Ozborne & Peter Brown Remix)
4 — Camelphat Feat. Elderbrook – Cola (Tom Staar Bootleg)
5 — Innersphere aka Shinedoe – Phunk ( Mr Sid & Kiro Prime Remix)
6 — Spoiled & Zigo – More And More (CYA Extended Remix)
7 — Mathias D. and Anderva – El Jefe
8 — Gil Sanders & Sonny Noto – Sonata
9 — Tiesto & Sevenn ft. Gucci Mane – BOOM (Tom Staar Remix)
10 — Freewheelin – Jack wins Feat Caitlyn (David Pietras Remix)
11 — Avicii vs. Lenny Kravitz – Superlove
12 — Steve Angello feat. Highly Sedated – Flashing Lights
13 — Moby – This Wild Darkness (CYA Remix)
CONNECT WITH SONNY NOTO NOW!
Electro Wow Exclusive Guest Mix: The Lords

The Lords are a newly formed duo made up of two of the most exciting DJ's in the French House music scene, Romaan, and Tony Cortez. With over 15 years of experience between the two, they have brought their refreshing sound over to London and are setting their sites on dominating Europe.
With more and more gigs on the horizon, not to mention releases The Lords are set for a storming year. The duo has put together a mix full of the hottest House tracks around to show audiences what they are all about.
FREE DOWNLOAD
Tracklist
1. Alfrenk, Giancarlo Zara – Latin Ghetto (Squicciarini Remix) [Chichi Music]
2. Bassel Darwish – No Sleep (Original Mix) [Distance Music]
3. Bultech – Ready For A New Life (Original Mix) [Play and Tonic]
4. Davina Moss – Nooo (Danny Serrano Remix) [Eat and Beat]
5. David Penn, KPD, Dennis Quin – Disc-Jockey (Dennis Quin Remix) [Urbana Recordings]
6. George Smeddles – Start The Party (Original Mix) [Resonance Records]
7. Hott Like Detroit – That Thing (Original Mix) [Freakin909]
8. Danny Tenaglia & Celeda – Music Is The Answer – Fubu Remix
9. Mattei & Omich – I'll House U feat. Keyo (Extended Mix) [Defected]
10. Kurd Maverick – Brunhilde (Original Mix) [SPRS]
11. Lee Cabrera vs Thomas Gold feat. Tara McDonald – Shake It the Underground Vocal (The lords Edit)
12. Sllash & Doppe – Predator (Original Mix) [Great Stuff Recordings]
13. Sabb – Jeopardized (OXIA & Nicolas Masseyeff Remix) [RADIANT.]
14. Moby – Go (Kaiq Rework) [Unreleased]
CONNECT WITH THE LORDS NOW!