Electro Wow Exclusive Guest Mix: Sonny Noto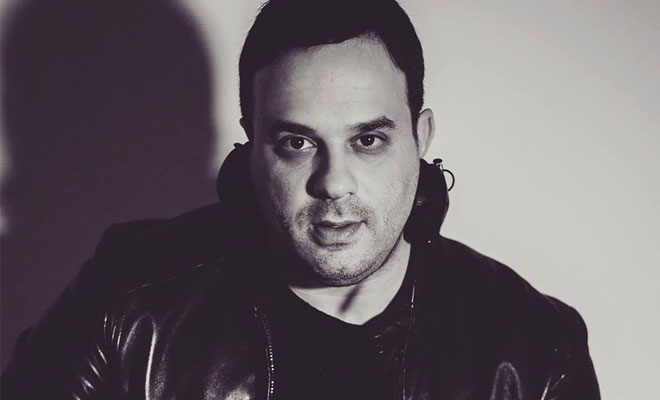 Boost up your weekend with this vibrant selection of upfront club tracks from Sonny Noto! The New York-based DJ & Producer shared exclusively with us an hour mix with some housey flavors. Explore what's hot from CamelPhat, Tom Staar, CYA and more. The opener track, "Tell Me" is Sonny's summery dance single in collaboration with Gil Sanders. Learn more about its concept and other details in the interview we did last month.
Tracklist
1 — Gil Sanders & Sonny Noto – Tell Me
2 — Fatboy Slim – Right Here Right Now (CamelPhat Remix)
3 — Jerome Robins & Dolly Rockers – What About My Love (Etienne Ozborne & Peter Brown Remix)
4 — Camelphat Feat. Elderbrook – Cola (Tom Staar Bootleg)
5 — Innersphere aka Shinedoe – Phunk ( Mr Sid & Kiro Prime Remix)
6 — Spoiled & Zigo – More And More (CYA Extended Remix)
7 — Mathias D. and Anderva – El Jefe
8 — Gil Sanders & Sonny Noto – Sonata
9 — Tiesto & Sevenn ft. Gucci Mane – BOOM (Tom Staar Remix)
10 — Freewheelin – Jack wins Feat Caitlyn (David Pietras Remix)
11 — Avicii vs. Lenny Kravitz – Superlove
12 — Steve Angello feat. Highly Sedated – Flashing Lights
13 — Moby – This Wild Darkness (CYA Remix)
CONNECT WITH SONNY NOTO NOW!
Cityzen Drops Underground-Inspired "Rave Tech Repeat", Out Now On CYB3RPVNK

After debuting on R3HAB's CYB3RPVNK with "Sirius," Cityzen is back with his second single "Rave Tech Repeat", a meticulously crafted dancefloor killer with a heavy underground appeal. With its kick-drum driven basslines, snarling synths and funky melodies, "Rave Tech Repeat" draws inspiration from the darker and more covert genres of electronic music such as techno and tech-house. With his ability to bend time and subsequently exist both in the past and the present, Cityzen has once again proved his ability to craft a sound that is both a timeless nod to classic sounds and a unique vision of the future for dance music. Although we're no closer to figuring out exactly who or what Cityzen truly is, he continues to impress and inspire with each new release. Keep an eye out for the next drop from CYB3RPVNK's family member, and perhaps the most intriguing one yet!
STREAM/DOWNLOAD
Although not much is known about Cityzen yet, we can be extremely positive about three noticeable attributes: his affinity for the color red, unique glasses, and his desire to give people the intense beats that one would imagine hearing on the metallic streets of a futuristic metropolitan. Perhaps Cityzen can live in the past and the future at the same time, giving him the ability to merge vintage hardware like Moog synthesizers with futuristic house rhythms of the modern age. If "Sirius" is any indication, Cityzen is on the verge of something huge and previously unimagined, and all the world can do is wait. Armed with his sparkling glasses and affinity for the color red, Cityzen brings to life a crossover of old and new that will become the unique sound of the next generation.
CONNECT WITH CITYZEN NOW!