30 Years Later Nils van Zandt Brings "Move On Baby" Back To Life
Paying homage to the legendary 90s hit, "Move On Baby" by Cappella, Nils van Zandt is unleashing his own sizzling rendition, and it's bound to set your speakers on fire!
It's been exactly 30 years since Cappella's hit took the world by storm, becoming a global sensation. Today, the Dutch producer and DJ is here to revive the magic of this iconic track, but with a House music twist that's ready to conquer your ears.
What's more, Nils van Zandt has secured the blessing of the original Eurodance artists to use the main vocals, ensuring that this new version stays true to the essence of the classic.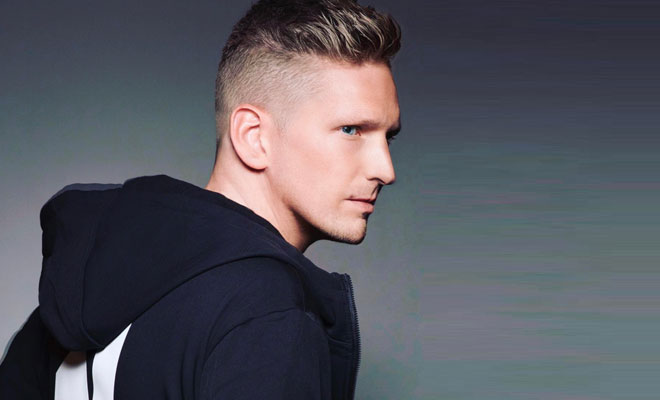 Positively, you can expect high-energy beats, infectious rhythms, and the irresistible urge to hit the dance floor. Whether you're a die-hard fan of the 90s or just a curious listener, Nils van Zandt's remake of "Move On Baby" is something that transcends generations.
Without further ado, I think it's time to play it loud! Plus, after three decades the most nostalgic ones are the happiest with this spectacular adaptation. I have absolutely no complaints.
In fact, I encourage you to spread the word among your friends.
CONNECT WITH NILS VAN ZANDT NOW!
Best Soulful House Music: David Anthony, Dani Vasser – I Keeps It Moving

From the very first notes of "I Keeps It Moving," it exudes the best Soulful House music vibes. Of course, this new release not only showcases David Anthony's commitment to quality but also introduces the amazing vocals of Dani Vasser.
Subsequently, her seductive voice gracefully intertwines with the soothing melodic lines, producing a harmonious delight for your ears, even when she raps. In other words, the singing part infuses an extra layer of charm into the instrumentals.
Furthermore, the irresistible chorus of "I Keeps It Moving" will hold your attention from beginning to end. David Anthony's reputation is built upon his meticulous approach to production, and he has succeeded in creating one of the best Soulful House music experiences to date.
"I Keeps It Moving" offers a choice between two versions – one featuring vocals and the other without. No matter which you prefer, this cut is destined to boost your mood.
Overall, here the sound feels fresh, hook-laden, and sure to inspire some serious footwork.
In the next few days, if this new track reaches widespread acclaim, David Anthony could easily find himself topping the charts and dominating the airwaves. I strongly recommend taking the time to read this interview in order to learn more about Planet Hum, his label.
CONNECT WITH DAVID ANTHONY NOW!
Peggy Gou's Music Video "Nanana" Brings The Island Vibes To Life
Peggy Gou, the Korean-born sensation in the House music scene, is back with a bang after nearly two years of anticipation. Her latest release, "(It Goes Like) Nanana," is not just a song; it's a sonic journey to an island paradise. This track, along with its accompanying music video, promises to be the summer anthem you've been waiting for.
Without question, "(It Goes Like) Nanana" is the kind of tune that instantly transports you to a serene island getaway. With its Balearic-inspired rhythm and bright melodies, Peggy Gou's latest creation exudes irresistible laid-back island vibes.
Moreover, it's a musical cocktail that blends her own vocals with guitar-style notes, making it the perfect soundtrack for those sunny days and warm nights.
Have you ever experienced that indescribable feeling of love, warmth, and excitement when you're surrounded by friends and loved ones, and the energy just speaks for itself? Well, Peggy Gou captures that sentiment flawlessly with this banger.
While it might be challenging to put into words, the song itself goes nanana, conveying that special emotion that is hard to express.
What's more, the video director behind the visuals is none other than Thomas Hardiman, with Peggy Gou as the creative mastermind behind the lens. Also, the clip feels like a piece of art that perfectly complements the song's dreamy aesthetics.
Beyond the magical landscapes of Ibiza, this single is in fact an early teaser of her highly-anticipated debut album.
In short, I love the way she offers a breath of fresh air in the world of electronic music. Stay tuned for more incredible gems via her socials below.
CONNECT WITH PEGGY GOU NOW!
Eliza Rose's New Music Video "Pleasure Peak" Is Set In Ibiza
Eliza Rose collaborates with the renowned House music icons, The Martinez Brothers, for an incredible club jam titled "Pleasure Peak." Best of all, it features Ibiza as the setting of the music video.
Furthermore, you can expect the sound of the classic Chicago House bassline from start to end. The pulsating beats, drums, and dreamy synthesizers also work their magic.
Last month, Eliza teamed up with the Martinez Brothers for a gig at Hï Ibiza, where they dropped this track for the first time. The crowd went nuts, it was epic! And they've also got this cool music video directed by Isaac Lamb, filmed in the Balearic Islands. It's got vibes from iconic videos by artists like Missy Elliot, Aaliyah, Kylie, and others.
In the visuals, you'll see these awesome artists having a fun time on the sunny island. They go sailing on a yacht, drive around in a Jeep, and eventually hit the club. This shows the different sides of a perfect day and night in Ibiza, just like how the song itself has both bright and dark elements.
Lastly, "Pleasure Peak" is a sexy cut you can enjoy during the last days of summer or on your next holiday.
CONNECT WITH ELIZA ROSE NOW!