What A Bombastic Musical Explosion! Here's Hot Chip's "Melody Of Love"
"Melody Of Love" is Hot Chip's second single, which has been promoted with a fantastic video directed by Nima Nourizadeh.

Hot Chip returns with the seventh studio album, 'A Bath Full Of Ecstasy'. Almost all their new Electro-Pop songs burst with energy. For instance, "Melody Of Love" (second single), has been promoted by the band with a fantastic video directed by Nima Nourizadeh. As a result, I think visuals are 100% memorable.
Just put on your headphones on and the whole track feels like a bombastic musical explosion in your ears. You can't deny Alexis Taylor's angelic vocals are literally pure gold. Influenced by a Gospel-like style, "Melody Of Love" features a sample from The Mighty Clouds of Joy. Beyond that, it's truly romantic. I hope you like it as much as I do.
CONNECT WITH HOT CHIP NOW!
Relive The 80s With Anne Reburn's Cover Of "Touch In The Night"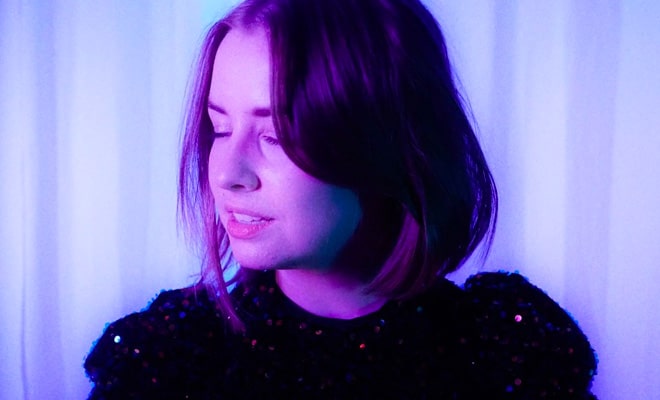 The recent music video from Anne Reburn is nothing short of fantastic. She pays tribute to the iconic band Silent Circle with an 80s cover of their hit song "Touch In the Night."
From the moment this clip begins, you'll be transported back in time with Anne Reburn's electrifying energy. Undoubtedly, the neon aesthetics and the top-notch choreography are stunning too.
Plus, the fashion and styling choices are spot on, and it all comes together to create something special.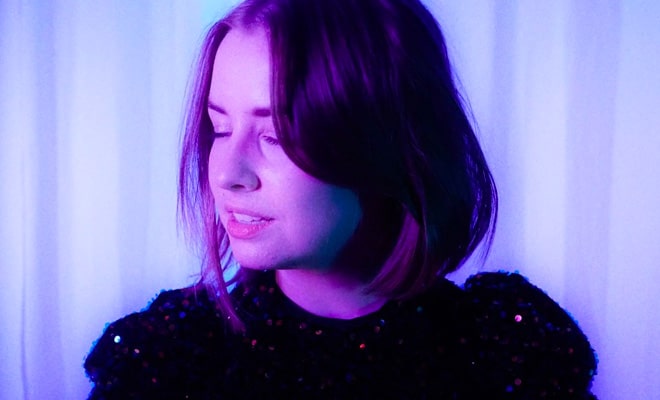 But let's not forget the singing, Anne Reburn's voice is definitely her best asset in my opinion. On the other hand, you won't be disappointed if you're looking to get your dose of nostalgia.
Besides that, the sound is otherworldly accompanied by a touch of contemporary Electro-Pop.
Resonating with audiences of all generations, this version of "Touch In The Night" is astronomically epic, and it deserves way more attention. By the way, the rising artist is currently based in Los Angeles and has become popular on YouTube due to her exceptional covers.
So don't miss out on this great opportunity to relive the 80s, check out her channel today for more remarkable renditions…
CONNECT WITH ANNE REBURN NOW!
Don't "Wait" Any Longer, Joon Shares Black And White Music Video
Notably, a black and white music video suggests an atemporal quality and can be seen as a more artistic choice. Electro-Pop singer Yasmin Kuymizakis aka Joon adopts this aesthetic to create stark visuals for her new single "Wait."
No doubt, the lack of color allows the viewers to focus on the subject matter of the clip. Put differently, you will see a perfect picture of the emotions or message behind this tune without being distracted by vivid tones.
On the other hand, a black and white music video creates a certain atmosphere, such as nostalgia, which fits perfectly with the retro synths in the background.
The lyrics of "Wait" serve as a powerful reminder of the importance of valuing your time and taking action to make the most of it. Perhaps, it might also mean that in order to reach the desired outcome, one must be open to face challenges.
Overall, Joon knows how to add a layer of depth to the compositions she makes.
Produced by Johnny Jewel, "Wait" effectively captures your attention with an unforgettable blend of space-age melodies and thought-provoking verses. Obviously, the whole concept is sure to leave a lasting impression.
CONNECT WITH JOON NOW!
The Weeknd Takes On The Role Of A Voyeur In New Music Video!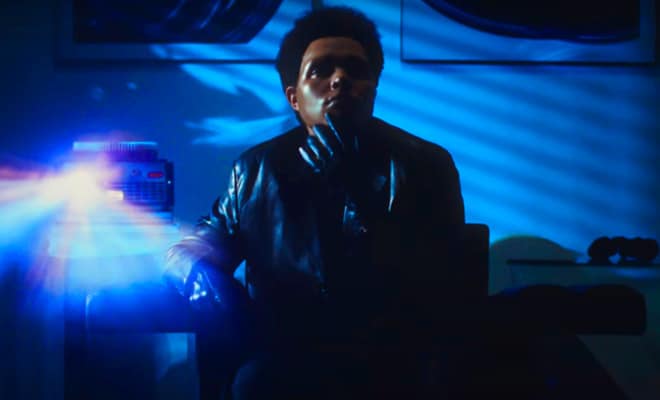 The Weeknd has released a music video for the tune "Is There Someone Else?," which is taken from his fifth studio album "Dawn FM." The new clip was directed by Cliqua, who has previously worked with the Electro-Pop star on other singles.
In the top-notch visuals, you'll see the singer as both a jealous voyeur and the reason for his jealousy.
The video premiere of "Is There Someone Else?" follows The Weeknd's recent completion of the first leg of his "After Hours Til Dawn Tour" and the release of the new track "Nothing Is Lost (You Give Me Strength)" from the next Avatar film soundtrack, co-produced by Swedish House Mafia and Simon Franglen.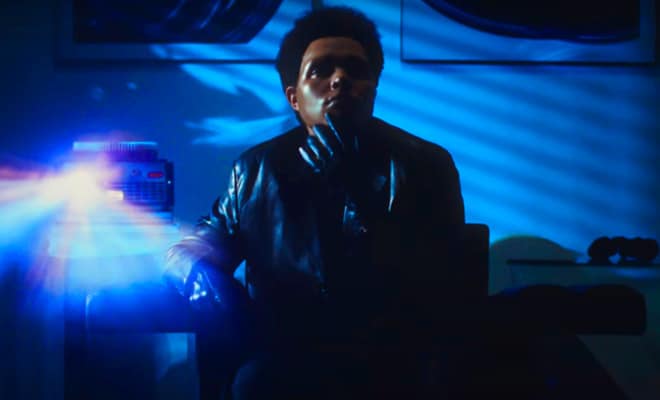 On a side note, fans can't wait to see The Weeknd's performance as a cult leader infiltrating the celebrity culture of Los Angeles in the upcoming HBO Max series "The Idol"! Stay tuned for more information.
CONNECT WITH THE WEEKND NOW!