Album Review: Semee Family [Music For Peace]

Good news does not happen every day, and today I want to announce the release of the 'Semee Family' album via Constant Culture.  Immediately, it grabbed my attention because it has a special purpose. In fact, I would describe this project as innovate in its kind because this is the first time I discover a release of an electronic music album for a specific charitable cause.
In particular, when the cause seeks the peace and stability of thousands of people that suffer the consequences of the conflict in the Middle East. As a blogger, I'm not here to talk about politics, but I am very happy to know that a group of talented producers from different backgrounds have joined forces to compile an album with a humanist bent.
All proceeds of the 'Semee Family' album, will benefit the Women Wage Peace Organization, which works to bring about a viable peace agreement in the conflict zone. Best of all, the twelve tracks aren't boring at all. This is truly uplifting, an EDM material to celebrate life and forget about the past and its misperceptions. Future House, Tropical House, Drum & Bass, and more styles of music are present. Now is the time for all of us to do our part. Support this project on Bandcamp!
Check out my track-by-track review below:
1 – Seafarer feat. Ekko – Clairvoyant The lead off track from the Semee Family album, starts off softly and features beautiful female vocals and drops that make it a stand-out song.
2 – Kiko Franco & Zulker – Rise Definitely, energy and emotion are mixed in this electro-industrial banger with a dark tone.
3 – Panda – At Night Get ready to hear whimsical electronic sounds thanks to the synthesizers and crazy beats.
4 – Cezar Nedelcu – Said You Need Me The vocoded robot vocals on this nice dance-pop track, reminded me of Daft Punk music, many of you will love it.
5 – TRVS feat. Sara Tracy – Find Me It's infectiously catchy from start to finish!!!
6 – Factuel – Someone This is stuff is spectacular, It's all about the house-style groove and the booming kick drums.
7 – Chill Chu – Danse De L'amour There's a simple piano intro that consequently is transformed and mixed with heavy electronic sounds.
8 – Alphant – Puri Puri A very interesting proposal that showcases Folk/Ethnic music and of course an instrumentation based on electronic sounds.
9 – Phazii – Lost DnB Tape Fast breakbeats which fit perfectly with the male voices, and the distorted bass pattern.
10 – Sakpata – The Profuguse Probably, the heaviest track on this album. If you're a fan of Drum & Bass music, this is perfectly for you! It features diverse sound effects and also ravey vibes.
11 – Cezar Nedelcu – Phone Me Regular I must admit, I'm becoming a fan of Cezar Nedelcu's productions as I come to know his music better. Again, this is another funky gem. It's as brilliant as track #4, produced by the man himself.
12 – Chill Chu – Where Love @ The last track is simply wonderful, the soft and delicate ambient sound, this is the kind of tune you can chill out to.
In conclusion, all these artists deserve 5 stars for this great album, not only for the top quality songs they have produced, but also for their humanitarian effort to help us to live in a peaceful world. ★★★★★
Want Dance Music With Female Vocals? Hear "Krazy" By VASSY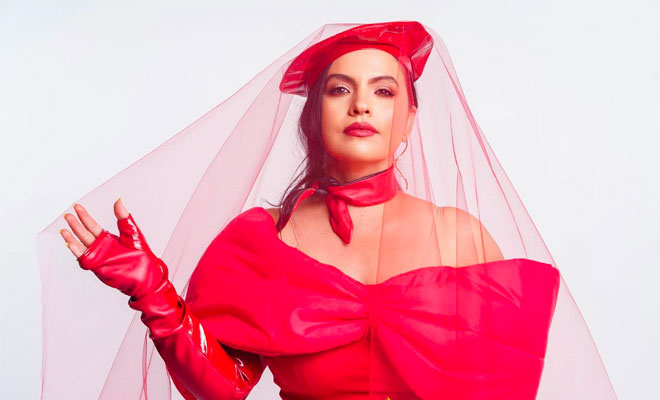 If you're on the hunt for Dance music with female vocals, your search stops right here. VASSY, the electrifying artist known for her powerful vocals and chart-topping hits, has unleashed her brand new music video for "Krazy."
There's no denying it; this is a gift for those who live for the party scene! Additionally, her singing voice steps into the limelight, by injecting the song with a blend of energy and heartfelt emotion.
Most importantly, "Krazy" serves as a reminder that music can be a powerful tool for empowerment, as these lyrics inspire you to be a beacon of strength and confidence. Plus, the people who are crazy enough to think they can change the world are the ones who do.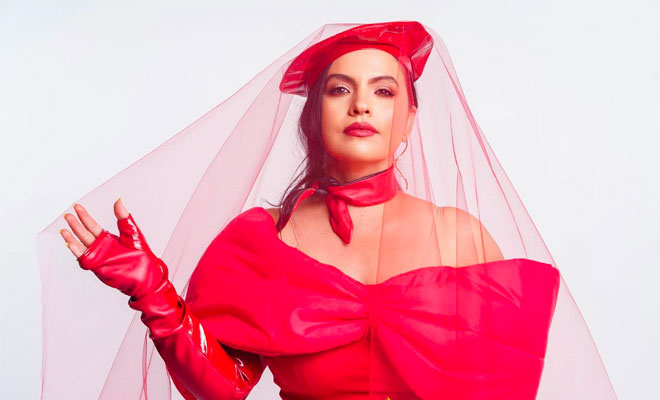 On the other hand, while it's true that music appreciation is deeply personal, I still believe that dance music with female vocals sounds better than male vocals because they are more melodic, emotive, and harmonious. Of course, this comes accompanied by songwriting, and the production quality.
In short, "Krazy" will leave you wanting more, so look no further, and explore more options via Spotify through the Best Running Playlist — Top EDM 2023.
CONNECT WITH VASSY NOW!
Dance-Pop Sensation Maggie Szabo Delivers Musical "Magic"
In the world of music, some artists possess the extraordinary ability to capture hearts with their melodic charm and lyrical finesse. Maggie Szabo, a name that has been gaining momentum in the Dance-Pop scene, is set to enchant you with her latest video clip for "Magic."
Known for her incredible singing voice and her innate ability to infuse emotion into her songs, Maggie Szabo has a unique talent for connecting with listeners on a profound level. On top of that, this catchy jam is a collaboration with Passive Attack.
What's more, the well-written lyrics paint a picture of two souls coming together, overcoming their fears, and experiencing a connection that can only be described as magical. Unquestionably, a great love song to dance to.

Surely, her lines are an invitation to let go and embrace the charm of the moment. Plus, the infectious EDM beats and piano keys that accompany the verses of "Magic" are top-notch as well.
From Canada to LA, where she calls home, it's clear that she always channels her creative vibes into their projects. Indeed, you can feel the real "Magic" in your ears. Just put your headphones on.
CONNECT WITH MAGGIE SZABO NOW!
Marten Hørger Returns With Your Next Club Anthem, "Love All Night"

Marten Hørger continues his hot streak of this year's singles with the new self-released piece "Love All Night," which perfectly represents his already energetic signature style. The new record begins with plucky melodies underneath a soulful vocal, and the lyrics immediately set the tone for a sultry and dance-worthy gem.
Marten swiftly ups the ante by incorporating deep, growling basslines that will have the crowd stomping, coupled with undulating synths, to hold peak energy throughout the drop. "Love All Night" is a winning combination of appealing vocals, dynamic and groovy rhythms, and danceable beats, making for a future club and festival anthem. It follows the German house maestro's "Ill Behavior" on Spinnin' Records, his recent collaboration "The Freaks" with David Guetta, and "Get Real High" with Shift K3Y at Tomorrowland Music.
"'Love All Night' is a track that holds a special place in my heart. Normally, I write and produce all my songs fully on my own, but for this time I created this tune with a singer and songwriter and every time I perform it, the crowd's response is just electrifying. I'm so happy about this one." — Marten Hørger
In 2021/2022, Marten got a lot of acclaim from the music scene with a string of releases on labels like Musical Freedom and Confession, to name a few, and his collaborations with David Guetta, Tchami, DJ Fresch, and many more. In 2021, he was ranked #39 in the 1001 Top Producers ranking and launched his own international tour called "WE'RE BACK," with several sold-out shows spread across Europe and North America. In addition, Marten was part of the Confession x Nightbass US tour with Tchami, AC Slater, and Habstrakt and managed to establish his sound worldwide, a sound that the famous DJ Mag simply describes as "The Future." Today, Marten Hørger is Beatport's one of best-selling house artists, and his music can be heard on radio stations like BBC Radio 1, Diplo's Revolution via Sirius XM, Tomorrowland One World Radio, Apple's Beats One, Australia's Triple J, as well as 1LIVE – one of Germany's biggest radio stations where Marten is a part of their famous 1LIVE DJ Session series. He is also supported by some of the world's biggest DJs and is featured all over the TV and in the cinema. His worldwide touring schedule includes 100 shows per year, including mainstage performances at Tomorrowland, and EDC Las Vegas, as well as festival appearances at Glastonbury, Burning Man, Shambhala, and Fusion, as well as appearances at venues from Ushuaia Ibiza to the Hollywood Palladium in Los Angeles and many more. With the release of 'Love All Night,' Marten has created his own anthem for his upcoming 'Come Together' tour, which takes him to 10 stops all over the United States. Being a truly inventive and emotional person in his creative process, Marten will continue to do his very own thing and create great memories with his listeners and fans all over the world.
CONNECT WITH MARTEN HØRGER NOW!