Are You An Unsigned Trance Producer?
Today we talk to Dave Verney from
ToneTrance Record Label
, a new label set up to promote unknown and talented Trance producers.
1) What's the name of your Record Label?
ToneTrance
2) How did the name come about?
I had quite a few ideas to begin with. I tried TranceTone and Googled it. I thought that was quite a good name, but it was taken and so I changed the name around a bit and called it ToneTrance. Everyone I mentioned the name to agreed that it was a good name for a trance music label.
3) Do you run the label by yourself?
Largely, although my wife helps with answering the phone etc. The vast majority of my work is in promoting the producers who I'm working with and I do this in various ways and through different contacts. My sales target for each album is 50,000 copies and these figures are quite achieveable with the work we put in and the quality of the music.
In the industry today, more and more people are switching to digital downloads and we work with more than 200 digital music stores. Although it is sad to see the downfall of the brick and mortar retail shops that we grew up with, there is a lot of opportunity to sell as much music as we like and meet any demands without paying for printing and copying of CD's. It is a fantastic time to be a part of the industry and it is likely to keep getting better.
4) What made you want to create a record label dedicated to Trance Music?
I listen to Trance and other EDM genres all the time and a lot of the music I hear is from unknown and unpaid producers who really do have a lot of talent and who should be paid for having such talent. I also have a lot of business experience and I have the ability and contacts to market and promote producers work with excellent results.
The idea in starting a label was to help these people in gaining exposure, getting paid for their music, building a following for their music and I can release tracks into any music charts in the world. Being able to make people's dreams come true is really my reason for getting involved in the music industry and it will be very rewarding.
Another reason for setting up a label is to promote my own music through it. My music is not as good as the people, I'm working with, but hopefully in time I will be releasing my own music. My pseudonym for the music is Richard Bean and that is the name on my SoundCloud, Bandcamp, MySpace and my business yahoo email. It is taken from my middle name (Richard) and my mother's maiden name (Bean).
5) Is Trance music more popular today or is it now an underground genre?
I first got into trance in the trance boom at the turn of the century. I used to shut myself away and blast the likes of Darude, Energy 52, William Orbit and others from any CD player I could find. It really did define the turn of the century for me and my friends. Everyone was getting into it – and it didn't matter about age, gender, background, race, sexuality, occupation. There was even a Catholic friar here in England who would (and no doubt still is) play this music all the time he could. This friar told people that trance was a gift from God, and indeed it really is.
Trance music today is still growing. There are still people in the world who have not heard trance music and there are still people being converted in their musical tastes. Asia, in particular, is one part of the world that is increasing in trance fans all the time. People just love this music, and when we hear it, it is easy to know why.
6) Are you looking for new talent? How can they send you demos?
I am always looking for new talent. If you want me to listen to and consider your music for my work, please send me a link to your SoundCloud or any other website where you may have music and I will make time to listen in. You can email me at tonetrancerecordlabel@yahoo.co.uk. I am still looking for great tracks that we can add to the first album, so if you have something special, please email me.
7) Are you planning to release a new song or EP soon?
The first album we will release, should be released by the end of next month. It is going to be a compilation of different artists whose work has not yet been released into the commercial music industry. The album will be entitled, First Impressions and it is really to test the market popularity for each of the artists.
8) What is next for the label? Do you have in mind future projects?
We will hopefully be releasing solo albums with all of the ones that show popularity. As I said before, I'm hoping for sales of 50,000+ copies within the first year and I think that is very achieveable.
https://www.electrowow.net
Miyuki Unveils An Epic Vocal Trance Tune: "Would You Love Me"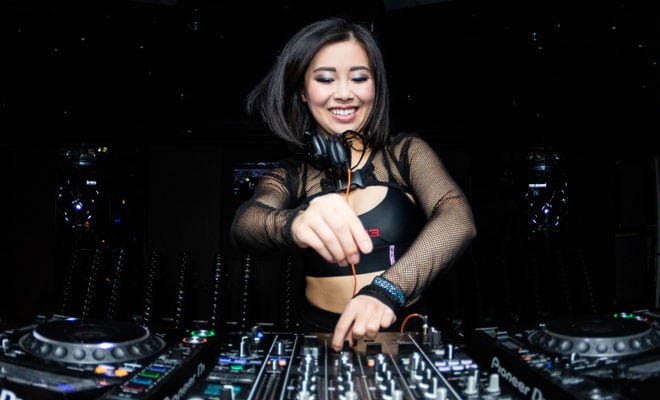 Drumbeat, please! Miyuki's epic Vocal Trance tune called "Would You Love Me" will make your skin crawl. The music video takes you into a magical night at an underground nightclub in LA.
Captivating listeners with its uplifting melody and gorgeous singing voice, what is worth more than gold are the beautiful lyrics of this new song. Most importantly, she gives her fans a special message of self-love.
Indeed, learning to value yourself allows your love for others to flourish. With that in mind, it's acceptable to say "Would You Love Me" is an epic Vocal Trance release.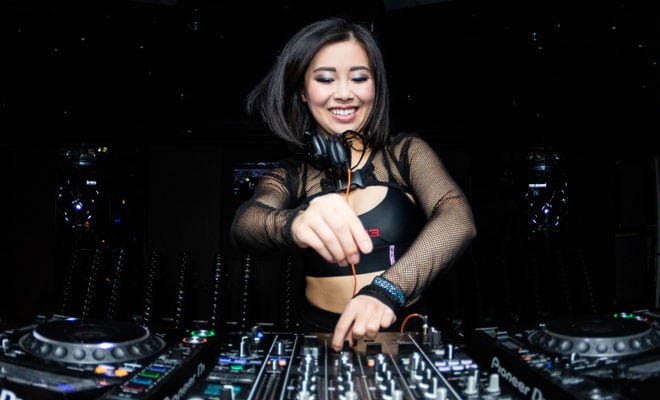 The Chicago-based 'Doctor DJ' is back on the AVA White label after a series of successful singles. The fact that the main components of this track are the emotions and synths firing in burst mode, makes it very complete.
Additionally, her outstanding evocative songwriting is laced with her personal and intimate stories which represent the light for the gray days.
Again, if epicness had a name it would be "Would You Love Me."
Miyuki demonstrates this cut can plunge the entire dance floor into ecstasy as shown in her clip. Can't wait to see what's next…
CONNECT WITH MIYUKI NOW!
Reality Test & Gproject Team Up On New Psytrance Hit "The Hook"

Blessing us all with a Psytrance single for the ages, Gproject & Reality Test have just unveiled their latest collaboration, entitled "The Hook." Euphoric in every sense of the word, each set of artists' have ensured that the end product is out of this world.
Taking listeners on the most euphoric of musical journeys, Gproject and Reality Test (real name Nica Iliuhin Loren) have just unveiled a Psytrance single for the ages, in the form of "The Hook." Leaving no doubt to the imagination, each musical element has been implemented to the utmost of perfection, ensuring nothing less than the most scintillating of end products. A collaboration that oozes with energy from start to finish, it comes as no surprise that each artist has added their own unique touch to this certified hit, as 'The Hook' will have anyone feeling some type of way.
Elevating their status at any given chance, Gproject are the epitome of an act that has dedicated their lives to mastering their craft, with each of their releases further indicating the undeniable musical prowess that they possess. Acting as the fourth installment in their already impressive collaboration quadrilogy alongside HYBIT, tracks such as "We Are One," "Power To The People," and "Euphoria" alongside Alchimyst, further showcased the chemistry between both sets of artists.
Achieving similar success, Reality Test has also shown no signs of slowing down, as the Israel-based DJ/producer has been leaving her own mark within our community. As versatile as anyone can be, each of her productions has been amassing millions of streams worldwide, whilst her ability to convey from one genre to the other in the most effortless of manners, has helped her stand out from all the rest, and in turn, gain the recognition of some of the biggest names within the Trance scene and not only.
Out now under Revealed Recordings sub-label HYBIT, "The Hook" offers nothing less than the most positive of vibes throughout its entirety. A true masterpiece of a track, it was only a matter of time until these artists' further enhanced their presence with a release of such magnitude, whilst their ever-so-addictive styles of play, have now led to the most electrifying of releases. Having said this, you can check out "The Hook" in all its glory below, whilst streaming is also available through all major platforms.
We will most definitely be keeping a close eye on all their productions.
CONNECT WITH REVEALED RECORDINGS NOW!
Dimitri Vegas & Like Mike + Vini Vici Unite On "Age Of Love"

Taking listeners on the most scintillating of journeys, power duos Dimitri Vegas & Like Mike and Vini Vici, have just unveiled their "Age Of Love (2022 Remix)."
"'Age Of Love' is an undisputed classic and as always, we really enjoyed working with Dimitri Vegas & Like Mike on remixing it."— Vini Vici
Looking to add their own unique touch to an all-time classic, power duos Dimitri Vegas & Like Mike and Vini Vici have just unveiled a breathtaking rendition of the hit Trance single, "The Age Of Love." Maintaining the aura that was emitted through the original when first released in the 90s, this latest remix delves deeper into the consciousness of the listener, with both sets of artists' ensuring nothing less than the most compelling of end products. Entering the "Age Of Love" with their 2022 remix, Dimitri Vegas & Like Mike and Vini Vici have once again proven the undeniable musical chemistry that we have seen in the past, and this time round, ensure only the most electrifying of vibes from start to finish.
Igniting a spark through both their collaborations, as well as their individual productions, it comes as no surprise that only the highest of praise is bestowed upon them, no matter the specific release or endeavor within our scene. Implementing their signature sound(s) in a fashion that has left us all in awe, the "Age Of Love (2022 remix)" acts as yet another indicator towards the elite mentality that both sets of artists possess, whilst their unique approach towards music production helps further define them as pioneers of electronic music. Leaving no doubt to the imagination, each musical element has been combined in a manner that will leave anyone begging for more, whilst the fine attention to detail has led to the ultimate renditions of this gem of a track.
"'Age Of Love' is an undisputed classic and as always, we really enjoyed working with Dimitri Vegas & Like Mike on remixing it. The reactions so far on the dance floor are awesome and many of our colleagues send us supporting messages about this release." — Vini Vici
Destined for nothing less than ultimate success, Dimitri Vegas & Like Mike x Age Of Love x Vini Vici 'Age Of Love (2022 Remix)' is out under the Belgian duo's very own record label, Smash The House. Iconic in every sense of the word, the scintillating remix is more than set on featuring at the biggest stages and events worldwide, as both sets of artists' have further demonstrated their immense ability at producing one certified hit after the other. Bearing this in mind, be sure to check out this masterpiece of a track in all its glory below, whilst streaming is also available through all major platforms here. Don't forget to also leave us your own thoughts in the comments section. Enjoy!
CONNECT WITH VINI VICI NOW!