BadCameo To Release Funky Album In August, 'Friday Night Time Warp'

What's better in life than funky grooves? Well, BadCameo's upcoming album 'Friday Night Time Warp' is a good choice, and it's already available for pre-order!
Hailing from Tampa Bay, Lando, Geoff and Dan are making a name for themselves in a cool three-piece band. As a matter of fact, they've been on a hot streak, thanks to their original tunes drenched in old-school flavor.
Beyond a shadow of a doubt, their next project is worth the wait. The spectacular 10-track material, 'Friday Night Time Warp' will be released on August 5th.
Last spring, the amazing Disco jam "Funk Train" became a preamble of what to expect from the album in question.
Likewise, their recent singles "Healin'" and "Fast Love" dissipate a blast of bright guitar chords and infectious retro beats. On top of that, the colorful vocals bring to the table instantly memorable choruses, proper to classic songs.
A total conquest. The rich lyrics and the exquisite arrangements won't go unnoticed by listeners either.
BadCameo confirms they're ready to achieve a career and industry milestone this year with 'Friday Night Time Warp.'
No other band offers such a record full of surprises as they do.
CONNECT WITH BADCAMEO NOW!
Keep Grooving On! Alice Offley Stuns Fans With "Fun Fun Fun"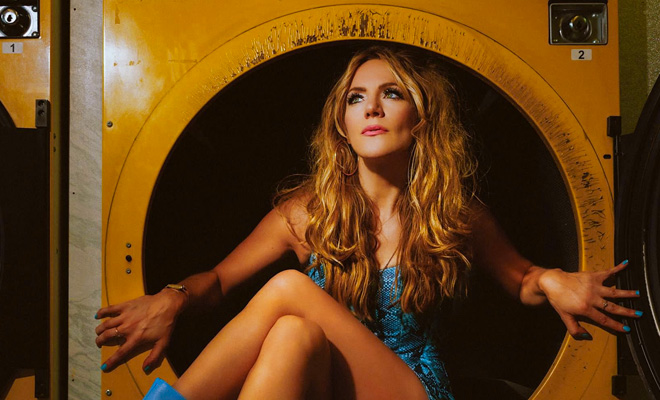 Alice Offley has released a new groovy song, "Fun Fun Fun" which is available to stream on all major platforms. No doubt, it encapsulates joyous vibes that make you feel good in mere seconds.
Nowadays, the British singer is stunning fans due to this Disco-funked up jam, which was originally written during lockdown last year. With a cocktail of funky nuances at its essence, the guitar licks sound really outstanding.
Plus, her seductive vocals are a great addition to the upbeat tempo and lyrics that will have you smiling from ear to ear.
When you're so stressed out by obligations and responsibilities, sometimes all you need is a moment of cheerfulness. Therefore, this tune is exactly for anyone who wants to take that time for themselves…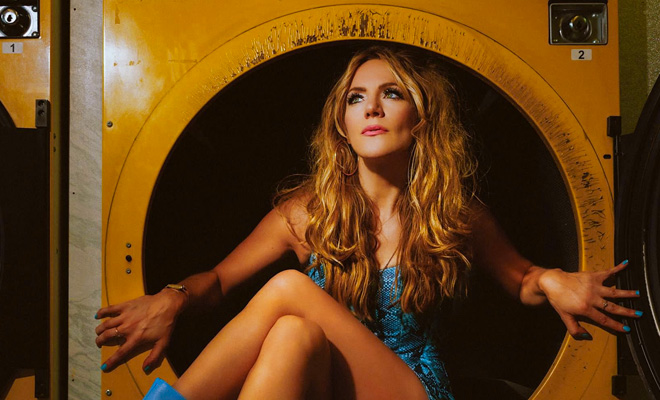 So, whether you're celebrating a happy occasion or just looking for a mood lift, Alice Offley is the answer!
Moreover, she also delivers a healthy dose of originality with the accompanying visuals. And after watching her music video, you'll soon realize laundry time doesn't have to be boring at all.
Widely recognized as an experienced performer, she has toured internationally with top-notch bands and singers (Thompson Twins, Tricky, Cyndi Lauper, etc.).
Needless to say, she knows how to connect with the audience through her pure talent. Stay tuned for more.
CONNECT WITH ALICE OFFLEY NOW!
Chillin' On Summer? Discodumper & Noty Offer The Right Music
Ideal for those lazy summer days… Discodumper & Noty are back with the right music in the form of "Rise Up." This new release comes accompanied by a Trap version and also the remix treatment from Lex Johnsen that you can't miss.
Overall, it's a slice of feel-good Disco peppered throughout piano chords, sax solos, and even a Samba whistle. Clearly, it gives you the proper summertime vibes, which helps to sync your mind into relaxation mode.
Besides the ocean breeze, the waves, and the tequila, give yourself a chance to relish the smooth groove of "Rise Up," that's littered with enchanting vocals.
Discodumper & Noty have been building their names around the underground scene amid high-quality tunes. Likewise, the creative force behind their collaborations is always defined by its originality.
In this case, "Rise Up" demonstrates why the duo is at the forefront of emerging sounds. Not only that, but the lyrics explore emotions in such a way verses can heighten intimate romanticism alongside that special one you love.
If anything, the music video fits so well with the whole song too. Plus, outdoor roller-skating never looked so fun before in life.
"Rise Up" really puts them on pace to become tastemakers this summer.
CONNECT WITH DISCODUMPER & NOTY NOW!
Good Vibes Music: Javi Star & Mark Picchiotti – Beautiful High
Unquestionably, positive emotions are what you're in search of. Experience good vibes music through the fabulous voice of Javi Star supplemented by Disco beats from the hand of Mark Picchiotti on "Beautiful High."
First of all, this song is so incredibly underrated that deserves way more attention.
Actually, the accompanying visuals were released back in March via the Italian label Groove Culture Music.
In the new clip, Javi Star exudes his charisma and outstanding personality free of complexes. Not to mention, his performance is worthy of admiration too.
One way or another, his body language says it all!
Since everything is energy, the good vibes of music can bring you closer to a joyful state. In this case, Javi Star and Mark Picchiotti have taken this jam to the next level thanks to sexy and groovy melodies that will make serious waves on the clubbing circuit.
Alternatively, if you feel upset because of a tough day, listening to uplifting songs like "Beautiful High" can help you transform your emotions right off. Just move your hips and fill yourself with excitement.
CONNECT WITH JAVI STAR NOW!