benny mayne Teams Up With Terrell Morris On "dollas", Out On CloudKid

benny mayne is being tipped for big things in 2019, but the hype surrounding him hasn't come overnight. The Toronto-born LA-based musician has been making sensual R&B blended Hip-Hop for the last 12 months. His music has earned him a growing following and seen him soar to the top of Soundcloud's RnB charts in multiple countries. benny's provocative verses and hooks have produced tracks like "attitude" in collaboration with Jutes, "basic bitch," "bounce," and "say my name" – which recently surpassed half a million plays on Spotify.
STREAM/DOWNLOAD
It's only been a minute, but benny is back with his next big thing: "dollas" – out November 2nd. Teaming up with tastemaker label CloudKid, this cut hits even harder with him singing rhymes in that no-holds-barred style and sees him honing his purposefully paradoxical sound, blending downtempo beats with J Dilla style grooves. Having recently signed to Paradigm Agency (booking agent of the likes of Bastille, Lil Uzi Vert, Waka Flocka, Coldplay, Ed Sheeran, Gucci Mane, Sia, Run The Jewels and more) – "dollas" will certainly resonate with benny's listeners no matter what genre they favor. Stay tuned as he continues to release his line of much-anticipated music.
MORE INFO ON BENNY MAYNE
Facebook | Soundcloud | Twitter | Instagram
Emerging Rapper Legacy Showcases A Poetic Flow On "Bad Feelings"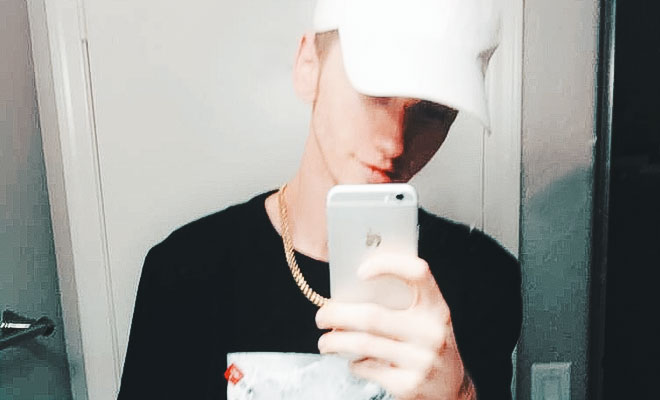 21-year-old Legacy is making a name for himself mainly due to his poetic flow and rapid-fire delivery. The emerging rapper based in Arizona gained a passion for poetry in elementary school and turned to Hip-Hop in order to keep developing his creative vision. He finds inspiration in classic urban hits from the likes of 50 Cent, Dr. Dre, Eminem, Lil Wayne, among others. Not so long ago, he has nearly reached 10K streams on SoundCloud with an infectious track called "Hope".
There's no doubt, quality mastering and mixing is an essential step in order to succeed in this competitive industry. Despite it requires minor adjustments, Legacy's jam "Bad Feelings" will surprise you with his rhyming verses and matching syllables. Moreover, the confidence in his voice reveals his discomfort with fake people, and he's brave enough to speak the truth through art. This new tune tells a personal story related to obstacles and friends. Often, your pals can cross the line from frenemies or competitive homies to outright bullies. Beyond its concept, you can hear how the jazzy piano bars in the background makes it especially smooth and pleasant to the ears. Produced by Ocean, I think it's worth giving it a try below.
CONNECT WITH LEGACY NOW!