Bliss Out With JES's Dreamy New Track "Carry Me Away"

The same captivating, soulful voice that redefined the electronic dance music landscape with classics like "As the Rush Comes" and "Letting Go" has done it yet again; JES sweeps us off our feet with her new song "Carry Me Away," where her ethereal vocals are accompanied by sultry saxophone instrumentals and breezy digital melodies. "I feel just like I'm floating on a cloud," JES croons throughout the track, a fitting lyric for the dreamlike, cathartic quality of "Carry Me Away." The California-based singer-songwriter wrote "Carry Me Away" on her iPhone while delayed at New York's JFK airport during a snowstorm, perhaps giving the song its wistful quality; she collaborated with the Game Chasers, who also teamed with her on the Grammy-nominated "Hold On," for the final cut. Upon hearing the original vocals, the Unicorn Slayer himself, Markus Schulz, immediately requested them to make his own trance remix of the track. "Carry Me Away" possesses JES's signature timeless quality, so there's no doubt this one will be in heavy rotation for years to come.
► BUY/STREAM (CLICK HERE)
There are few dance music vocalists as prolific as JES-creating uplifting, impassioned vocals has been the cornerstone of JES's career. JES's angelic voice is instantly recognizable after the world became familiar with it as the soundtrack to many of modern dance music's most popular trance tracks, like "Fall Into You" with Cosmic Gate—which has 1.5 million streams on Spotify — and "Anything Can Happen" with FATUM, which was featured by Armin van Buuren on his iconic "A State of Trance 2016" compilation. Her autobiographical, emotionally-charged lyrics carry worldwide appeal to all generations of music fans; it is nearly impossible to listen to a JES's songs without getting chills. This global audience has lead her to perform on every continent in the world except Antarctica, from massive audiences of 28,000 to intimate shows of just 10 people. When she isn't gracing the stage, JES is stirring things up in the kitchen for her blog "The Rock Star Diet," or running the Honolulu Marathon. As dynamic as she is talented, we can't wait to see what's next from JES!
MORE INFO ON JES
Facebook | Soundcloud | Instagram | Twitter
Chris Fennec Delivers An Effective Trance Earworm, "Burst On Fire"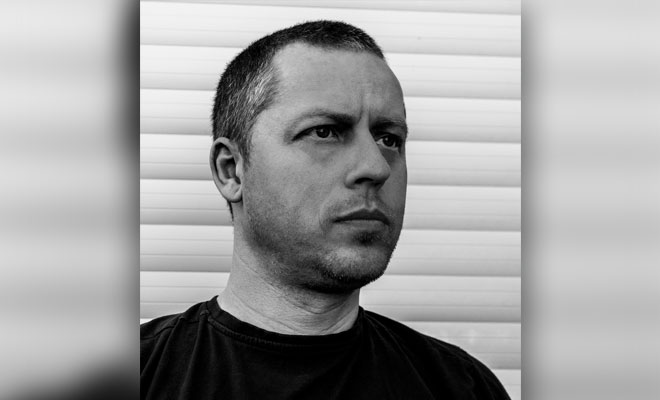 Pressing play on "Burst On Fire" makes you realize that there are still Trance earworms in present times. Since starting his career, Chris Fennec has been a great admirer of Above and Beyond, Tiësto, Armin van Buuren and Markus Schulz. One way or another, the Belgian producer encompasses his influences obtaining as a result uplifting tones. Certainly, the passionate male vocals featured on his new single lead up progressively to a full full-force drop and a climax that'll leave you wanting more.
GRAB YOUR COPY
Not for nothing, he has been active in the electronic music realm for over 32 years. In fact, working on ghost producing projects for some big names in the industry served him to enrich his knowledge. You can tell Chris is a perfectionist with a trademark sound that maintains momentum with blazing synths, highly melodic beats, and emotive lyrics.
According to the artist himself, his creative melodies always come out of the blue or in the middle of the night. If the final output brings goosebumps then he knows he has just made a catchy jam that ignites a fire in listeners. Stay tuned to his socials below.
CONNECT WITH CHRIS FENNEC NOW!
Spotify
Facebook
Twitter
Instagram