BLK Out Bring Us A Fresh Party Anthem With New Single "All Night"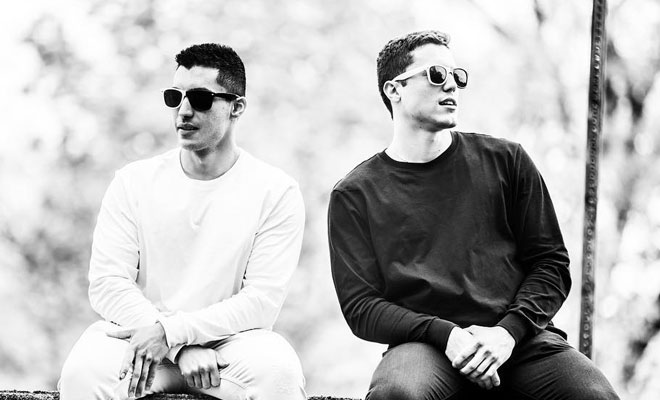 After storming the scene with their debut EP 'Lites Out' back in 2018, BLK Out are back with their latest track titled "All Night". Naturally, we're talking about a fresh party anthem that seamlessly blends House, Bass, and Progressive together to create a tune that will get dance floors jumping everywhere. BLK Out's crisp production sends listeners on a journey through serious build-ups and heavy drops. This Chicago duo is certainly not messing about!
STREAM/DOWNLOAD
BLK Out is made up of producers David Coconate and Karthik Shankar, with over 15 years of experience being musicians; the collaboration of styles between the two creates a unique and original sound that sets their music and live performances apart from others. BLK Out aspires to bring people together with their music and spreading positivity with their fans and with "All Night" they do just that. This new single is out now on Phunk Junk Records.
CONNECT WITH BLK OUT NOW!
KRAIZ & Adam Davenport Combine Forces In "House Bitch" — LISTEN

Without question, "House Bitch" is a banger so make sure to play it loud! KRAIZ & Adam Davenport unveil a killer groove charged with an energetic flair. This impressive collaboration is the result of a long-distance recording project, which is more often nowadays, and, above all, due to the global pandemic. As a matter of fact, the distinctive hook of The Notorious B.I.G.'s "Crush On You" is reimagined by Farrah Frostt's sexy vocals. In some fashion, they capture those 90s classic vibes you still miss.
On the other hand, no one can't resist contemporary basslines. Thereby, I truly think fans of both producers were anxiously waiting for their dance signature. Literally, the new track is an ode to the House genre that lets you sway your head while hearing it. Go to their social media channels below to keep up with these rising artists.
CONNECT
Adam Davenport
Facebook
Twitter
Instagram
SoundCloud

KRAIZ
Facebook
Twitter
Instagram