Can You Rap Like YanSOLO? Check Out His New Tune "BLACKED OUT"

YanSOLO's "BLACKED OUT" has already received several prominent plays. The East London-based rapper is on the verge of hitting international levels with an emotionally-charged tune. Leaving much to the imagination of the listener, he talks about an incompatible relationship that can resonate with your heart. With this regard, it seems he was left behind by the person he used to love and felt inspired to write intense verses about overcoming this situation by walking his own path. Beyond the personal lyrics, this is probably one of the artist's most emblematic compositions. In short, "BLACKED OUT" is a mellow head-bobber with melodic loops, plus a quick-rhyming structure hard to imitate. Stream in full right here!
You got me running, 10 toes
Because you wanted more bars and less flows
More fast cars and less bros
Just wanting a score, with less goals
I let them know, case closed, give me my doe
CONNECT WITH YANSOLO NOW!
Emerging Rapper Legacy Showcases A Poetic Flow On "Bad Feelings"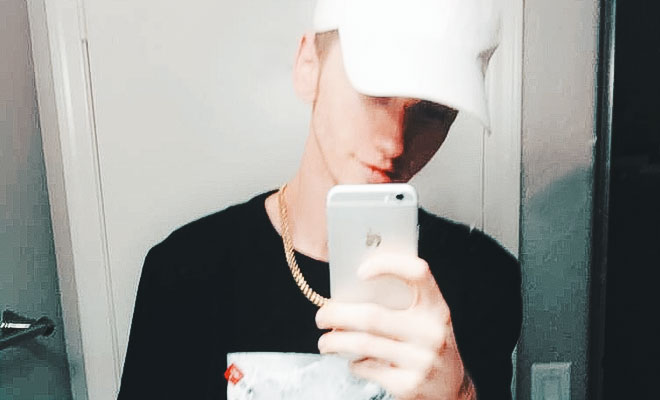 21-year-old Legacy is making a name for himself mainly due to his poetic flow and rapid-fire delivery. The emerging rapper based in Arizona gained a passion for poetry in elementary school and turned to Hip-Hop in order to keep developing his creative vision. He finds inspiration in classic urban hits from the likes of 50 Cent, Dr. Dre, Eminem, Lil Wayne, among others. Not so long ago, he has nearly reached 10K streams on SoundCloud with an infectious track called "Hope".
There's no doubt, quality mastering and mixing is an essential step in order to succeed in this competitive industry. Despite it requires minor adjustments, Legacy's jam "Bad Feelings" will surprise you with his rhyming verses and matching syllables. Moreover, the confidence in his voice reveals his discomfort with fake people, and he's brave enough to speak the truth through art. This new tune tells a personal story related to obstacles and friends. Often, your pals can cross the line from frenemies or competitive homies to outright bullies. Beyond its concept, you can hear how the jazzy piano bars in the background makes it especially smooth and pleasant to the ears. Produced by Ocean, I think it's worth giving it a try below.
CONNECT WITH LEGACY NOW!