Carolee Rainey Releases A Refreshing Spiritual Song "Sacrifice"

In the midst of a heavy saturated music market filled with electronic computer-based music, Carolee Rainey releases a thoroughly organic gem called "Sacrifice". That said, you will expect an incredible guitar work, drums, and piano. Therefore, the whole process feels very natural. Undoubtedly, a true work of art, but what I like the most is the extraordinary vocal range, which reminds me of Stevie Nicks. Not to mention, her radiant songwriting abilities deserve our praise due to her lyrical storytelling style. After listening to it, you'll wonder yourself if the decisions we make in our lives are choices or sacrifices…
Perhaps, the classic Rock/Folk influences give some classic vibes to it, but this is actually part of her fresh-from-the-oven EP, entitled 'Hustle Up'. In fact, a few weeks ago she unveiled "Sacrifice" as the third single along with a romantic music video. You'll simply love it! Carolee will be playing at Rockwood Music Hall on February 19th in NYC, so check out for updates on her socials below.
CONNECT WITH CAROLEE RAINEY NOW!
Get Into The Shoegaze Pop World Of The Migraine Aura With This Debut EP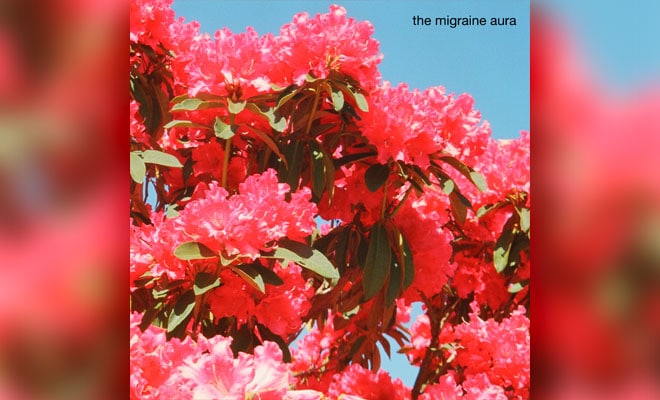 Hailing from Tacoma, WA, AJ Dudick has a very interesting artistic project called The Migraine Aura. Growing up as a music lover, he became obsessed with Rock, Punk, Metal, and his favorite hobby of playing the guitar became his passion. Interestingly enough, the present-day pandemic motivated him to write and record his debut EP. This ear-pleasing material features the collaboration of five trained vocalists for each track.
You can discover his Shoegaze Pop world (Gloom-Pop style) with high-quality cuts produced by the artist himself. Most of these tunes are 100% radio-friendly, plus, the raw vibrant energy truly gives you goosebumps. In terms of versatility, you'll enjoy strident, blistering guitar chords, different tones, and lyrics that push an attractive narrative about relatable things. Believe it or not, it took him just 4 months to complete this album. Furthermore, listeners will feel a strong The Smiths, The Cure, and New Order influence throughout. Seriously, there's a classic vibe to it as well. Above all, I highly recommend you support this project especially because The Migraine Aura is donating a good portion of his earnings from this new EP to the American Civil Liberties Union. Learn more on his website.
CONNECT WITH THE MIGRAINE AURA NOW!