Cat Lovers Can't Wait To See Lapili's "Kitty Fat" Music Video
After releasing "Abducción Por Reggaeton" earlier this summer, Lapili is back with "Kitty Fat". This is an uplifting banger for cat lovers!  

After releasing "Abducción Por Reggaeton" earlier this summer, Lapili is back with "Kitty Fat". This is an uplifting banger for cat lovers! Fresh from the studio oven of Kabasaki, the whole track is practically a homage to your favorite felines. Not to mention, the Spanish singer uses personification and funny metaphors in her lyrics.
In addition, the music video is 100% funny and the authentic choreography deserves praise. There's no doubt, Lapili is becoming one of the most in-demand female artists in the emerging Latin Dance scene. Maintaining her high energy and rapid-fire rap verses, it is no surprise that she's also conquering the hearts of English-speaking fans. Weaving in adrenaline-fuelled builds and Dembow-like beats, just put your dancing shoes on and enjoy it.
CONNECT WITH LAPILI NOW!
"Mi Gata (Remix)" The Reggaeton Banger Taking Over The World
Are you in need of a fresh and exciting new sound? Then, check out the remix of "Mi Gata" the viral Reggaeton hit that has already been streamed over 100 million times on Spotify.
Standly has joined forces with El Barto and Blessd to bring you this new version of one of the most popular songs on TikTok in 2022. This tune, which is emblematic of the urban music phenomenon in Chile, was produced by Red Fingers and Tomaritmo.
Additionally, the dope remix comes with a visually stunning video inspired by underground car races, which seems to be trendy in Antioquia, Colombia (shooting location). One way or another, all this adds a new dimension to the release, making it even more popular among fans.

In case you didn't know, Standly is a fast-rising artist from South America who has had an unstoppable career. Last year, he dropped his first solo album '11/11′ and instantly became the third most-streamed Chilean rapper on Spotify.
As a matter of fact, he also won the Musa Award for Best Emerging Artist and his party anthem "Pégate" entered the list of Electro Wow's best songs of 2022.
In his latest single, Colombian revelation Blessd is added to the mix. At just 22 years old, Blessd is also a great exponent of Reggaeton with popular songs like "Medallo" and "Tendencia Global."
CONNECT WITH STANDLY NOW!
Warm Up Those Moves With Latin Artists Lucky Bossi And J Mado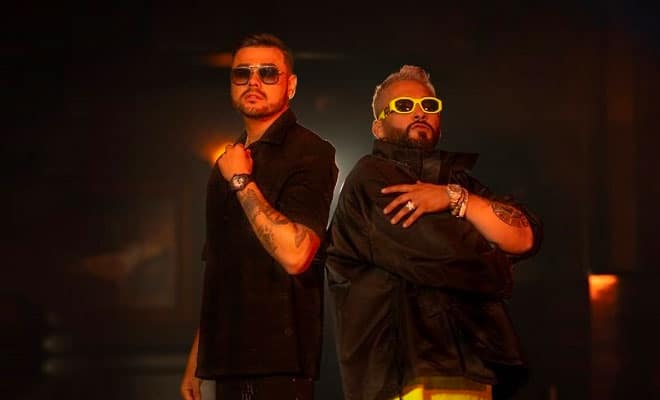 Don't miss the stunning music video for "CONTIGO" by Latin artists Lucky Bossi and J Mado. This is a Reggaeton love song that will have you dancing and enjoying yourself wherever you are.
Lucky Bossi, straight from the Colombian city of Cali, and J Mado, the Texas-based talent known as "The Poet of McAllen," are on a mission to conquer fans around the world with their infectious Spanish tunes.
Conversely, the eye-catching visuals were filmed in the vibrant city of Miami, featuring popular locations such as a downtown bar and a rooftop with breathtaking views. As a matter of fact, Jose Javi Ferrer, a Puerto Rican filmmaker whose clients include Daddy Yankee, Anuel, and J Alvarez, directed the entire clip.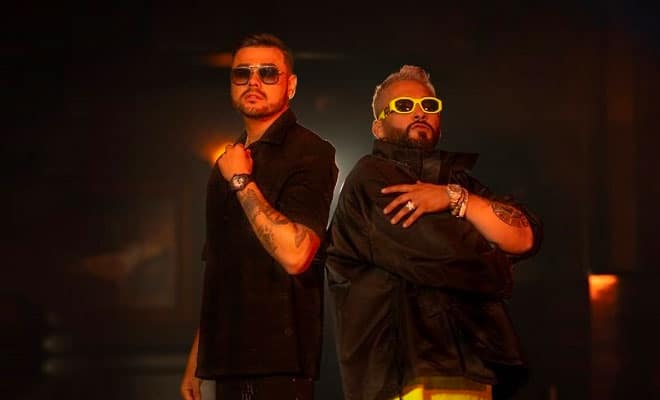 Above all, these Latin artists will embark on an international tour, which includes stops in Central and South American countries. Definitely, a great opportunity to witness their energy and passion in person.
Without further ado, "CONTIGO" is worth a listen because it combines your love for dance-friendly rhythms with heartfelt/romantic lyrics. Not to mention, this singularity makes it easy for you to connect with the whole composition emotionally, and it doesn't require you to be bilingual.
CONNECT WITH J MADO NOW!
Lizz & Tomasa Del Real Premiere Visuals For "Amiga" On Youtube
Lizz and Tomasa Del Real took YouTube by storm with the recent music video for "Amiga." Visuals directed by Danny Trigo aka MOTION feature the two Chilean artists singing and dancing at a contemporary summer house.
Lizz, who is known for her sexy-infused Reggaeton style, and Tomasa Del Real, the Neoperreo queen, make the perfect dynamic duo once again. If I'm not mistaken, the first time these female rappers joined forces was in 2020 with "Down," an amazing cover of a Latin hit.
This new single "Amiga" talks about solidarity and encouraging your best friend to leave a toxic relationship. Besides, the Spanish lyrics speak to the importance of having a close pal who understands and supports you.

The "Amiga" clip has already garnered a significant following on YouTube. Loyal fans of both talents have praised the tune for its catchy beat and positive message.
Lizz and Tomasa Del Real have long been advocates for women's empowerment, and "Amiga" is just the latest example of their dedication to uplifting their fellow women.
Additionally, it's a reminder of the importance of supporting one another, especially in times of struggle. Enjoy it!
CONNECT WITH TOMASA DEL REAL NOW!