D Naiz Unveils A Reggaeton Video Clip Worth Watching Right Now
The joy, comfort, and stress-reducing power of a Reggaeton video clip is priceless. Indeed, it's hard to put in words the ear-pleasing music around this awesome song called "Calor" by D Naiz.
Originally from the city of Concepción, Chile, D Naiz is an artist who has developed an interesting proposal, where he blends his urban style with Pop elements. Most of his compositions talk about love and positive energies.
In the case of "Calor," (translated to English as "Heat") the music video showcases a car ride out of space accompanied by cosmic animations. According to his romantic lyrics, it seems his love grows stronger and gets warmer every time he's close to his significant other.
Furthermore, D Naiz narrates an intimate story of a couple who meet on a hot summer night.

"Calor" is the third single from an upcoming album to be released via Beast Discos later this year. It was produced alongside Joakyn and Ninja Negro, whose hypnotic beats will get you head bobbing and moving right away.
Such a fresh track and many others are included on Electro Wow's New Reggaeton Playlist 2022. Don't miss out on the new tunes and follow our Spotify account.
CONNECT WITH D NAIZ NOW!
Hot Collaboration Alert: Natti Natasha, Tokischa – No Pare (Remix)
Reggaeton singer Natti Natasha from the Dominican Republic teamed up with Tokischa for a powerful remix of "No Pare." Clearly, women in the music industry can achieve a lot when they work together.
This special remix features Tokischa's unique part, which shows off her fiery personality. In "No Pare (Remix)," both artists show that even if they're quite different, they can create something amazing: Tokischa represents women from the neighborhood and encourages them to be proud of who they are, while Natti Natasha supports women who can be both mothers and sexy without worrying about what others think.
It's a banger that inspires everyone to be true to themselves, to be free, and not to let anyone silence or dismiss them. Even though it has some explicit lyrics, this is something to have fun with and dance to until the early hours.
Working with Tokischa was a one-of-a-kind experience for Natti Natasha, who really appreciated her colleague's honesty and energy. Moreover, they want to make women feel empowered and remind them that they are in charge of their own lives and can create their own paths.
As a matter of fact, "No Pare (Remix)" will be part of Natti Natasha's next album, which will include some of her biggest hits and songs that haven't been released before.
CONNECT WITH NATTI NATASHA NOW!
Yng Lvcas, The Fast-Rising Artist Of Mexican Reggaeton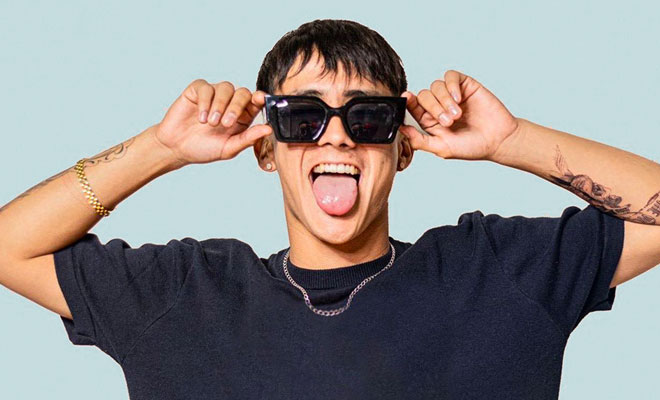 Get to know Yng Lvcas, the fast-rising artist of Mexican Reggaeton. This guy has gone from being an under-the-radar rapper to hitting the charts like a boss, and he's not stopping anytime soon! Best of all, he's keeping the party going with his recent jam, "Anti-todo."
As a matter of fact, he was on everyone's lips with "La Bebé," and he turned the heat up even more by dropping a remix featuring the talented Peso Pluma. The result? A Reggaeton explosion that took the industry by storm.
One thing that sets him apart is his undeniable talent. Moreover, he's a lyrical genius and a beat-making wizard. Certainly, when you listen to "Anti-todo," you can't help but move your body.
Likewise, this tune is all about finding that special someone who's the cure to life's troubles, and Yng Lvcas delivers this message with style. His rhymes are on point, and those addictive beats will have you dancing in no time.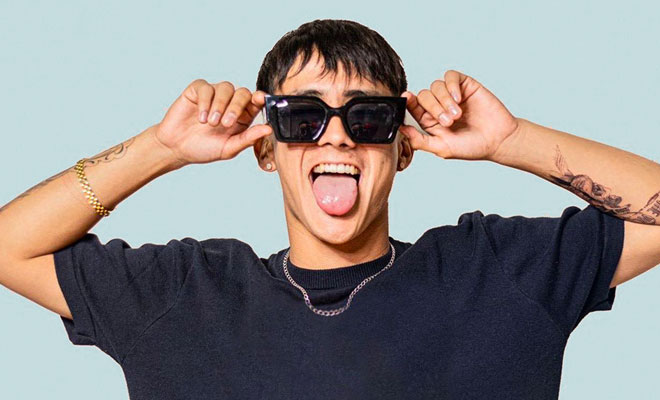 Yng Lvcas hails from Guadalajara, and his musical journey began when he was 15 years old. He started by experimenting with Corridos, a popular Mexican music genre, before making his way into the world of urban music.
What's surprising is the massive following he's gained on platforms like Spotify and YouTube. His videos are top-notch, and fans just can't get enough. Yng Lvcas has truly become an icon in Mexican Reggaeton.
CONNECT WITH YNG LVCAS NOW!
Latina Rapper La Goony Chonga Drops "DiskoTech" Music Video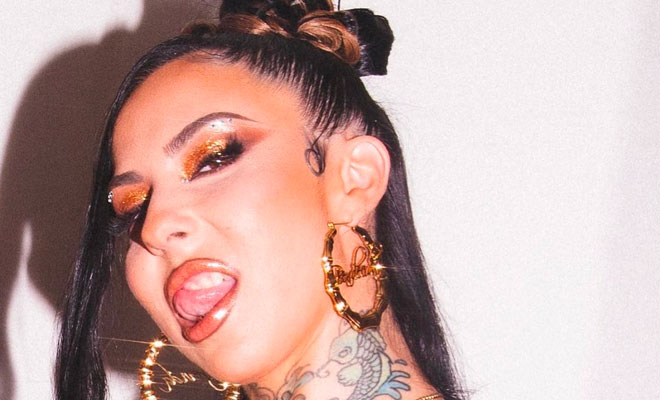 La Goony Chonga, a fast-rising Latina rapper based in Los Angeles, has recently premiered "DiskoTech." And the best part is that the Reggaeton rhythm will have you twerking all day long.
First of all, this is not your average track. On the contrary, it's a top-notch collaboration featuring the remarkable rhymes of Maxine Ashley, with production credits going to Fux Beat and MJ Nebreda. Definitely, with such an impressive lineup, you know you're in for a treat.
In the accompanying music video, La Goony Chonga transports you from poolside fun alongside vivacious ladies in bikinis to a nightclub setting. Moreover, the visuals do justice to the essence of this song, which revolves around the thrill of meeting someone on the dance floor and feeling an irresistible attraction.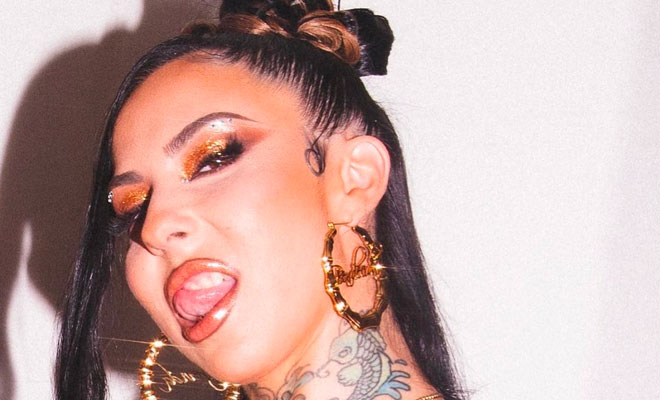 You can expect bass-heavy breaks, infectious hooks, and unmistakable Reggaeton flair, which guarantees an absolute frenzy! Above all, La Goony Chonga's Cuban-American heritage courses through her veins, infusing her music with a powerful and authentic personality.
I love the way she fearlessly addresses hot topics and expresses herself freely, making her a force to be reckoned with within the urban scene. Likewise, her boldness and unwavering commitment to her craft shine in every note of "DiskoTech."
CONNECT WITH LA GOONY CHONGA NOW!