Dash Berlin Joins Protocol With Remix Of Nicky Romero's "Stay"

Dance music icon Dash Berlin gives a euphoric interpretation of Nicky Romero's recent single "Stay", which is currently holding steady on the US Dance Radio and Billboard's Hot Dance charts. For the remix, Dash Berlin amps up the original's gentle melodies with his signature ElectroProgPop sound, weaving in uplifting synths and big-room basslines that will make your heart soar. Where the original is perfect for radio play and at-home singalongs, the remix is born for festival stages and club dance floors. Dash Berlin's "Stay" is sure to be on heavy rotation this summer, welcoming this respected veteran to the ranks of Romero's Protocol Recordings. As of 2019, Jeffrey Sutorius is in full control of Dash Berlin, performed on the mainstage of Ultra Japan, Marquee Nightclub in Las Vegas, and TIME Nightclub in Los Angeles. His "Stay" remix sends the message that Dash Berlin is coming in strong this year with the same much-loved sound refashioned for the modern-day. Stay tuned for more from Dash, Nicky and the rest of the crew coming soon.
[maxbutton id="2″ url="http://prot.cl/stay-dash-berlin" ]
Dash Berlin has been a household name in electronic music since 2008 when the single "Till the Sky Falls Down" skyrocketed to the top of charts worldwide. The track was included on Armin van Buuren's third chapter of his Universal Religion album, and Dash Berlin was subsequently signed to his label Armada Music. The world fell in love with Dash's unique fusion of progressive house, trance, pop and electro, which he continued to share with the world via tracks like 2009's hits "Man on the Run" and "Waiting," which became one of the most-loved tracks of the era. "Waiting" won the IDMA award for "Best High Energy Track" and was nominated three times at the International Dance Music Awards during the WMC in Miami in 2009. It was also voted as the second-best trance track of the year on Armin van Buuren's popular radio show "A State of Trance." The music video gained over 25M views on YouTube, putting Dash Berlin among the frontrunners of trance and progressive house's golden days. Dash Berlin was also nominated for the "Best European DJ" at the IDMA's and entered the DJ Mag Top 100 poll at number 15 in 2010; he has remained in the top 20 of the poll for eight consecutive years. Ever-evolving with the times, Dash Berlin is back with new music, and we can't wait for one of the scene's favorite acts to release more music in 2020!
CONNECT WITH DASH BERLIN NOW!
Want Dance Music With Female Vocals? Hear "Krazy" By VASSY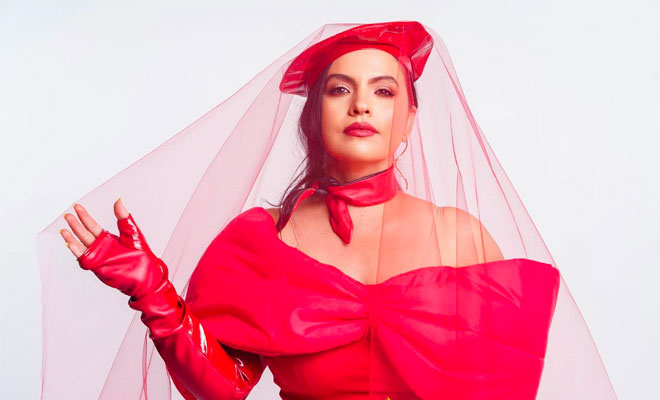 If you're on the hunt for Dance music with female vocals, your search stops right here. VASSY, the electrifying artist known for her powerful vocals and chart-topping hits, has unleashed her brand new music video for "Krazy."
There's no denying it; this is a gift for those who live for the party scene! Additionally, her singing voice steps into the limelight, by injecting the song with a blend of energy and heartfelt emotion.
Most importantly, "Krazy" serves as a reminder that music can be a powerful tool for empowerment, as these lyrics inspire you to be a beacon of strength and confidence. Plus, the people who are crazy enough to think they can change the world are the ones who do.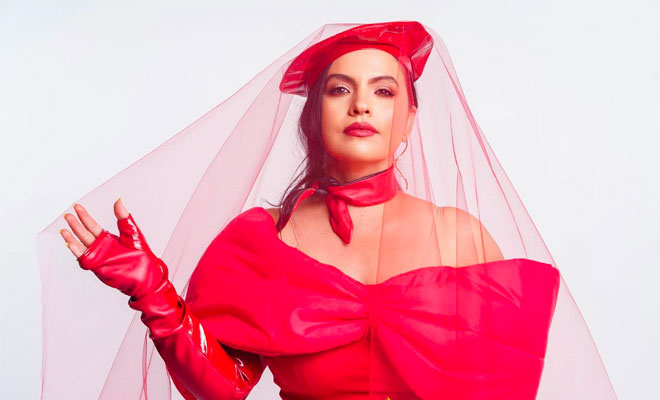 On the other hand, while it's true that music appreciation is deeply personal, I still believe that dance music with female vocals sounds better than male vocals because they are more melodic, emotive, and harmonious. Of course, this comes accompanied by songwriting, and the production quality.
In short, "Krazy" will leave you wanting more, so look no further, and explore more options via Spotify through the Best Running Playlist — Top EDM 2023.
CONNECT WITH VASSY NOW!
Dance-Pop Sensation Maggie Szabo Delivers Musical "Magic"
In the world of music, some artists possess the extraordinary ability to capture hearts with their melodic charm and lyrical finesse. Maggie Szabo, a name that has been gaining momentum in the Dance-Pop scene, is set to enchant you with her latest video clip for "Magic."
Known for her incredible singing voice and her innate ability to infuse emotion into her songs, Maggie Szabo has a unique talent for connecting with listeners on a profound level. On top of that, this catchy jam is a collaboration with Passive Attack.
What's more, the well-written lyrics paint a picture of two souls coming together, overcoming their fears, and experiencing a connection that can only be described as magical. Unquestionably, a great love song to dance to.

Surely, her lines are an invitation to let go and embrace the charm of the moment. Plus, the infectious EDM beats and piano keys that accompany the verses of "Magic" are top-notch as well.
From Canada to LA, where she calls home, it's clear that she always channels her creative vibes into their projects. Indeed, you can feel the real "Magic" in your ears. Just put your headphones on.
CONNECT WITH MAGGIE SZABO NOW!
Marten Hørger Returns With Your Next Club Anthem, "Love All Night"

Marten Hørger continues his hot streak of this year's singles with the new self-released piece "Love All Night," which perfectly represents his already energetic signature style. The new record begins with plucky melodies underneath a soulful vocal, and the lyrics immediately set the tone for a sultry and dance-worthy gem.
Marten swiftly ups the ante by incorporating deep, growling basslines that will have the crowd stomping, coupled with undulating synths, to hold peak energy throughout the drop. "Love All Night" is a winning combination of appealing vocals, dynamic and groovy rhythms, and danceable beats, making for a future club and festival anthem. It follows the German house maestro's "Ill Behavior" on Spinnin' Records, his recent collaboration "The Freaks" with David Guetta, and "Get Real High" with Shift K3Y at Tomorrowland Music.
"'Love All Night' is a track that holds a special place in my heart. Normally, I write and produce all my songs fully on my own, but for this time I created this tune with a singer and songwriter and every time I perform it, the crowd's response is just electrifying. I'm so happy about this one." — Marten Hørger
In 2021/2022, Marten got a lot of acclaim from the music scene with a string of releases on labels like Musical Freedom and Confession, to name a few, and his collaborations with David Guetta, Tchami, DJ Fresch, and many more. In 2021, he was ranked #39 in the 1001 Top Producers ranking and launched his own international tour called "WE'RE BACK," with several sold-out shows spread across Europe and North America. In addition, Marten was part of the Confession x Nightbass US tour with Tchami, AC Slater, and Habstrakt and managed to establish his sound worldwide, a sound that the famous DJ Mag simply describes as "The Future." Today, Marten Hørger is Beatport's one of best-selling house artists, and his music can be heard on radio stations like BBC Radio 1, Diplo's Revolution via Sirius XM, Tomorrowland One World Radio, Apple's Beats One, Australia's Triple J, as well as 1LIVE – one of Germany's biggest radio stations where Marten is a part of their famous 1LIVE DJ Session series. He is also supported by some of the world's biggest DJs and is featured all over the TV and in the cinema. His worldwide touring schedule includes 100 shows per year, including mainstage performances at Tomorrowland, and EDC Las Vegas, as well as festival appearances at Glastonbury, Burning Man, Shambhala, and Fusion, as well as appearances at venues from Ushuaia Ibiza to the Hollywood Palladium in Los Angeles and many more. With the release of 'Love All Night,' Marten has created his own anthem for his upcoming 'Come Together' tour, which takes him to 10 stops all over the United States. Being a truly inventive and emotional person in his creative process, Marten will continue to do his very own thing and create great memories with his listeners and fans all over the world.
CONNECT WITH MARTEN HØRGER NOW!