Dimitri Vegas & Like Mike Revive '90s Classic With Kim Loaiza
Veterans and renowned party starters Dimitri Vegas & Like Mike team up with internationally famed Mexican celebrity and singer Kim Loaiza for their newest single – "Fuego," out now on the duo's very own platform Smash The House. The track is a perfect fusion of dance/electronic music and Latin pop vibes, featuring Loaiza's sultry Spanish vocals and organic melodies atop a deep, rhythmic bassline. Dimitri Vegas & Like Mike bring their dynamic style with a new twist, further demonstrating their abilities as producers to cross and blend genres with ease, also delivering a prime example of how to successfully revive a timeless dance classic, as "Fuego" features samples of Mr. President's "Coco Jamboo" from 1996. Whether you're turning up the volume on your speakers or hearing it live at your favorite venue, things are about to get muy caliente when "Fuego" comes on. This is the second time the duo has collaborated with Kim Loaiza, following 2020's "Do It!," which is currently sitting at over 80M streams on all platforms combined and clocking up 316K TikTok videos. The Belgian duo premiered "Fuego" earlier this year at EDC Mexico and Tomorrowland, featuring a live performance by Kim Loaiza, and now fans get the full version to bring back great memories.
Since their debut in 2007, Dimitri Vegas & Like Mike have been making waves with hits like "The Hum," "Higher Place" in collaboration with Ne-Yo, and "Hey Baby" with Diplo, all of which went Platinum and spent record amounts of time on the Billboard Dance charts. Further flexing their prowess, the brothers teamed up with Hans Zimmer for a rework of "Dead Men Tell No Tales" from the 5th installment of "Pirates of the Caribbean." Then teamed up with David Guetta and Kiiara on "Complicated," which has over 160M streams on Spotify and almost 90M Youtube views, and released one of the biggest songs of the summer 2019 – "Instagram," which also featured David Guetta, Afro Bros, Daddy Yankee, and Natti Natasha. Pairing these chart-topping accomplishments with a packed tour schedule that has included Tomorrowland, EXIT festival, Creamfields, EDC Las Vegas, and more, the world has fallen in love with the duo's high-energy performances and dynamic style. They have consistently been ranked on DJ Mag's Top 100 DJs and became the first duo to take the #1 spot, further flexing their prowess by teaming up with hitters like Wiz Khalifa, Snoop Dogg, Martin Garrix, Steve Aoki, Afrojack, Fatboy Slim to Lil Jon, and remixing superstars like Coldplay, Lady Gaga, Jennifer Lopez, Chainsmokers, Major Lazer and many more. Last year, they finished at #5, clearly showing they are among the most recognizable artists in the history of dance music. Always evolving with the times, clocking up 30 million fans on social media, combined with billions of music streams and video views of their live performances and music, Dimitri Vegas & Like Mike are certainly ones to watch for many more years to come.
Kim Loaiza
Kim Loaiza is a singer and celebrity from Mexico whose musical career started in 2019 with successful breakthrough hits singles, such as "No seas Celoso" "Me perdiste," and "Mejor Sola" with Zion & Lennox, amassing over 100M combined streams on Spotify alone. In August 2020, she broke a Guinness World Record for running the most-subscribed Spanish-speaking social media channel. In the following year, Kim became the most-followed Spanish-speaking influencer and currently is the most-followed Mexican on Instagram. In the same year, she broke another record while live streaming on TikTok. Kim's live stream had the most users tuning in simultaneously, surpassing the previous record holders, such as The Weeknd, Justin Bieber, and J Balvin. Her TikTok and Instagram accounts are currently being observed by over 66M and 35M people, respectively, making Kim an artist with one of the biggest fanbases. All the past accolades have been followed this year with a 13.13 world tour with JD Pantoja, which turned out to be Kim Loaiza's another groundbreaking success with all the dates completely selling out.
CONNECT WITH DIMITRI VEGAS & LIKE MIKE NOW!
Reggaeton Music In Spanish: Julianno Sosa – Te Mintieron
As Reggaeton music in Spanish continues to grow in popularity, artists like Julianno Sosa are leading the way with their fresh perspectives and unique styles. Recently, his fans can't get enough of his newest jam "Te Mintieron," which in English means "They Lied To You."
The 24-year-old Chilean rapper keeps causing a stir in the Latin music scene with his latest album, 'El Rey De Los Trenches.' Essentially, this material showcases his growth as an artist and his ability to connect with fans through relatable lyrics.
Likewise, he draws inspiration from his own life and the lives of those around him, telling stories of love, heartbreak, and triumph over adversity. Above all, these compositions are great due to their dynamism.
Beyond his engaging performances and his willingness to interact with his audience both on and offstage, his catchy beats have also contributed to his success.
Additionally, it goes without saying that Reggaeton music in Spanish has exploded in popularity over the past few years, with big names like Daddy Yankee, Bad Bunny, and J Balvin leading the way. Of course, this genre of music, which originated in Puerto Rico, has spread throughout Latin America and even further, becoming a global phenomenon.
CONNECT WITH JULIANNO SOSA NOW!
"Mi Gata (Remix)" The Reggaeton Banger Taking Over The World
Are you in need of a fresh and exciting new sound? Then, check out the remix of "Mi Gata" the viral Reggaeton hit that has already been streamed over 100 million times on Spotify.
Standly has joined forces with El Barto and Blessd to bring you this new version of one of the most popular songs on TikTok in 2022. This tune, which is emblematic of the urban music phenomenon in Chile, was produced by Red Fingers and Tomaritmo.
Additionally, the dope remix comes with a visually stunning video inspired by underground car races, which seems to be trendy in Antioquia, Colombia (shooting location). One way or another, all this adds a new dimension to the release, making it even more popular among fans.

In case you didn't know, Standly is a fast-rising artist from South America who has had an unstoppable career. Last year, he dropped his first solo album '11/11′ and instantly became the third most-streamed Chilean rapper on Spotify.
As a matter of fact, he also won the Musa Award for Best Emerging Artist and his party anthem "Pégate" entered the list of Electro Wow's best songs of 2022.
In his latest single, Colombian revelation Blessd is added to the mix. At just 22 years old, Blessd is also a great exponent of Reggaeton with popular songs like "Medallo" and "Tendencia Global."
CONNECT WITH STANDLY NOW!
Warm Up Those Moves With Latin Artists Lucky Bossi And J Mado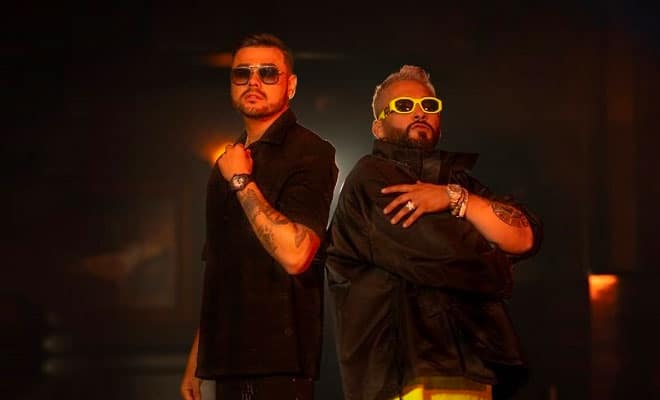 Don't miss the stunning music video for "CONTIGO" by Latin artists Lucky Bossi and J Mado. This is a Reggaeton love song that will have you dancing and enjoying yourself wherever you are.
Lucky Bossi, straight from the Colombian city of Cali, and J Mado, the Texas-based talent known as "The Poet of McAllen," are on a mission to conquer fans around the world with their infectious Spanish tunes.
Conversely, the eye-catching visuals were filmed in the vibrant city of Miami, featuring popular locations such as a downtown bar and a rooftop with breathtaking views. As a matter of fact, Jose Javi Ferrer, a Puerto Rican filmmaker whose clients include Daddy Yankee, Anuel, and J Alvarez, directed the entire clip.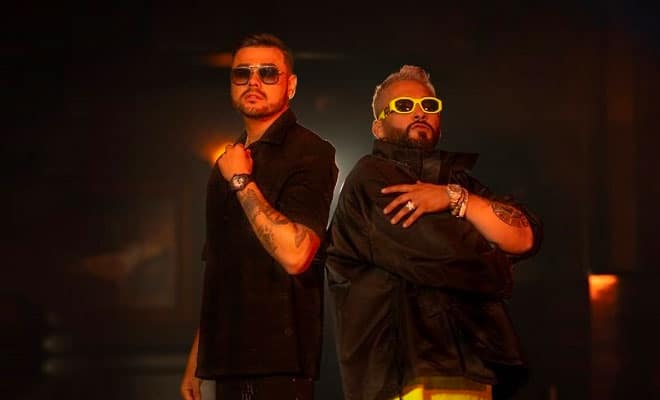 Above all, these Latin artists will embark on an international tour, which includes stops in Central and South American countries. Definitely, a great opportunity to witness their energy and passion in person.
Without further ado, "CONTIGO" is worth a listen because it combines your love for dance-friendly rhythms with heartfelt/romantic lyrics. Not to mention, this singularity makes it easy for you to connect with the whole composition emotionally, and it doesn't require you to be bilingual.
CONNECT WITH J MADO NOW!