Dimitri Vegas & Like Mike's Sultry Latin-Influenced Single "Mexico"
Dimitri Vegas & Like Mike bring some sultry Latin influence again to their music on their new single, for which they teamed up with the iconic hitmaker NE-YO, Mexican juvenile phenomena Danna Paola, and enlisted a real Mexican mariachi band to infuse into "Mexico" an authentic Latin atmosphere. The track's combination of stellar vocals by both NE-YO and Danna Paola and Dimitri & Mike's organic, groovy melodies that bridge the gap between dance and pop truly steal the show, just like the woman in the track's lyrics. "Mexico" is far from the big-room house tracks that the duo is well known for, but it shows their production prowess by exploring other genres and follows the sonic style of their recent dance-pop hit "Fuego" with Kim Loaiza. Whether you're hitting the beach for a vacation in Tulum or merely imagining it, "Mexico" will pull you into a tequila-fueled, steamy, and tropical getaway. This is not the first time NE-YO joins Dimitri Vegas & Like Mike. In 2015 they teamed up to release "Higher Place," which went Platinum and topped the Billboard Dance Club Songs chart.
Dimitri Vegas & Like Mike
Since their debut in 2007, Dimitri Vegas & Like Mike have been making waves with hits like "The Hum," "Higher Place" in collaboration with NE-YO, and "Hey Baby" with Diplo, all of which went Platinum and spent record amounts of time on the Billboard Dance charts. Further flexing their prowess, the brothers teamed up with Hans Zimmer for a rework of "Dead Men Tell No Tales" from the 5th installment of "Pirates of the Caribbean." Then teamed up with David Guetta and Kiiara on "Complicated," which has over 160M streams on Spotify and almost 90M Youtube views, and released one of the biggest songs of the summer 2019 – "Instagram," which also featured David Guetta, Afro Bros, Daddy Yankee, and Natti Natasha. Pairing these chart-topping accomplishments with a packed tour schedule that has included Tomorrowland, EXIT festival, Creamfields, EDC Las Vegas, and more, the world has fallen in love with the duo's high-energy performances and dynamic style. They have consistently been ranked on DJ Mag's Top 100 DJs and became the first duo to take the #1 spot, further flexing their prowess by teaming up with hitters like Wiz Khalifa, Snoop Dogg, Martin Garrix, Steve Aoki, Afrojack, Fatboy Slim to Lil Jon, and remixing superstars like Coldplay, Lady Gaga, Jennifer Lopez, Chainsmokers, Major Lazer and many more. Last year, they finished at #5, clearly showing they are among the most recognizable artists in the history of dance music. Always evolving with the times, clocking up 30 million fans on social media, combined with billions of music streams and video views of their live performances and music, Dimitri Vegas & Like Mike are certainly ones to watch for many more years to come.
NE-YO
NE-YO, the three-time Grammy Award-winning R&B hitmaker, iconic songwriter, actor, entrepreneur, and philanthropist, has sold a cumulative 20+ million adjusted albums worldwide. His debut single, 2005's "So Sick," hit #1 on the Billboard Hot 100 and was certified 4 x Platinum. Since then, the Motown Records/Compound Entertainment recording artist has racked up a collection of hits, including "Sexy Love," "Closer," "Because of You," "Miss Independent," and "Push Back" (feat. Bebe Rexha and Stefflon Don). 3 of his albums have entered SoundScan's Top Current Albums chart at #1. NE-YO has also proven to be as powerful with his pen as he is in the studio and on stage. The Las Vegas native quickly became known as a go-to hitmaker, penning bangers like Rihanna's "Unfaithful," "Russian Roulette," and "Take a Bow," along with Beyoncé's 2006 breakup anthem "Irreplaceable" and songs for such artists as Jennifer Hudson, Usher, Carrie Underwood, and Celine Dion, among others. NE-YO's film and television credits include NBC's "World of Dance," "Empire," "Stomp the Yard," "Save the Last Dance," "Battle: Los Angeles," George Lucas' "Red Tails," "The Wiz Live!," and Starz's "Step Up: High Water." Most recently, Ne-Yo released a slew of new singles – "Stay Down" (feat. Yung Bleu), "Don't Love Me," and "You Got the Body" – paving the way for his anxiously awaited 8th album, "Self Explanatory," out now.
Danna Paola
The Latin pop Icon is considered one of the most prominent juvenile phenomena of recent times. Versatile in all her facets: music, film, theater, television, and fashion, to name only a few, she was nominated for the Latin Grammy, Premios Juventud, MTV Millennial Awards, among other international accolades. She can assure 2023 full of XT4S1S-alike singles, sold-out shows around the world, and much more. Danna's most recent single – "XT4S1S," entered Spotify's Global Top Chart in just two weeks and was positioned during the debut week on the top charts in Mexico, including YouTube Videos Mexico, YouTube Songs Mexico, YouTube Artists, and Spotify 200 in Mexico. The single went Platinum in less than 6 months and is featured in the Season 2 of HBO Max's TV show "Gossip Girl." In 2020 the artist positioned herself in the top chart of the most listened female artists on Spotify Mexico and made serious moves around the world with hits such as "Mala Fama," "Oye Pablo," and "Sodio." With her 2021's studio album "K.O." the popstar swept the global music charts, becoming the first Mexican solo artist to enter Spotify's Top 10 Album Debuts globally and Top 10 Album Debuts in the US. "K.O." was also certified Platinum in Mexico. As an actress, Danna Paola starred in renowned musicals, including "Wicked," in which she was labeled by Broadway as a "Latin pride" for her incredible vocal performance that has amazed audiences in the US and Latin America. She also starred in "Elite," the famed Netflix series, which debuted at #1, was available for streaming in 190 countries, and has become one of the most-watched series in the platform's history. She is currently considered one of the 100 most powerful women in Mexico, according to Forbes.
CONNECT WITH DIMITRI VEGAS & LIKE MIKE NOW!
Want Dance Music With Female Vocals? Hear "Krazy" By VASSY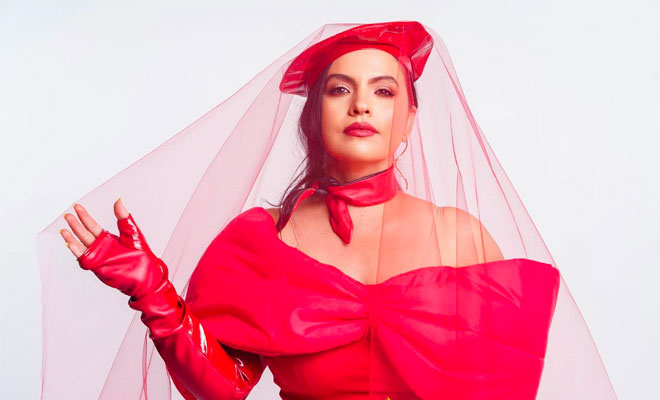 If you're on the hunt for Dance music with female vocals, your search stops right here. VASSY, the electrifying artist known for her powerful vocals and chart-topping hits, has unleashed her brand new music video for "Krazy."
There's no denying it; this is a gift for those who live for the party scene! Additionally, her singing voice steps into the limelight, by injecting the song with a blend of energy and heartfelt emotion.
Most importantly, "Krazy" serves as a reminder that music can be a powerful tool for empowerment, as these lyrics inspire you to be a beacon of strength and confidence. Plus, the people who are crazy enough to think they can change the world are the ones who do.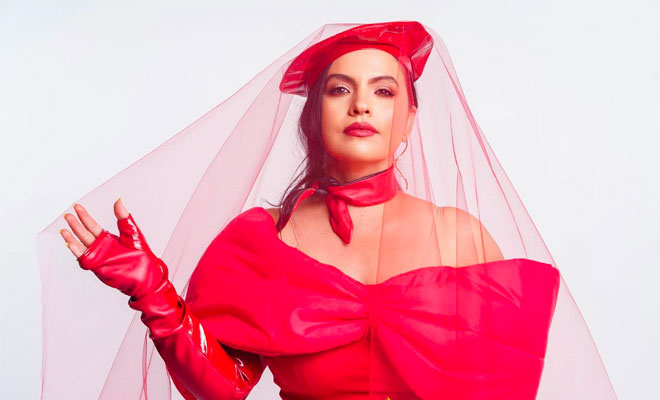 On the other hand, while it's true that music appreciation is deeply personal, I still believe that dance music with female vocals sounds better than male vocals because they are more melodic, emotive, and harmonious. Of course, this comes accompanied by songwriting, and the production quality.
In short, "Krazy" will leave you wanting more, so look no further, and explore more options via Spotify through the Best Running Playlist — Top EDM 2023.
CONNECT WITH VASSY NOW!
Dance-Pop Sensation Maggie Szabo Delivers Musical "Magic"
In the world of music, some artists possess the extraordinary ability to capture hearts with their melodic charm and lyrical finesse. Maggie Szabo, a name that has been gaining momentum in the Dance-Pop scene, is set to enchant you with her latest video clip for "Magic."
Known for her incredible singing voice and her innate ability to infuse emotion into her songs, Maggie Szabo has a unique talent for connecting with listeners on a profound level. On top of that, this catchy jam is a collaboration with Passive Attack.
What's more, the well-written lyrics paint a picture of two souls coming together, overcoming their fears, and experiencing a connection that can only be described as magical. Unquestionably, a great love song to dance to.

Surely, her lines are an invitation to let go and embrace the charm of the moment. Plus, the infectious EDM beats and piano keys that accompany the verses of "Magic" are top-notch as well.
From Canada to LA, where she calls home, it's clear that she always channels her creative vibes into their projects. Indeed, you can feel the real "Magic" in your ears. Just put your headphones on.
CONNECT WITH MAGGIE SZABO NOW!
Marten Hørger Returns With Your Next Club Anthem, "Love All Night"

Marten Hørger continues his hot streak of this year's singles with the new self-released piece "Love All Night," which perfectly represents his already energetic signature style. The new record begins with plucky melodies underneath a soulful vocal, and the lyrics immediately set the tone for a sultry and dance-worthy gem.
Marten swiftly ups the ante by incorporating deep, growling basslines that will have the crowd stomping, coupled with undulating synths, to hold peak energy throughout the drop. "Love All Night" is a winning combination of appealing vocals, dynamic and groovy rhythms, and danceable beats, making for a future club and festival anthem. It follows the German house maestro's "Ill Behavior" on Spinnin' Records, his recent collaboration "The Freaks" with David Guetta, and "Get Real High" with Shift K3Y at Tomorrowland Music.
"'Love All Night' is a track that holds a special place in my heart. Normally, I write and produce all my songs fully on my own, but for this time I created this tune with a singer and songwriter and every time I perform it, the crowd's response is just electrifying. I'm so happy about this one." — Marten Hørger
In 2021/2022, Marten got a lot of acclaim from the music scene with a string of releases on labels like Musical Freedom and Confession, to name a few, and his collaborations with David Guetta, Tchami, DJ Fresch, and many more. In 2021, he was ranked #39 in the 1001 Top Producers ranking and launched his own international tour called "WE'RE BACK," with several sold-out shows spread across Europe and North America. In addition, Marten was part of the Confession x Nightbass US tour with Tchami, AC Slater, and Habstrakt and managed to establish his sound worldwide, a sound that the famous DJ Mag simply describes as "The Future." Today, Marten Hørger is Beatport's one of best-selling house artists, and his music can be heard on radio stations like BBC Radio 1, Diplo's Revolution via Sirius XM, Tomorrowland One World Radio, Apple's Beats One, Australia's Triple J, as well as 1LIVE – one of Germany's biggest radio stations where Marten is a part of their famous 1LIVE DJ Session series. He is also supported by some of the world's biggest DJs and is featured all over the TV and in the cinema. His worldwide touring schedule includes 100 shows per year, including mainstage performances at Tomorrowland, and EDC Las Vegas, as well as festival appearances at Glastonbury, Burning Man, Shambhala, and Fusion, as well as appearances at venues from Ushuaia Ibiza to the Hollywood Palladium in Los Angeles and many more. With the release of 'Love All Night,' Marten has created his own anthem for his upcoming 'Come Together' tour, which takes him to 10 stops all over the United States. Being a truly inventive and emotional person in his creative process, Marten will continue to do his very own thing and create great memories with his listeners and fans all over the world.
CONNECT WITH MARTEN HØRGER NOW!