Evan Henzi Fascinates With Newest Trance Music, "Rollercoaster"
Make sure to keep your ears peeled for the newest Trance music! Producers Kristina Sky and Danny Stubbs link-up with Evan Henzi on "Rollercoaster," a song you can't get tired of. 
There's no getting away from the fact the vocal hook is as infectious as hell. Not to mention, it's also absolutely eargasmic as the trio's previous collaboration "High Tide," launched last year via Perfecto Records.
Sonically speaking, it has been described as a warm, punchy, and intense production. While the top-notch visuals were directed by Trevvor Riley.
Well, if singing is your hobby, treat yourself to a highly charged and emotional release.
Without a doubt, the lyrics chronicle everyone's love life. Seemingly more common now than before, it's crazy how you can experience sudden or extreme changes in your relationships.
Therefore, Evan Henzi wants to call for calm and relaxation through his relatable verses.
Above all, it should be noted, that the beautiful melody holds great sway, making it memorable from start to end. All these elements effortlessly hit the musical sweet spot with ease.
Needless to say, you must listen to the Sunset Horizon Mix in order to enjoy proper Balearic vibes…
CONNECT WITH EVAN HENZI NOW!
Vini Vici & Ghost Rider Join Forces For "Easy Ride" Ft. Wylde

Returning with yet another masterpiece of a track, Vini Vici have teamed up with fellow Israeli DJ/producer Ghost Rider, for the release of "Easy Ride." Implementing their signature sound(s) to the utmost perfection, a collision between Progressive Trance and Psytrance is evident throughout, whilst the addition of singer/songwriter Wylde on vocals helps elevate the production to a different dimension. As unique as any of their collaborations, the legendary duo ensures nothing less than the most positive of vibes with each of their endeavors, and this time is no different.
Leaving no doubt to the imagination, 'Easy Ride' offers listeners the perfect balance between a dance-floor hit, as well as a track that you can lay back and enjoy no matter the surroundings, and in turn, further showcases the undeniable musical prowess of each of these artists. Impacting the dance scene in more ways than none, Ghost Rider is well and truly on the rise, and with collaborations of such nature, it comes to no surprise that his music is supported by some of the biggest names within our community. A true gem of a track, Vini Vici have once again left us all in awe, with the duo also stating the following on 'Easy Ride;'
"'Easy Ride' is one of the coolest tracks we have worked on lately. It has this unique balance between a dance floor hit and an easy going song you can listen to in your car or at home. We enjoyed working with our friend and a talented producer – Ghost Rider and of course, the vocals by Wylde makes an amazing imprint on this song. Good Vibes are strong with this one." — Vini Vici
Destined for nothing less than the very top of the charts, 'Easy Ride' is the epitome of a track that will have anyone begging for more. As eclectic as any of their previous releases, Vini Vici guarantee success on the most constant of levels, whilst at the same time, the addition of Ghost Rider and Wylde, help further ensure the most thrilling of end products.
CONNECT WITH VINI VICI NOW!
Trance Version Of Cyndi Lauper's "Time After Time" — WATCH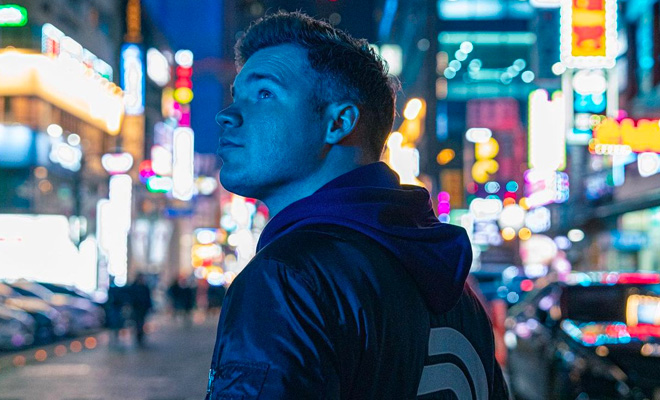 Dash Berlin, Dubvision, and Emma Hewitt want to close 2022 with a flourish. These talents join forces to produce a brilliant cover of Cyndi Lauper's "Time After Time." Not to mention, the music video is a must-watch for Trance fans.
They just finished shooting the visuals last month in South Korea and the results speak for themselves. From the neon lights to the skyscrapers and busy streets, you can tell the atmosphere is on point.
Get lost in the sound and the hypnotic nuances of this fresh rendition of the '80s classic we all love. Magically, it starts slow but the rhythm gets intense and steady until the end.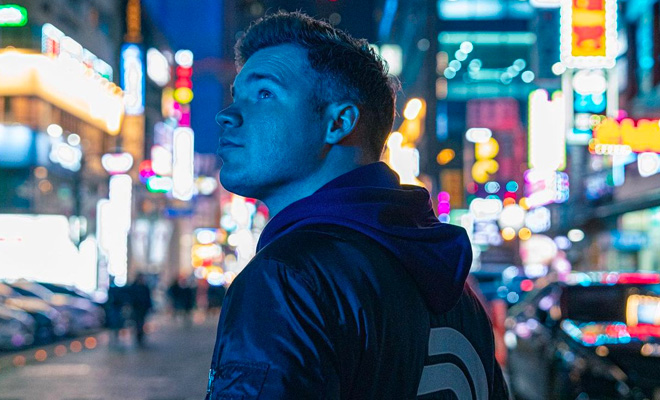 Furthermore, the bittersweet and deep lyrics stay almost intact. In my opinion, this Trance version is shaped by a unique vocal presence but also by the contagious chord progression.
Letting go of a relationship, that is meaningless or makes you feel confused could be some form of teaching that leaves the whole composition. One way or another, the new cover begs for eyes closed and arms raised to the skies every listening moment. Enjoy it!
CONNECT WITH DASH BERLIN NOW!
Romy And Fred again.. Create Emotional Music To Dance To
Believe it or not, "Strong" by Romy and Fred again.. is a song filled with lyrics about grief and loss. Despite this, the dance beats and the classic Trance vibes will command you to move your body.
What's more, the visuals directed by Vic Lentaigne look so minimalist and so iconic at first glance. Indeed, Romy and her cousin were part of this music video which portrays unity, consolation, and strength after the disappearance of a loved one.
Undoubtedly, personal and vulnerable verses match the flawless vocals and the whole energy put into such an amazing track. Besides that, you can even connect with its feelings if you consider yourself an empath.
It should be noted that this is not the first time Romy and Fred again.. collaborate together on a single. At the beginning of the year, they dropped "Lights Out," which is another absolute banger.
CONNECT WITH ROMY NOW!