Felix Cartal Recruits Friends For "Right Now", A Motivational Video Featuring Kaskade, ZEDD & 30 More Artists

Felix Cartal has become the king of energetic, electronic dance music, and he's pulled out all the stops with a new motivational video project titled "Right Now" which he created in collaboration with Jacob Crawford. This time the Canadian DJ and producer tackles an issue that all artists know too well: feeling stuck at a creative roadblock with no end in sight. To encourage fellow creatives to push through their dark times, Cartal took a trip to Los Angeles and recruited some friends for insight into what has helped them when they've been struggling artistically. Over the backdrop of Cartal's uplifting melodies and simply inspiring vocals, music icons including Kaskade, ZEDD, Lights, Anna Lunoe, and Chris Lake open up about their mechanisms to get through creative blocks, what success means to them and more. In the end, "Don't wait, just do it Right Now" is the best advice. No matter how experienced, every creative person can find the motivation to keep going from this touching video. Check out a message from Felix Cartal himself as well as the full list of featured artists below:
"I've always wanted to make a video to help inspire artists who are just getting started. Sometimes it feels like being stuck is something that only happens to you. It's not true. Everyone feels that way sometimes. This video has been over a year in the making, and I'm so proud of it finally coming together. TO EVERY SINGLE ARTIST, CREATOR, OR HUMAN WHO'S EVER BEEN STUCK. THIS VIDEO IS FOR YOU!" – Felix Cartal
[maxbutton id="2″ url="https://felixcartal.lnk.to/rightnow" ]
Full artist list: ZEDD, Kaskade, Steve Aoki, Galantis, Tokimonsta, K. Flay, GREY, Lights, Chris Lake, SNBRN, 3LAU, Anna Lunoe, Phoebe Ryan, Daniela Andrade, Dada Life, Lexy Pantera, Jauz, Sonreal, Luna Shadows, Milk & Bone, Naderi, Veronica, Frank Walker, REGN, Chet Porter, Sophie Simmons, Ofelia K, STINT, Gabrielle Current, Whipped Cream, Kasey Lum (Video Director), Andy Dixon (visual artist), Emmet Sparling (photographer), Matt Komo (director), Jacob Crawford (director), Gina Shkeda (YouTuber).
With his combination of melancholic indie vocals and dance-floor friendly sound, Felix Cartal has established himself as a force to be reckoned with in modern dance music. The last years proved to be catalytic for the producer, who was included in Billboard's "13 Dance Artists Who Dominated 2017" feature and whose Spotify channel has over 200M streams. Felix's appeal lies in his ability to convey complex emotions through his music, like the hopeful angst of "Get What You Give," which went top 5 on multiple radio charts, was named one of Billboard's "50 Best Dance/Electronic Tracks of 2017"; and became a Canadian Certified Platinum record and Juno Award nominee. 2018's release of Felix's poignantly self-reflective album "Next Season" further upped the ante for the producer which has reached 100M streams and earned him a 2019 Juno Award nomination for Electronic Album of the Year. Between the release of "Love Me" with Lights, which went top 5 on radio nationwide and is certified Platinum; "Over It", "More" with Kaskade, official remixes for Ellie Goulding, Diplo, Astrid S (to name a few), 2019 has seen a series of brand new tracks from Felix from his upcoming album. This year has also seen the launch of Cartal's "club music only" project Glass Petals, which has been releasing music on Spinnin' Records, Arkade, and Heldeep Records.
CONNECT WITH FELIX CARTAL NOW!
Ape Rave Club Releases Digitized Single "Let The Music Take Control"

Ape Rave Club, the world's first performing NFT artist – is back to wow listeners with another out-of-this-world production in the form of their new single "Let The Music Take Control." The track fits perfectly with Ape Rave Club's mysterious identity with its heavily digitized elements, which are present in everything from the sultry vocals that open the track to its sparkling top beat.
Balanced with a groovy, deep bassline and infused with housey kickdrums, "Let The Music Take Control" is an upbeat, dancefloor-friendly tune that has a compelling story behind it.
The origin of the track is one and the same as the origin of Ape Rave Club, back when he was just a regular crypto ape who had made it big in the year 2031. "Giba," as he was known back then, spent most of his time watching 3D movies at the Bored Ape Cinema, and one day found himself transported into Tomorrowland 2019 aftermovie. Like most natural-born ravers, Giba was immediately hooked – and the rave became his calling in life.
He spent countless hours in his studio treehouse and then his rave cave, learning to DJ so that he could test his skills in the physical world. Shortly after, he manifested his dream of playing at Tomorrowland in 2022 on the festival's iconic Mainstage.
Ape Rave Club combines the universal language of music, special experiences, and endless ways to connect with fans on a whole new level. Keep your eyes peeled for more updates coming soon at Ape Rave Club.
CONNECT WITH APE RAVE CLUB NOW!
Alan Walker, Dash Berlin & Vikkstar Collide On "Better Off (Alone, Pt. III)"
In an unusual collision of forces, Norwegian superstar Alan Walker teams up with veteran producers Dash Berlin and British gaming sensation Vikkstar for "Better Off (Alone Pt. III)," for which the talented creative minds gave new life to one of the 90s most iconic dance tracks. "Better Off (Alone Pt. III)" contains the original's catchy vocals together with a spotlight on the "I think you better come along" lyric, while progressive melodies and euphonious basslines are infused into the classic Eurodance beats to make for a unique combination of past and present.
It is also the third installment of Alan Walker's "Alone" series, which began in 2016 with the title track "Alone" and continued with 2019's "Alone Pt. II" with Ava Max. This meaningful trilogy shares a common thread of positivity and unity, encouraging listeners to support and look out for one another on and off the dance floor (you can find content related to the series under the #BetterComeAlong hashtag).
On this project, Alan – known for always helping young talent, took Vikkstar – who was brand new to producing music, under his wing as part of his personal mission to lift up talented artists and bring their music to the world. The producers from Dash Berlin loved what Walker and Vikkstar were doing with the early versions of "Better Off (Alone Pt. III)" and wanted to get involved in it instantly.

"Teaming up with Dash Berlin and Vikkstar for 'Better Off (Alone Pt. III)' has been a creative whirlwind. We've reimagined a beloved 90s gem, infusing it with a contemporary twist that's bound to resonate with fans old and new. This collaboration embodies the magic of music – a fusion of nostalgia and innovation." — Alan Walker
"Proud to be a part of this momentous team up with dance music icon Alan Walker and legendary YouTube phenomenon Vikkstar, together with Dash Berlin producers Seb & Eelke celebrating 25 years of their monster hit 'Better Off Alone'. Reborn and reworked as a magical future classic as part of Alan Walker's celebrated 'Alone' saga, ready to make the whole world sing along with us once again." — Ryan Fieret from Dash Berlin
"Dance music has been something I've loved for over a decade, simply as a fan. Meanwhile, attending festivals all over the world, from Tomorrowland to EDC Las Vegas to Ultra Music Festival in Miami. Alan and I have been friends for over five years, always making an effort to meet up whenever we're in the same country. He encouraged me to venture outside my comfort zone and start DJing firstly, then to experiment with music production. Being able to work on this project with a close friend has been a great experience, with lots to learn. I've been quietly producing & working on my own music. I'm very excited that my first-ever release will be a collaboration not only with Alan but also with Dash Berlin. Both artists have a legendary reputation and it's been an honor to join them." — Vikkstar
CONNECT WITH ALAN WALKER NOW!
Want Dance Music With Female Vocals? Hear "Krazy" By VASSY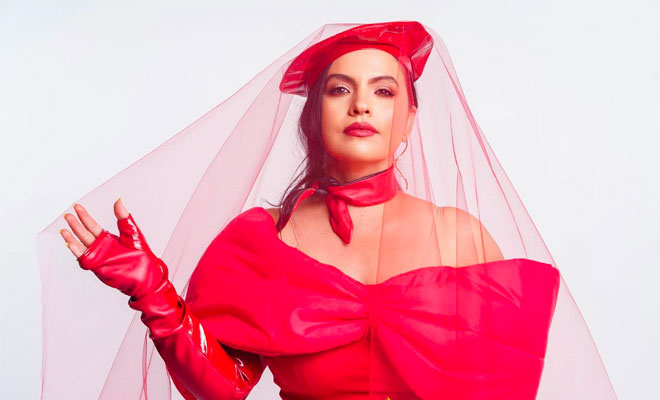 If you're on the hunt for Dance music with female vocals, your search stops right here. VASSY, the electrifying artist known for her powerful vocals and chart-topping hits, has unleashed her brand new music video for "Krazy."
There's no denying it; this is a gift for those who live for the party scene! Additionally, her singing voice steps into the limelight, by injecting the song with a blend of energy and heartfelt emotion.
Most importantly, "Krazy" serves as a reminder that music can be a powerful tool for empowerment, as these lyrics inspire you to be a beacon of strength and confidence. Plus, the people who are crazy enough to think they can change the world are the ones who do.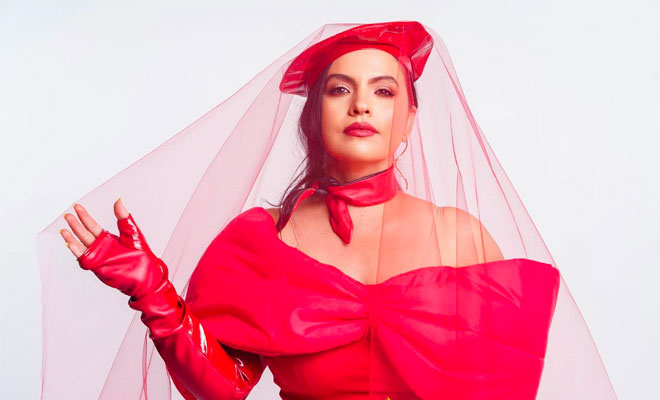 On the other hand, while it's true that music appreciation is deeply personal, I still believe that dance music with female vocals sounds better than male vocals because they are more melodic, emotive, and harmonious. Of course, this comes accompanied by songwriting, and the production quality.
In short, "Krazy" will leave you wanting more, so look no further, and explore more options via Spotify through the Best Running Playlist — Top EDM 2023.
CONNECT WITH VASSY NOW!