Forever M.C. And It's Different Debut Impressive Collaborations With Snoop Dogg, The Game, Wu-Tang Clan & More

Take one look at the dazzling array of collaboration artists on the debut LP of newcomers Forever M.C. and duo it's different and it's apparent that these little-known names are already making massive waves. In its 12 tracks, their 'Forever M.C.' LP contains one of the most heavily stacked rosters of any album in recent rap history, featuring the likes of The Game, Wu-Tang Clan, Snoop Dogg, DMX, Lupe Fiasco, Tech N9ne and more. From the opening track "Girls Gone Crazy" featuring Snoop's signature swagger to Tech N9ne's tongue-twisting, rapid-fire rhymes on "Terminally ill", and The Game's goosebumps-inducing verse on "My Way," "Forever M.C." reads like who's-who of rappers. Not to be overlooked is the impeccable production from both it's different and Forever M.C., who finished the entirety of the album without ever actually meeting in person. To gain the support of so many heavyweights in the industry is no small feat, which speaks volumes to the potential of Forever M.C. and it's different. We know this is only the beginning for these rising stars! The "Forever M.C." LP is out on on RBC Records, home of Method Man, Gucci Mane and more.
What happens when a rapper from Utah and a duo from Romania get together to create music? In the case of Forever M.C. and it's different, the answer is amazing music. The artists first gained notoriety when they worked together on their track "No Hands," featuring the popular vocalists Blackbear and MAX; "No Hands" was the catalyst that eventually led to the creation of the masterpiece that is their new LP, but Forever M.C. and it's different have been slowly building their musical resumes over the past several years. it's different have create dance remixes for many well-known artists including R3hab, The Chainsmokers, Ed Sheeran, and Justin Bieber, clocking up over 30 million spins on Soundcloud alone. With the release of the "Forever M.C." LP, be prepared to become very familiar with Forever M.C. and it's different in the near future. Stay tuned to find out what's next for these exciting new artists and their army of supporters!
MORE INFO ON FOREVER M.C. / IT'S DIFFERENT
 Forever M.C.  Facebook | Soundcloud | Twitter
it's different   Facebook | Soundcloud | Twitter
Emerging Rapper Legacy Showcases A Poetic Flow On "Bad Feelings"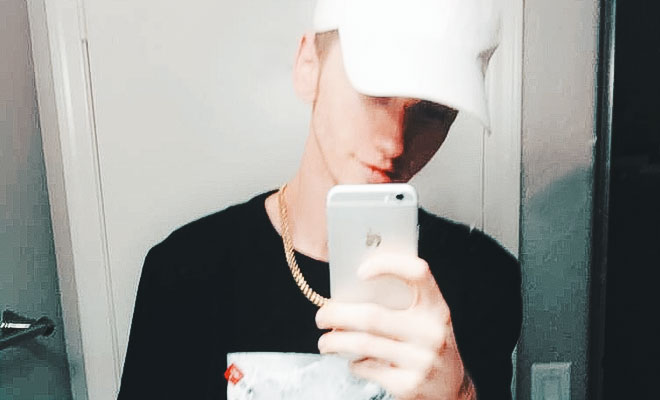 21-year-old Legacy is making a name for himself mainly due to his poetic flow and rapid-fire delivery. The emerging rapper based in Arizona gained a passion for poetry in elementary school and turned to Hip-Hop in order to keep developing his creative vision. He finds inspiration in classic urban hits from the likes of 50 Cent, Dr. Dre, Eminem, Lil Wayne, among others. Not so long ago, he has nearly reached 10K streams on SoundCloud with an infectious track called "Hope".
There's no doubt, quality mastering and mixing is an essential step in order to succeed in this competitive industry. Despite it requires minor adjustments, Legacy's jam "Bad Feelings" will surprise you with his rhyming verses and matching syllables. Moreover, the confidence in his voice reveals his discomfort with fake people, and he's brave enough to speak the truth through art. This new tune tells a personal story related to obstacles and friends. Often, your pals can cross the line from frenemies or competitive homies to outright bullies. Beyond its concept, you can hear how the jazzy piano bars in the background makes it especially smooth and pleasant to the ears. Produced by Ocean, I think it's worth giving it a try below.
CONNECT WITH LEGACY NOW!