Franky Demon 'Blood Diamond' Album Review
Franky Demon
is the music project by Frank K. It was founded in 2010. This year he signed a deal at Underground Label
NRT-Records
.
On September 2013 his EP 'Engel der Zeit' and Compilation Album 'Blood Diamonds' was released.
Franky is a talented musician. All the tracks were written and composed by himself. In some songs he provides his vocals and some other tunes got female vocals from a singer named Lillith.
This is the first time I will review a Gothic artist's album but the cool thing is that it is merged with Electro, Future-pop, and Darkwave music.
Read this track-by-track review of 'Blood Diamond' something different that you might love to know a little bit more.
1 . Blood Diamonds  A nice instrumental piano melody is combined with a traditional metal guitar solo. This is a slow tune that serves as an intro.
2. Engel der Zeit This sounds very similar to the first track but it includes the vocals of Franky. You'll noticed at the middle of the song that it turns into a a progressive/electronica song with fine female vocals by Lillith.
3. Dunkle Pfade This is of course a German artist and most of his songs are sung in this language, but I'm surprised that on this track he creates a wonderful soft melody and he adds the "extra" part, which are his dark/gloomy vocals.
4. Meine Königin Somehow his music reminds me of the popular band Rammstein, however the difference is that Franky Demon doesn't create too loud music and makes the song enjoyable for our ears. This track is a good example of it.
5. Engel der Zeit (Extended) Nothing different just a little bit more longer than the original. I love Lillith's vocals!
6. Blut This track features symphonic synths, laughs and a dance/electronica beat. Tenebrous vocals by Franky is what gives this song an original touch of creativity.
7. Traene aus Blut Translated into English this means Tears Of Blood, It's an emotional song, I like how Franky sings differently on this track  and I would describe it with one word as "beautiful".
8 . Graveyard Tales (Demo-Nized Intro) Here's another instrumental metal guitar solo track from the 'Blood Diamond' album, however this sounds like Ludwig van Beethoven in a modern way!
9 . Demon's Dance This caught my attention from the start, especially the solid guitar lines!
10 . Tombstone This track is powerful and heavy, but I like its well composed melody.
11 . Demons Call A church organ is what you'll listen at the very beginning of the track but afterall its tempo changes 180 degrees into a bombastic power metal song.
12 . Half Moon Just relax, this song will cause the chills effect on you!
13 . Obscuria Nice classical music composition mixed with Darkwave elements. It's a like an action movie theme.
14. Tribute to the Troops I really liked the militaresque drums, as it makes justice to the name of the song. Again this is another song that I found very beautiful and it sounds totally different than the rest of the tunes from this album.
15. Memorian The last track and the perfect song to mark th end of a well produced album. Franky Demon is of course talented and versatile and I bet you'll be his new fan!
BUY NOW ↓
https://www.electrowow.net
New Esotera EP 'Old As Time' — Exclusive Review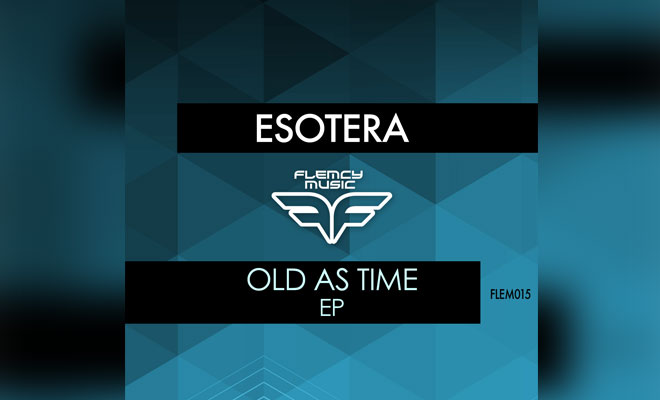 Londoner electronic musician Esotera has spent many days and nights in the studio producing the upcoming 'Old As Time' EP and obtaining outstanding results. This work represents his perfectionism and daily dedication to music. Here, he delivers Progressive House tunes that also integrate Techno in a different direction. After mixing both styles, Esotera got the secret formula for one of the best atmospheric and deliciously dreamy EPs of the year! Can't wait to download this great material in February via Flemcy Music. In conclusion, I will definitely use these three tracks on my next DJ set. Meanwhile, you can read my track-by-track review below.
1 – Old As Time WOW what an opener! Such a masterpiece tune that will take you on an audio journey. Lovely soft harmonies and progressive sounds made it quite enjoyable and relaxing at the same time.

2 – High MomentsThe second track is pretty original. It features eerie/dark music elements and pulsing beats on repeat. Esotera also adds male vocal snippets that sound like being taken from a speech. Certainly, a creative effort, don't you think?

3 – LIGOHey Techno lovers, this is definitely for the clubs! I like it because it possesses dynamism and energy. The most uplifting song and probably never will go out of day as it sounds futuristic.
AVAILABLE SOON ON BEATPORT
February 1st, 2017
CONNECT WITH ESOTERA
Facebook
Instagram
Mixcloud
Twitter
CONNECT WITH FLEMCY MUSIC