FREE MP3: A-Trak – We All Fall Down (Jack Fox Remix)

British producer Jack Fox unveils his electrifyingly fresh Nu-Disco remix of A-Trak's smash hit "We All Fall Down" – and it's a dance floor monster that blurs the lines of today's modern genres whilst remaining true to the original. Jack Fox is destined to make a big impact in 2016.
► FREE DOWNLOAD (CLICK HERE)
CONNECT WITH JACK FOX NOW!
The Shapeshifters And Adi Oasis Offer Present-Day Disco!
The Shapeshifters and Adi Oasis are a match made in heaven. Merging present-day Disco with extraordinary soulful vocals, "Tell Me It's Not Over" sounds like a timeless classic already!
Of course, the talented genius behind this well-known project is Simon Marlin whose latest album, 'Let Loose' features 14 dancefloor fillers. Undoubtedly, the orchestral instrumentation gives such a great material an authentic feel, while setting a high standard in the music industry.
On the other hand, "Tell Me It's Not Over" was co-written alongside New Yorker JKriv, and it's infused with energy, passion, and spirit. Fortunately, the Disco genre never died, it still remains in underground circles and this gem constitutes a refreshing legacy.
Without further ado, this release is another brilliant addition to The Shapeshifters' collection of outstanding present-day Disco that should not be missed. Stay tuned below.
CONNECT WITH THE SHAPESHIFTERS NOW!
Get In A Groovy Mood With "Fall Tonight" By Justin Caruso
Justin Caruso delivers a song that is radio-friendly, danceable and has great instrumentation. "Fall Tonight" will put you in a groovy mood without delay, and the accompanying music video just makes it possible.
The Los Angeles-based producer brings so much joy to the world as "Fall Tonight" features a funky bassline, which is complementary to violins, synths, and, of course, the haunting female vocals of Tayla Parx.
In short, a modern Disco-Pop gem with a pinch of nostalgia. Who's up for a singalong?…
Amazingly, Justin Caruso has been crafting melodies since the age of 14, encouraged by his authentic creativity. Over the years, performing at major festivals, such as Billboard Hot 100 Fest, EDC Las Vegas, and Moonrise Festival in Baltimore opened so many doors for his music career, and he's still on a mission to break barriers.
With his latest single you can tell he balances the effervescent energy effortlessly. Furthermore, the lyrics exude a free–spirited youthful tone that will revitalize everyone's hearts.
He offers what few can, the ability to merge upbeat, fun, and fresh beats while appealing to all generations. "Fall Tonight" is one of those tracks that resonate with a lot of people naturally.
CONNECT WITH JUSTIN CARUSO NOW!
Keep Grooving On! Alice Offley Stuns Fans With "Fun Fun Fun"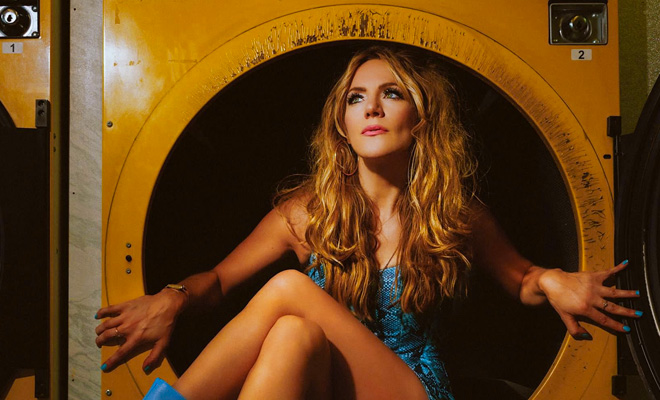 Alice Offley has released a new groovy song, "Fun Fun Fun" which is available to stream on all major platforms. No doubt, it encapsulates joyous vibes that make you feel good in mere seconds.
Nowadays, the British singer is stunning fans due to this Disco-funked up jam, which was originally written during lockdown last year. With a cocktail of funky nuances at its essence, the guitar licks sound really outstanding.
Plus, her seductive vocals are a great addition to the upbeat tempo and lyrics that will have you smiling from ear to ear.
When you're so stressed out by obligations and responsibilities, sometimes all you need is a moment of cheerfulness. Therefore, this tune is exactly for anyone who wants to take that time for themselves…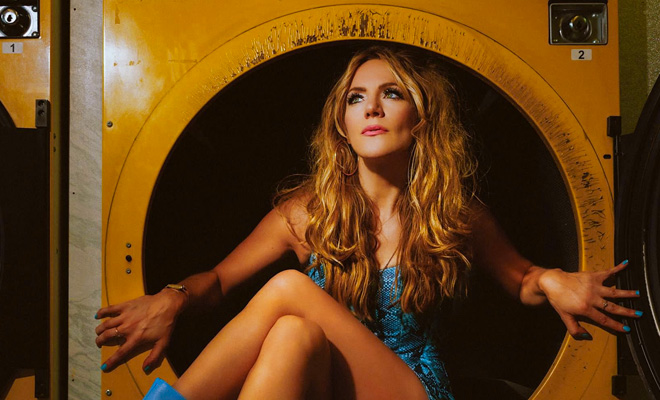 So, whether you're celebrating a happy occasion or just looking for a mood lift, Alice Offley is the answer!
Moreover, she also delivers a healthy dose of originality with the accompanying visuals. And after watching her music video, you'll soon realize laundry time doesn't have to be boring at all.
Widely recognized as an experienced performer, she has toured internationally with top-notch bands and singers (Thompson Twins, Tricky, Cyndi Lauper, etc.).
Needless to say, she knows how to connect with the audience through her pure talent. Stay tuned for more.
CONNECT WITH ALICE OFFLEY NOW!