Sexy Grannies Remake Benny Benassi´s "Satisfaction" Music Video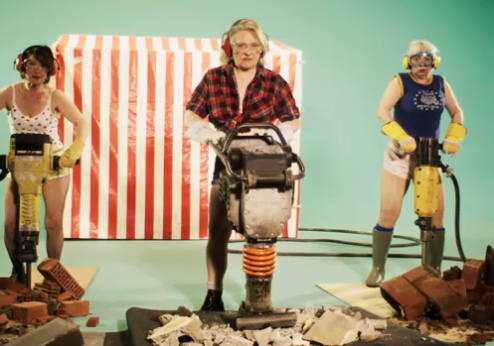 The first Electro anthem ever made on planet Earth is a Benny Benassi song called "Satisfaction". Indeed, this is my favourite song of all time, and its glorious sound will be always in vogue. This song was part of Benny Benassi's 'Hypnotica' album which was released in 2003, and it got gold certification in Australia, Belgium, France and in The United States of America.
Well, now in 2011 an international organization Equal Payday have decided to make an interesting campaign by remaking Benassi's video "Satisfaction". This special video features a group of sexy grannies who can prove to us that they can work as hard as men. The idea behind this year's campaign is that getting paid fewer equals having to work longer. Many parodies have been made, but no one has ever done this for a real advertiser, and to address a real problem. The video is the perfect setting to symbolize women who have to work too long.
More Information ↓
http://www.pay-equity.org/day.html