Head Of Hydrus Demonstrate Their Talent For Music With "The Stillness Between Us"

From time to time it's good to listen to other genres different from EDM. For this reason, I would like to share with you my thoughts on Head Of Hydrus' new song "The Stillness Between Us". In the first instance, Ingvar Vignisson is a talented indie artist from Iceland whose forté is alternative rock music and he is the lead singer of this band. Being part of an indie band is not easy in a competitive world. However, with his project Head Of Hydrus, he's making a satisfactory progress by his own efforts. This is illustrated by the fact the band has received tons of positive comments on SoundCloud for their latest track. Wonderfully, Ingvar liberates his emotions and feelings when he sings the whole tune. I also liked how the intense rhythm gradually slow down and vice-versa along with the guitar solos. You can stream it below if you want to discover a rock star in the making!
CONNECT WITH HEAD OF HYDRUS NOW!
Get Into The Shoegaze Pop World Of The Migraine Aura With This Debut EP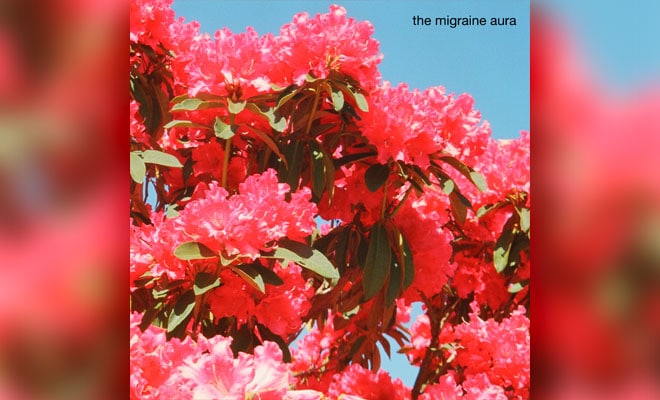 Hailing from Tacoma, WA, AJ Dudick has a very interesting artistic project called The Migraine Aura. Growing up as a music lover, he became obsessed with Rock, Punk, Metal, and his favorite hobby of playing the guitar became his passion. Interestingly enough, the present-day pandemic motivated him to write and record his debut EP. This ear-pleasing material features the collaboration of five trained vocalists for each track.
You can discover his Shoegaze Pop world (Gloom-Pop style) with high-quality cuts produced by the artist himself. Most of these tunes are 100% radio-friendly, plus, the raw vibrant energy truly gives you goosebumps. In terms of versatility, you'll enjoy strident, blistering guitar chords, different tones, and lyrics that push an attractive narrative about relatable things. Believe it or not, it took him just 4 months to complete this album. Furthermore, listeners will feel a strong The Smiths, The Cure, and New Order influence throughout. Seriously, there's a classic vibe to it as well. Above all, I highly recommend you support this project especially because The Migraine Aura is donating a good portion of his earnings from this new EP to the American Civil Liberties Union. Learn more on his website.
CONNECT WITH THE MIGRAINE AURA NOW!