Here's A Breathtaking Visual Treat For "1984" By WinstonW

Three weeks ago, Synthwave/Electronica Producer WinstonW dropped a track inspired in George Orwell's classic sci-fi novel "1984". At long last, there's a music video which features breathtaking scenes that will remind you of some iconic moments of its movie adaptation. In fact, it can be seen that love is prohibited in a totalitarian future society. Over and above that, the music itself matches so well with this scary futuristic vision.
Characterized by dark nuances and in favor of an Industrial-esque beat, the French artist provides lyrics that contain an overview of this frightening theme. Sincerely, it is difficult for me to think of a human race living in such a cold atmosphere. The powerful feeling of love is the basis of society, and we must always struggle for our freedom and rights. In my opinion, that's the important takeaway message behind this interesting tune.
CONNECT WITH WINSTONW NOW!
The Next Big Name In Manchester's Electronic Music Scene, Echo-Eclipse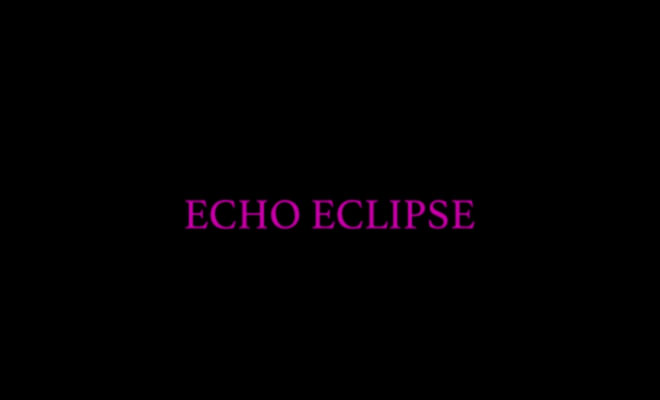 Meet Echo-Eclipse, he could easily become the next big name in Manchester's electronic music scene. Taking sonic elements from the 80s, retro and futuristic synth lines make his new single shine like gold. I'm talking about, "Rogue Simulation", which will be included in his upcoming 5th album. This style is definitely making a comeback in the 21st century.
On the other hand, use your imagination with the help of the visuals below, and you'll feel like driving late at night across a whole new dimension. As the engines roar, it'll be cool to think about how neon lights surround you within the vehicle. At just 23-years-old, the versatile, creative, and dynamic producer has released a total of 5 records. And most of them recorded in his bedroom. Believe it or not, he's completely self-taught and his biggest dream is to collaborate musically with The Weeknd. Get more updates and news on his socials.
CONNECT WITH ECHO-ECLIPSE NOW!