In Review: 3:AM & LEVI – Oatmeal

LEVI is back! "Oatmeal" is totally different from his previous effort "Same Me" as it has more of a dancey vibe to it. Originally produced by Torontian artist 3:AM, this fun remix features the introduction of new verses from LEVI, while showcasing his impressive rapping skills. As a result, with his personal touch, he achieves something truly exquisite. I can assure you that everyone will want to shake the booty due to the infectious rhythm too. Again, we see LEVI continues to grow and evolve. This is no exception, enjoy his creativity to the fullest!
CONNECT WITH LEVI NOW!
Oliver Tree's "Miss You" Is The Funniest Music Video In Years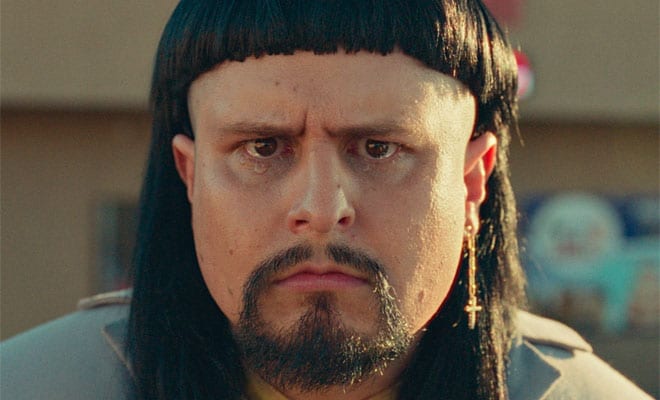 The new music video for Oliver Tree's collaboration with DJ and producer Robin Schulz will make you laugh like a drain every time you watch it. Not only that but "Miss You" sounds ridiculously catchy too!
Besides being a singer-songwriter, Oliver is a comedian as well, so it comes naturally for him to interrupt everyone's boring lives and routines as shown in the visuals. Moreover, it's quite hilarious how he brings on the chaos at an office, during a soccer match, and also while stealing at a grocery shop.
If you were wondering who is the clown, the correct answer is his alter ego.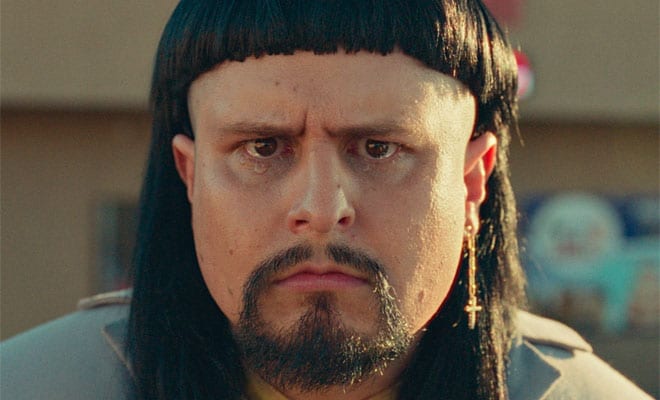 As a curious note, the whole clip was directed by the artist himself. Impressively, it includes mouth-to-mouth transitions that allow you to discover a crazy and bizarre world.
When creative minds like Oliver Tree start to think out of the box, the final outcome transcends views and streams. Taking this into account, I can guarantee that "Miss You" is accompanied by one of the funniest music videos in years.
Whether you agree or disagree with this short review, I really hope you enjoy it to the fullest.
CONNECT WITH OLIVER TREE NOW!
Kohen Teams Up With Mert Can & Garonzos On "Overload"

Kohen is back on Alok's CONTROVERSIA with his EDM vocal gem "Overload." The Brazilian artist teamed up with two startup producers: Turkish producer Mert Can, most well known for his successful track "Butterfly Effect," and India-based Garonzos, who has released on Storm Music Group and Oxytime Records. "Overload" hits with a minimal, riding bassline combined with groovy melodies and surreal, soulful vocals; the result is a production that feels both at home on the dancefloor and on the radio. The release follows Kohen's recent "Magic Night" with Kenny Musik and his remix for Bhaskar and Yves V's "Round My Head," both on CONTROVERSIA. He has already released on labels such as Spinnin' Records, Musical Freedom, Hexagon, STMPD RCRDS, Sony, Universal Music, and Som Livre.
Throughout his career, Kohen's music has found homes on labels including CONTROVERSIA, Spinnin' Records, Musical Freedom, Hexagon, STMPD RCRDS, Sony, Universal Music, and Som Livre. His dynamic style garnered him support from the likes of David Guetta, Martin Garrix, Afrojack, Tiesto, Hardwell, and Alok himself. He's been releasing on CONTROVERSIA since 2020, when he debuted with his now-hit track "Waiting" (which amassed 2,1M streams on Spotify). Kohen has also remixed Alok's "Wherever You Go" in collaboration with Bhaskar for an exclusive release with Amazon Music and collaborated with Alok and Lithuanian artist Gaullin in the cover of Era's "Ameno" (4,3M streams on Spotify). He's also recently collaborated with Vintage Culture, Liu, Vinne, Felguk, as well as created official remixes for the likes of Martin Garrix, Jason Derulo, Bhaskar, Dubdogz, Vintage Culture, and Cat Dealers. Keep an eye out for more remixes from this talented up-and-comer.
CONNECT WITH KOHEN NOW!
Alan Walker Remixes R3HAB's Iconic Hit "All Around The World"

R3HAB recruits his fellow heavyweight Alan Walker for a remix of his iconic hit "All Around The World" with A Touch Of Class from 2019, which remains R3HAB's most streamed and most certified release to date. It's a tough act to follow, but the one and only Alan Walker puts a fresh spin on it.
Walker honors the original's Disco influence and layers in some groovy, euphoric melodies and an energetic breakdown. "All Around The World" first became a hit with A Touch of Class's release in 2000, and with the return of everything early-aughts, this is the perfect time for a revival so that the hit can rule clubs and festivals around the world (literally) once again.
It's out on Virgin Records/Universal Music and celebrates half a billion streams of the original version on Spotify alone, with 30 platinum certifications globally and a brand new gold plaque in the US, confirmed a few days ago. Read below what R3HAB and Alan had to say about the opportunity to remix the track:
"My single 'All Around The World' recently racked up half a billion streams on Spotify. This is an incredible milestone in my career, and I'm extremely grateful. To celebrate, I've asked Alan Walker to work on a new version. Alan is a pioneer, and I'm glad that I trusted him with this as he came up with a refreshing and surprising take. I hope both our fans will like this new approach and will celebrate with us all around the world." — R3HAB
"When R3HAB asked me to make a remix of this classic, I had to jump on it. I hope my remix gets the Walkers around the world in a party mood, and create new amazing memories on it." — Alan Walker
CONNECT WITH R3HAB NOW!