In Review: åMBe – 'Enemy of the People' EP

The haunting and futuristic music from the 'Enemy of the People' EP by åMBe, will surprise more than one! Born in a small village in Russia, and being keen on music since she was a child, allowed her to become a skilful artist. I would even call her as the new promising icon of the Indie/Electronica scene. The 'Enemy of the People' EP features a total of eight tracks, and it will be released officially in late September. She's definitely a creative lady with out-of-the-box ideas… For the most part, the EP is made of avant-garde songs, and you will love her style if you're also a fan of Bjork or Kate Bush. Here's the world-exclusive track-by-track review:
1 – IDCNM (I Don't Care No More)  Let's all take an experimental musical journey with åMBe. You'll be fascinated in the way she combines the quasi-operatic soprano female vocals with delicacy across the entire song. (Available now via SoundCloud)
2 – Under Waterskin Everything flows with åMBe's sensual singing on this particular tune. Integrating a slow tempo that creates also a very organic beauty, and making you feel in a new dimension.
3 – Ache Here she performs her music in a loose way, and the song could be catalogued as radio-friendly. I'm loving the freshness of this Indie-Pop track.
4 – Peeler  In my opinion, this song has a dark touch. A provocative mix of drama and in general it will leave you feeling as if walls are closing in on you. Bringing curious experimentalism directly to our ears.
5 – Little Grain I like åMBe's expressive voice along with the guitar chords. What a tune! The artist showcases a refreshingly innovative style full of erotism.
6 – Monster (mini.mono.opera) Once again, I love the vocal technique that makes her sound like a professional opera singer + the electronic melodic rhythms is a powerful advantage. At this point she has proven to be extremely talented.
7 – Of Your Crimes A song that starts out with lovely violin notes. It could perfectly be a James Bond theme song. So far, this is another valuable and strong track off the 'Enemy of the People' EP that would be a great promotional single and this is of course my favorite one!
8 – I Don't Care No More (acoustic) An alternative version, where we can appreciate clearer lyrics and her vocal range as well. Overall, a highly recommended EP from a talented artist. A voice we are lucky to have! This material showed me there's more to music than four-to-the-floor dance music beats.
CONNECT WITH  åMBe NOW!
Twitter
Facebook
Instagram
YouTube
SoundCloud
New Esotera EP 'Old As Time' — Exclusive Review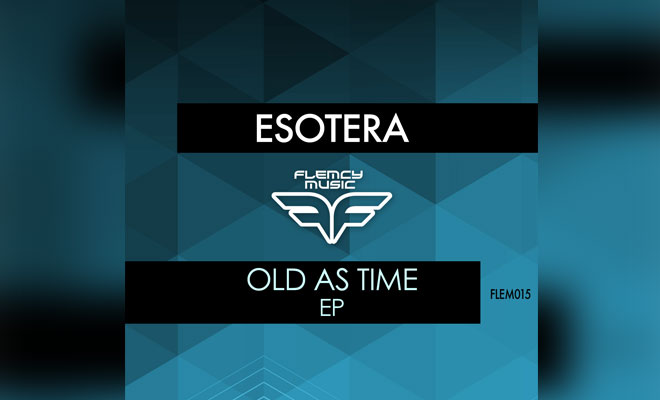 Londoner electronic musician Esotera has spent many days and nights in the studio producing the upcoming 'Old As Time' EP and obtaining outstanding results. This work represents his perfectionism and daily dedication to music. Here, he delivers Progressive House tunes that also integrate Techno in a different direction. After mixing both styles, Esotera got the secret formula for one of the best atmospheric and deliciously dreamy EPs of the year! Can't wait to download this great material in February via Flemcy Music. In conclusion, I will definitely use these three tracks on my next DJ set. Meanwhile, you can read my track-by-track review below.
1 – Old As Time WOW what an opener! Such a masterpiece tune that will take you on an audio journey. Lovely soft harmonies and progressive sounds made it quite enjoyable and relaxing at the same time.

2 – High MomentsThe second track is pretty original. It features eerie/dark music elements and pulsing beats on repeat. Esotera also adds male vocal snippets that sound like being taken from a speech. Certainly, a creative effort, don't you think?

3 – LIGOHey Techno lovers, this is definitely for the clubs! I like it because it possesses dynamism and energy. The most uplifting song and probably never will go out of day as it sounds futuristic.
AVAILABLE SOON ON BEATPORT
February 1st, 2017
CONNECT WITH ESOTERA
Facebook
Instagram
Mixcloud
Twitter
CONNECT WITH FLEMCY MUSIC