Influences That Made: Celvin X

After starting his music career in 1995, Celvin X burst on to the scene with incredible sounds and innovative music at the height of Electronic music's initial growth. After a long period out of the spotlight, during which he was sorely missed, he is back. Ready to shock the industry once again, he is looking forward to new music, new shows and even more love from his fan base. We caught up with the producer to learn more about his inspirations in music and what the ingredients are to making such great melodies.
1. Laurent Garnier – Wake Up
With this track, I always associate it with my first encounter with Technoclubsounds. I remember us dancing to it in a little club in Lindau.
2. Depeche Mode – No Specific Title
Do I really have to say anything else about this? No! Cult!
3. Emanuel Top – Turkish Bazar
I was a huge fan of the label "Le Petit Prince" and of course of Emanuel Top in the 90s. Great artist, great DJ; just great.
4. Chris Liebing – C – Reconnected 04 EP
The alchemist of the Technobeats himself. I had the pleasure of meeting Chris many years ago. Back then, we were all sitting together at UCMG in Jonas' office eating pizza. These are the little stories of life!
5. Slam – Pantera
Am I a fan because I buy many titles from Slam? Okay, I'm a fan I admit it! I hope the guys do a remix of one of my songs sometime.
6. New Order – Blue Monday
Blue Monday – it was certainly not a Monday, but the title remains unforgettable. A small club from Lake Constance, 30-40 guests and the DJ plays this title, all storming the dance floor – amazing.
7. B B E – Seven Days and One Week (Original Club Mix)
The drop/break in this title is probably one of the most memorable of the 90s. I still get goose bumps when I hear the title out loud.
8. Johannes Heil – A1
When I think of Frankfurt, I automatically think of Johannes Heil and Heiko Laux. For me he is, and remains, one of the best producers from Germany.
9. A.MORGAN – Transform
A title from my current set. I love to play it and enjoy the reaction of the guests. Cool beat that gets under your skin!
CONNECT WITH CELVIN X NOW!
Beatport
Instagram
SoundCloud
Facebook
Website
Will Clarke Serves Up Banging Techno Music, Hear "In Luv Wit U"
When it comes to banging Techno music, Will Clarke is a name that resonates immediately in your mind. His expertise in crafting dope beats and modern sounds has earned him a place among the electronic music elite, and his new track, "In Luv Wit U" merits a listen!
Once again, the British DJ/producer demonstrates his skills as a master of Techno, combining catchy samples with a vibrant music video that's bound to get you moving.
Definitely, you can't miss the accompanying visuals. It's all about this cool couple owning the roller skating scene and making it look wicked awesome out on the streets.
Of course, every aspect of the whole clip perfectly complements the energetic vibe of "In Luv Wit U."
On the other hand, one of the hallmarks of Will Clarke's banging Techno music is his smart use of sampling. In this fresh jam, he samples an early 2000s hit called "You See The Trouble With Me" by Black Legend.
At the same time, this clever incorporation of a well-loved classic injects a sense of nostalgia into the song, instantly connecting with listeners who have fond memories of the original.
Last year, Clarke surprised his fans with the banger "Techno Tree," a monstrous record that delved into a darker, more brooding side of the genre. His ability to pivot between different styles of Techno highlights his creative range and keeps you guessing about what he'll deliver next…
CONNECT WITH WILL CLARKE NOW!
Solomun Puts A Spin On Novaa & Lie Ning's "Novaacation"
Hailing from Germany, Novaa is a singer-songwriter who is gaining worldwide acclaim. The good news is that Solomun contributes his expertise to her latest tune, "Novaacation" by skillfully amplifying its danceable essence through a hypnotic remix.
Novaa achieved visibility in 2019 when her debut album earned her the New Music Award. Last year, she further solidified her status by receiving the Pop Culture Award for Favorite Producer and the Female Producer Award. Indeed, her discography includes three additional albums, and the last one features the track "The World's Thing" for the 2023 Dior Mitzah campaign.
Furthermore, her upcoming fifth studio album, 'SUPER NOVAA,' set to release in October, will include the original version of "Novaacation," which is a contemporary, urban, and deeply entrancing Indie Pop song.

In both variations, Novaa's vocals harmonize seamlessly with those of Lie Ning, creating a perfect blend of expression and rhythm. Without a doubt, this seductive quality of "Novaacation" will catch your attention straight away.
Evidently, Solomun transforms the beats by quadrupling, breaking, and redoubling them, and therefore reinventing something fresh. Also, the remix incorporates elements of Electronica and Techno, resulting in a multi-layered composition where percussion assumes a central role.
Well, here you have another outstanding production by creative people that merits repeated listening.
CONNECT WITH NOVAA NOW!
A Sick Techno Banger! "Diamonds On My Mind" By Eli Brown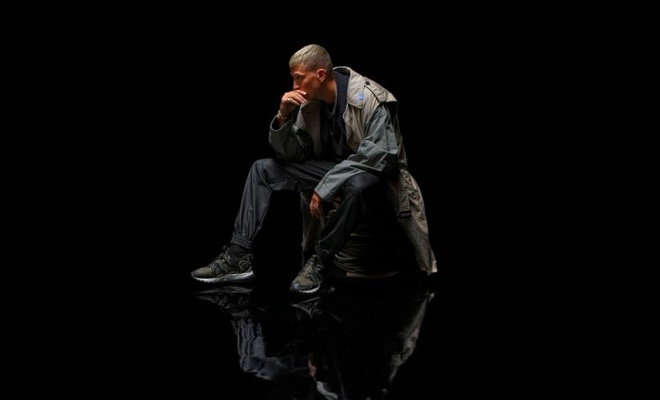 In today's sea of underground music, Eli Brown surprises everyone with "Diamonds On My Mind," a sick Techno banger that really stands out. This is his third single this year, and he's on fire right now even on TikTok!
Interestingly, his ravey tracks got some spotlight during Calvin Harris' main gigs at Coachella. Besides that, DJs like John Summit and Dom Dolla have been testing "Diamonds On My Mind" on their DJ sets too, pulling you into an energetic euphoria of powerful sounds, sexy vocals, and a minimalist beat.
What's more, the lyrics remind you to work hard and play hard, making it a perfect tune to wrap up the last days of summer.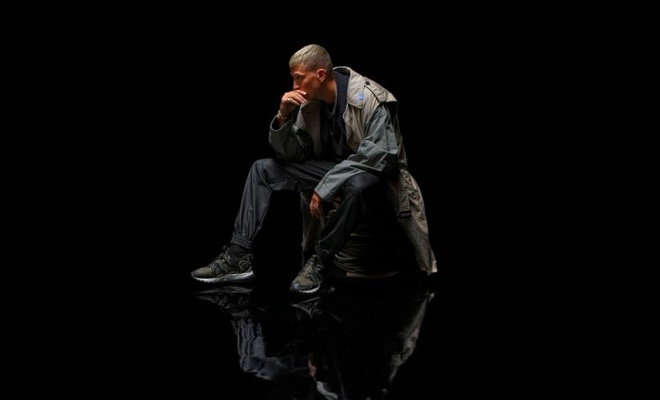 No doubt, when I talk about the sound of a sick Techno banger on "Diamonds On My Mind," I'm referring to its pulsating beats and deep basslines that reverberate through your body. Obviously, this feels like a relentless rhythm that keeps you moving on the dancefloor.
On a side note, Eli Brown had a super successful tour in the UK, rocked the stages at EDC Las Vegas and Toronto Veld Music Festival, and guess what? He's heading to LA this November for his biggest solo show ever.
CONNECT WITH ELI BROWN NOW!