Is Life Anything But Different Shades Of Same Color?

From the lands as diverse as they come, ranging from Himalayan mountains to seashores of Chennai, where sadhus still exist as young generation takes the electronic dance music torch forward, comes an artist with his debut EP. The artist here of course is Sansadj and he is out with his brand new EP – 'Different Shades of Same Color'.
Speaking about his new release and more, he says "I started producing electronic music in 2008 when I made "Moving Melody". This track was never mixed or mastered properly as I had to leave producing music to pursue my career as a doctor. Most of my listeners don't know this, but I am also an ophthalmologist aka eye specialist. In September 2015, there came a time when nothing made sense to me anymore more, my work didn't matter, my personal life went to shit, I was depressed. The only thing that gave me hope, happiness was putting those headphones on and creating, listening to music. That is when I realized; music was what I was always supposed to do. I toiled hard working as an ophthalmologist in the day and producing music in the night. It took 3-4 months but my debut EP is finally ready. I was just inspired from what I had seen in my life, happiness, anger, different experiences, how they are all part of the same core thing. That is why the track is named Different Shades of Same Color and it ends where it starts representing life as a full circle that it is".
Sansadj is also torchbearer, major shareholder and co-founder of Morior Invictus Recordings. Different shades of same color EP is the 1st official release from Morior Invictus Recordings. Speaking as the CEO of Morior Invictus Recordings he adds, "When I approached some of the labels to sign my EP, frankly speaking their attitude sucked. I see my EP as a combination of influences of Trance and Deep House music. From the response I got, it was pretty clear most labels were just looking to sign some big room house, the tracks people could dance to. I disagreed with this approach at that time and I disagree with it now since I believe this approach kills off any chance an artist producing truly unique and original music. I was pissed, told them to fuck off and decided to start my own label".
Since their start, Morior Invictus Recordings have already signed artists from Chile, Colombia while they are actively looking and in talks with other artists from Spain, Scotland and Canada.
CONNECT
http://moriorinvictus.in/
https://www.facebook.com/MoriorinvictusR
https://twitter.com/MoriorinvictusR
https://plus.google.com/+MoriorinvictusInrecordings
https://instagram.com/MORIORINVICTUSR/
https://soundcloud.com/moriorinvictusr
https://www.facebook.com/sansadj
https://twitter.com/sansadj
https://instagram.com/sansadj/
https://soundcloud.com/sansadj
Chris Fennec Delivers An Effective Trance Earworm, "Burst On Fire"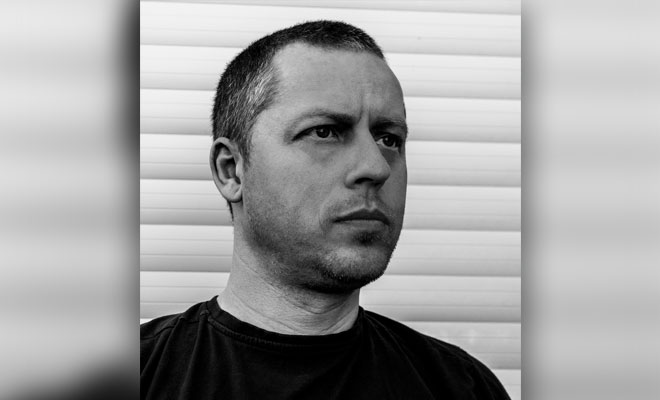 Pressing play on "Burst On Fire" makes you realize that there are still Trance earworms in present times. Since starting his career, Chris Fennec has been a great admirer of Above and Beyond, Tiësto, Armin van Buuren and Markus Schulz. One way or another, the Belgian producer encompasses his influences obtaining as a result uplifting tones. Certainly, the passionate male vocals featured on his new single lead up progressively to a full full-force drop and a climax that'll leave you wanting more.
GRAB YOUR COPY
Not for nothing, he has been active in the electronic music realm for over 32 years. In fact, working on ghost producing projects for some big names in the industry served him to enrich his knowledge. You can tell Chris is a perfectionist with a trademark sound that maintains momentum with blazing synths, highly melodic beats, and emotive lyrics.
According to the artist himself, his creative melodies always come out of the blue or in the middle of the night. If the final output brings goosebumps then he knows he has just made a catchy jam that ignites a fire in listeners. Stay tuned to his socials below.
CONNECT WITH CHRIS FENNEC NOW!
Spotify
Facebook
Twitter
Instagram