It's Always A Good Time For Dark Techno, New EP 'Law & Illusion' Is Out!

Herbrido is back with another powerful release dedicated to those of you who rejoice in Techno. Imagine yourself dancing in the dark to this type of music. In that scenario, I'm sure the 'Law & Illusion' EP will arouse your nostalgia for the underground clubbing scene.
Without a doubt, the pandemic has changed it all, but never the willingness to have fun. Therefore, here are two brand new tracks and a remix by Mon.Ton and The Enveloper that lifts your spirit up. Just push the play button below and get your own opinion.
Herbrido is known as one of the fast-rising producers from Toma Hawk's label, Lakota Music Raw. Whether his effervescent bangers are designed for warming up the dancefloor or closing a DJ set, his formula is all about fusing acid basslines and contemporary dark Techno beats. If you want to transfer the party to the corridors of your bedroom, then the pumping club jams "Law Of The Instrument" and "Illusion of Control" will make your day.
Get in a trancelike state like never before… The 'Law & Illusion' EP sounds haunting, mysterious, and hypnotic.
CONNECT WITH HERBRIDO NOW!
Solomun Puts A Spin On Novaa & Lie Ning's "Novaacation"
Hailing from Germany, Novaa is a singer-songwriter who is gaining worldwide acclaim. The good news is that Solomun contributes his expertise to her latest tune, "Novaacation" by skillfully amplifying its danceable essence through a hypnotic remix.
Novaa achieved visibility in 2019 when her debut album earned her the New Music Award. Last year, she further solidified her status by receiving the Pop Culture Award for Favorite Producer and the Female Producer Award. Indeed, her discography includes three additional albums, and the last one features the track "The World's Thing" for the 2023 Dior Mitzah campaign.
Furthermore, her upcoming fifth studio album, 'SUPER NOVAA,' set to release in October, will include the original version of "Novaacation," which is a contemporary, urban, and deeply entrancing Indie Pop song.

In both variations, Novaa's vocals harmonize seamlessly with those of Lie Ning, creating a perfect blend of expression and rhythm. Without a doubt, this seductive quality of "Novaacation" will catch your attention straight away.
Evidently, Solomun transforms the beats by quadrupling, breaking, and redoubling them, and therefore reinventing something fresh. Also, the remix incorporates elements of Electronica and Techno, resulting in a multi-layered composition where percussion assumes a central role.
Well, here you have another outstanding production by creative people that merits repeated listening.
CONNECT WITH NOVAA NOW!
A Sick Techno Banger! "Diamonds On My Mind" By Eli Brown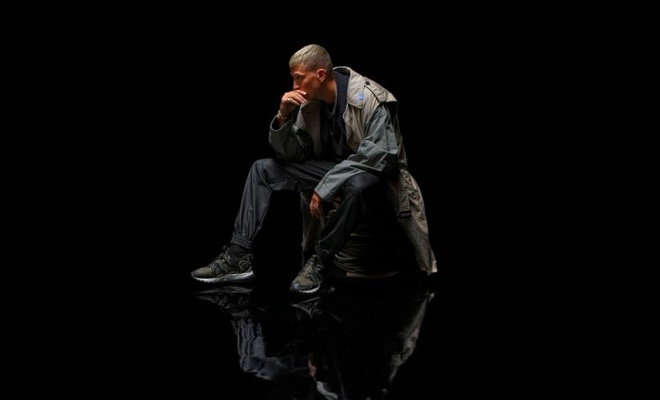 In today's sea of underground music, Eli Brown surprises everyone with "Diamonds On My Mind," a sick Techno banger that really stands out. This is his third single this year, and he's on fire right now even on TikTok!
Interestingly, his ravey tracks got some spotlight during Calvin Harris' main gigs at Coachella. Besides that, DJs like John Summit and Dom Dolla have been testing "Diamonds On My Mind" on their DJ sets too, pulling you into an energetic euphoria of powerful sounds, sexy vocals, and a minimalist beat.
What's more, the lyrics remind you to work hard and play hard, making it a perfect tune to wrap up the last days of summer.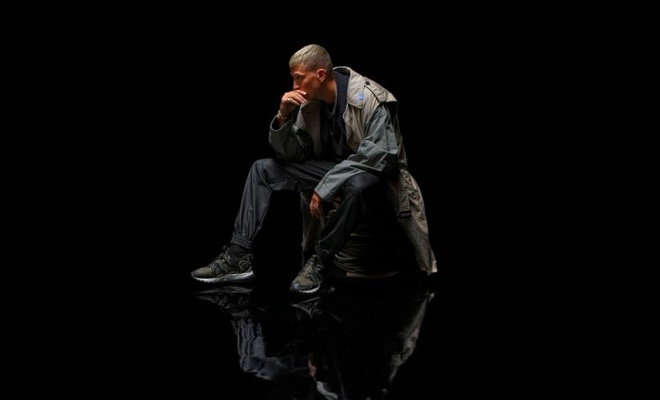 No doubt, when I talk about the sound of a sick Techno banger on "Diamonds On My Mind," I'm referring to its pulsating beats and deep basslines that reverberate through your body. Obviously, this feels like a relentless rhythm that keeps you moving on the dancefloor.
On a side note, Eli Brown had a super successful tour in the UK, rocked the stages at EDC Las Vegas and Toronto Veld Music Festival, and guess what? He's heading to LA this November for his biggest solo show ever.
CONNECT WITH ELI BROWN NOW!
Sam WOLFE Unveils The 'Machine Driven' EP Via 1605

Earmarked for success as one of the top rising Techno talents in the industry, Sam WOLFE is proud to present his 'Machine Driven' EP. Out this week on Umek's 1605 imprint, the dual offering is the newest addition to Sam WOLFE's growing arsenal of dancefloor destroyers.
"Machine Driven and Hold On are 2 festival ready bombs for the summer. Both have their own unique vibe. Machine Driven's deeper meaning tells a story about how we are doomed to have .ai making better music than us. It's only a matter of time, so I wanted to pump out a hopeful melody with a nasty drop. A combination made for a huge stage & sound system.
For Hold On I linked with Atlanta Native and my good friend Turquoise Music to make a futuristic, house-infused record. It's got a nice soulful vibe, featuring the best parts of Turquoise mixed in with my Sam WOLFE bite. I wanted to demonstrate my range with this tune and try something different." — Sam WOLFE
As stated by the man himself, the 'Machine Driven' EP is as advertised: a formidable pair of Techno mastery, ready to detonate on festival stages and dancefloors around the world. The timing couldn't be better as Sam WOLFE prepares for a run of tour dates across India, the Middle East, and Europe, further solidifying his status as a bonafide, emerging global talent in Techno.
There are no tricks and gimmicks with Sam WOLFE; what you hear is what you get. Explosive energy, refined into meticulous sound design and paired with an animated stage presence and refreshing enthusiasm that many of his genre peers seem to lack. There's an underlying confidence with Sam WOLFE that stems from his concrete understanding of who he is and his artistic mission: to infuse his passion into creating something different, encourage his fans/listeners to pursue their dreams and create new core memories for them via his performances. The 'Machine Driven' EP is the next step in accomplishing that goal.
Atlanta-based Sam WOLFE is one the hardest-hitting Techno artists on the scene, with his ability to merge dark, aggressive, and melodic sounds into every track. Since Sam's debut in 2020, he has reached #1 on Beatport overall releases and received support from genre legends, like Adam Beyer, Armin Van Buuren, Tiesto, Nicole Moudaber, T78, Oliver Heldens, Nora en Pure Claude Von Stroke, and many more.
Throughout 2021 he released chart-topping music on labels like T-Minus, Phobiq, Senso Sounds, Purified Records, and UMEK's 1605. Headlining over 32 plus cities across North America and Europe, while sharing the stage with the likes of Deborah De Luca, Layton Giordani, Boris Brejcha, Hi-Lo, Space 92, and more.
Heading into 2023, Sam is set up with huge releases, playing shows, and festivals like Exchange LA, CRSSD, Freaky Deaky, and more. Sam continues to solidify his status as the hottest up-and-comer in the techno scene.
CONNECT WITH SAM WOLFE NOW!