JES Has Debuted ThingLink's Interactive Video "Two Souls"
Bands and video producers can now use ThingLink to add music discovery, movie rentals, stores and call to action to the surface of any Facebook, YouTube or Brightcove video.
ThingLink offers over 70 unique rich media tags that let viewers browse information from 3rd party websites directly from images and videos. ThingLink's new iTunes rich media tag includes full album listings and options to preview and buy songs.
JES said, "ThingLink's new iTunes product tag provides a new sense of discovery within music. My fans have a unique opportunity to explore, sample and download additional songs in my full catalogue all without leaving the current music video or behind-the-scenes video they are enjoying at the moment. I'm thrilled to be a part of this ever growing world of discovery that interactive content is providing."
"As visual media has become our window to the Internet, ThingLink helps artists to deepen their storytelling and drive conversion with tasteful interactive storefronts and discovery options that engage fans," added founder and CEO Ulla Engeström.
ThingLink interactive videos contain clickable rich media tags with several types of call to action options: storefronts, video play, email collection, and surveys. Rich media tags appear for viewers during play giving an option to explore the embedded content while pausing the video in the background.Interactive elements in video multiply viewer engagement, including time spent and click through rates.
Annotating a video with web links is easy. Simply copy and paste links into ThingLink's editor. ThingLink automatically transforms and displays the web link as a rich media tag. ThingLink also offers tools to customize rich media tags with branding, icons, images,  and several font types and colors.
ThingLink interactive videos are embeddable in web pages and deliver new, real-time performance metrics from across the web, including video views, tag displays, clicks and actions, time on video, and more.
For the "Two Souls" music video JES was inspired by her own fan's creativity online and made a "fan style" music video. "I wanted to make something that encapsulated the energy of life and the connections between people. It was also important to tell the story using people other than myself so that the video would have more of group feeling, " added JES.
Climbing from a sincere whisper to a euphoric scream "Two Souls" carries you on an unforgettable journey to everywhere that matters most. Soothing breakdowns perfectly compliment JES' angelic vocal performance and grow through generous layers of uplifting synths into a massive melodic downpour. "Two Souls" will cross divides and rebuild bridges. This is the anthem for the estranged that will help them find their way home.
Calvin Harris And Ellie Goulding Revamp The Trance Music Genre!
Calvin Harris and Ellie Goulding are on a mission to revamp the Trance music genre. With the release of their latest single "Miracle" and its fantastic music video, the two have once again proven their ability to produce chart-topping hits.
The Trance music genre is known for its mesmerizing and repetitive rhythm, usually paired with dreamy and inspiring tunes. As a matter of fact, "Miracle" is reminiscent of the time when this style became widely popular in Europe during the early 2000s.
In addition, the visuals feature Goulding wearing a crown as dancers and festival-ready lasers surround her, all while she delivers powerful high notes. Most importantly, this anthem has received positive feedback from fans since its premiere.
On a side note, "Miracle" is the third iteration of the Calvin Harris-Ellie Goulding collaborations, following the release of their smash jams, "I Need Your Love" in 2013 and "Outside" in 2014.
Without further ado, I believe that their creativity and synergy are what set them apart in this fresh exploration. So, if you're already excited for more, that's just the result of experiencing such a high-quality composition.
CONNECT WITH CALVIN HARRIS NOW!
Vini Vici & Ghost Rider Join Forces For "Easy Ride" Ft. Wylde

Returning with yet another masterpiece of a track, Vini Vici have teamed up with fellow Israeli DJ/producer Ghost Rider, for the release of "Easy Ride." Implementing their signature sound(s) to the utmost perfection, a collision between Progressive Trance and Psytrance is evident throughout, whilst the addition of singer/songwriter Wylde on vocals helps elevate the production to a different dimension. As unique as any of their collaborations, the legendary duo ensures nothing less than the most positive of vibes with each of their endeavors, and this time is no different.
Leaving no doubt to the imagination, 'Easy Ride' offers listeners the perfect balance between a dance-floor hit, as well as a track that you can lay back and enjoy no matter the surroundings, and in turn, further showcases the undeniable musical prowess of each of these artists. Impacting the dance scene in more ways than none, Ghost Rider is well and truly on the rise, and with collaborations of such nature, it comes to no surprise that his music is supported by some of the biggest names within our community. A true gem of a track, Vini Vici have once again left us all in awe, with the duo also stating the following on 'Easy Ride;'
"'Easy Ride' is one of the coolest tracks we have worked on lately. It has this unique balance between a dance floor hit and an easy going song you can listen to in your car or at home. We enjoyed working with our friend and a talented producer – Ghost Rider and of course, the vocals by Wylde makes an amazing imprint on this song. Good Vibes are strong with this one." — Vini Vici
Destined for nothing less than the very top of the charts, 'Easy Ride' is the epitome of a track that will have anyone begging for more. As eclectic as any of their previous releases, Vini Vici guarantee success on the most constant of levels, whilst at the same time, the addition of Ghost Rider and Wylde, help further ensure the most thrilling of end products.
CONNECT WITH VINI VICI NOW!
Trance Version Of Cyndi Lauper's "Time After Time" — WATCH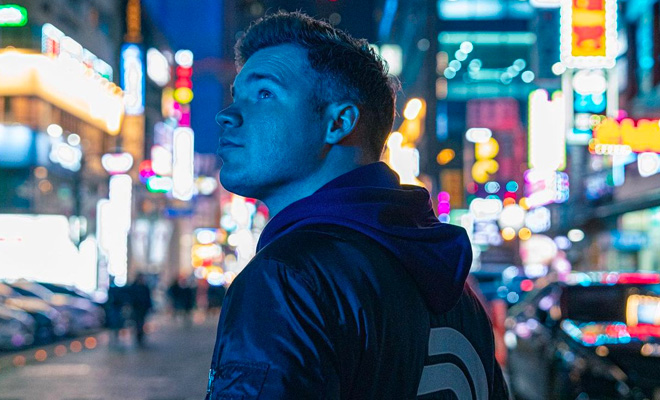 Dash Berlin, Dubvision, and Emma Hewitt want to close 2022 with a flourish. These talents join forces to produce a brilliant cover of Cyndi Lauper's "Time After Time." Not to mention, the music video is a must-watch for Trance fans.
They just finished shooting the visuals last month in South Korea and the results speak for themselves. From the neon lights to the skyscrapers and busy streets, you can tell the atmosphere is on point.
Get lost in the sound and the hypnotic nuances of this fresh rendition of the '80s classic we all love. Magically, it starts slow but the rhythm gets intense and steady until the end.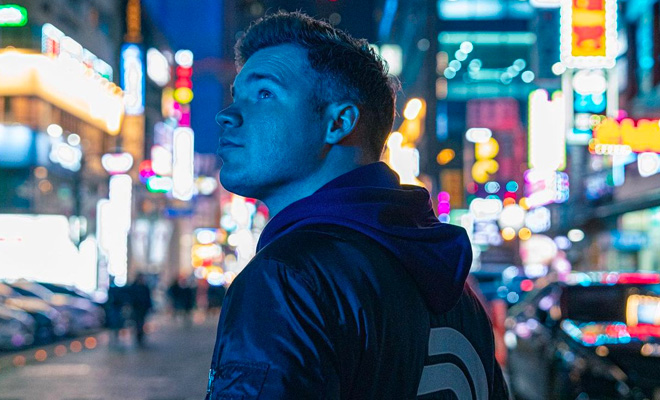 Furthermore, the bittersweet and deep lyrics stay almost intact. In my opinion, this Trance version is shaped by a unique vocal presence but also by the contagious chord progression.
Letting go of a relationship, that is meaningless or makes you feel confused could be some form of teaching that leaves the whole composition. One way or another, the new cover begs for eyes closed and arms raised to the skies every listening moment. Enjoy it!
CONNECT WITH DASH BERLIN NOW!