WATCH: Kiesza Brings To Light An 80s-Tastic Banger, "Passenger"
Warning: Kiesza's "Passenger" lyric video may affect music lovers with photosensitive epilepsy. Nonetheless, you can close your eyes and lose yourself in her exceptional 80s-tastic sound.
The 33-year-old singer lets her passionate vocals shine through some hot and intense verses. If you ask me, I could imagine this banger being played late at night while driving and poppin' your chest in and out.
It's not even an exaggeration to say, you can listen to "Passenger" on repeat for hours.
As a matter of fact, the song has surpassed 24K streams on Spotify in a short period of time.
Such a wonderful jam will be featured on the Canadian artist's upcoming NFT album. Lately, she has been learning 3D sculpting in order to delve deep into the new technology which is getting popular among singers and producers these days.
"Passenger" stands out thanks to its energized melodies as she's already making her fanbase go from mild to wild in mere seconds.
Obviously, it's a worthy addition to her slamming discography. "Love Me With Your Lie" is another great track everyone can call a hit in my opinion.
Without further ado, there are extraordinary talents you want to keep an eye on in 2022. Kiesza is for sure one of them.
CONNECT WITH KIESZA NOW!
Uncover Mari Dangerfield's Sound And Storytelling In "Ruins"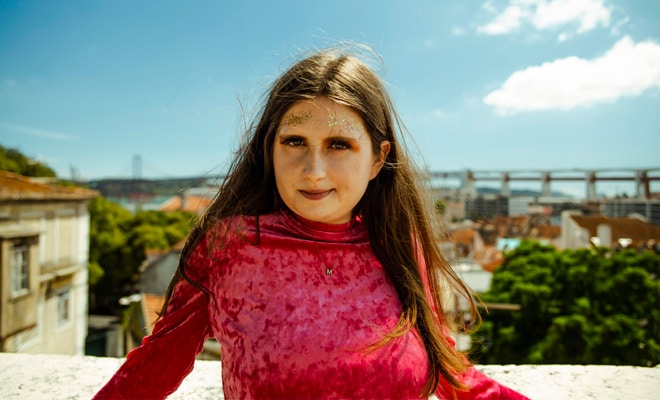 Watch the music video of Mari Dangerfield's second single "Ruins" right away! It's taken from her upcoming EP called 'Eco-Fever' and will drop on June 25th.
"Ruins" is such a great song that forges a genuine connection. Indeed, it's all about heartbreak and how relationships can be fragile, just like our planet's situation with climate change.
Definitely, Mari Dangerfield's originality and artistic vision shine through in this tune, with beautiful harmonies, catchy hooks, and epic arrangements that will keep you hooked.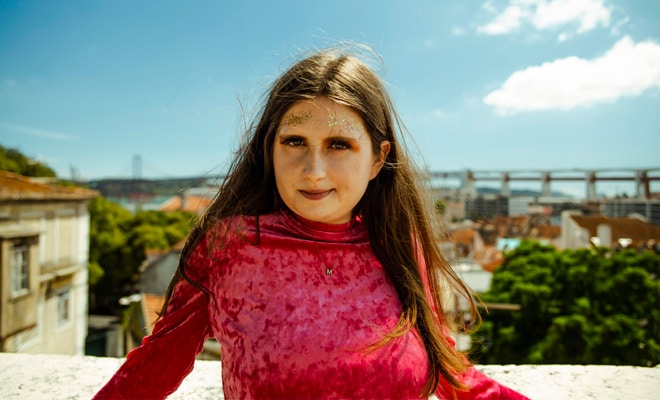 The visuals perfectly match the story of this composition, drawing you into Mari Dangerfield's intimate world.
On a side note, she even got some help from her boyfriend during the filming, making it more special. As a result, you can tell Mari is gaining recognition and solidifying her presence in the music industry thanks to her one-of-a-kind Alt-Pop/Electro-Pop sound.
And, of course, her storytelling skills allow everyone to connect with the artist on a personal level. Lastly, I genuinely hope it resonates with you as much as it did with me.
Without further ado, I would dare to say Mari Dangerfield is a talented woman on the rise.
CONNECT WITH MARI DANGERFIELD NOW!
Video Premiere: Kylie Minogue – Padam Padam
Guess who's back? Kylie Minogue just dropped her hot new single "Padam Padam" today, along with its awesome video. The clip was shot in LA by the talented director Sophie Muller.
Best of all, it's the first release from Kylie's upcoming 16th studio album called 'Tension,' which is set to come out in September. With its vibrant Electro-Pop beats produced by Lostboy, this catchy gem is sure to get everyone dancing during summer.
Certainly, "Padam Padam" is a heartbeat-inspired song that has got everyone buzzing and sharing their wild reactions.
On the other hand, in the visuals, you will see the Australian singer and her crew of backup dancers killing it in various locations like a diner, motel room, and even what seems like a freaking junkyard. It's pretty crazy, so make sure you don't miss it!
CONNECT WITH KYLIE MINOGUE NOW!
From Demo To Discovery… Pet Shop Boys Drop "The Lost Room"
The Pet Shop Boys just dropped the music video for their newest Electro-Pop single "The Lost Room." Best of all, it's part of their recent 5-track EP 'Lost,' which features unreleased demos from their old album 'Super.'
What's more, the duo used footage from the 1966 film 'Young Törless' to represent the narrative behind "The Lost Room." According to Neil Tennant, the cuts on the EP all have a cohesive electronic sound and some of them even feel relevant to the current world situation.
If I'm not mistaken, the concept of this new material refers to a larger, philosophical, or political point where the world sometimes feels directionless.

In addition to the EP release, the Pet Shop Boys announced a massive box set called 'SMASH – The Singles 1985-2020'. It's a comprehensive collection of their greatest hits spanning over 35 years, available in various formats.
Neil Tennant and Chris Lowe, the geniuses behind Pet Shop Boys, mentioned that this box set is a way for them to reflect on their incredible career as they embark on a new album and gear up for their upcoming 'Dreamworld' Greatest Hits Tour.
CONNECT WITH PET SHOP BOYS NOW!