Lokus & The Chef Present Their Debut EP, The Adventures Of Lokus & The Chef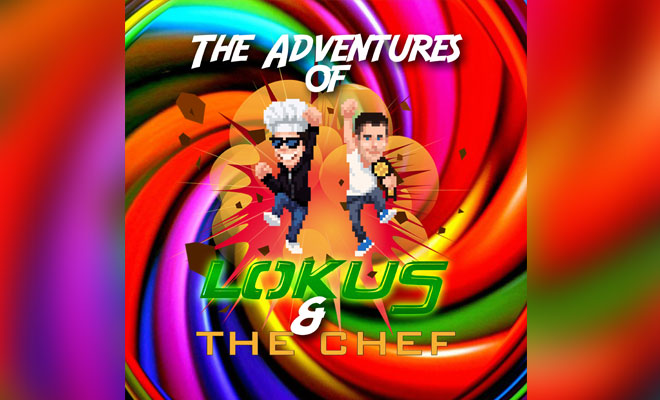 Lokus & The Chef join forces for their debut EP – 'The Adventures Of Lokus & The Chef'.  These artists have an interesting music background that in one way or another allowed them to create their own music style. Lokus is a rapper with a wide experience in terms of music. He has been part of different prestigious Hip-Hop groups, where he developed his talent. On the other hand, DJ Swedish Chef, previously known as T-Dub stands out for his ability to produce electronic dance music (Dubstep, Trap, Electro) and has gained considerable popularity for his dancefloor bangers. After reading this short intro of both artists, I'm sure you might have a clear idea now of how great is their new project…
Check out my track-by-track review below and enjoy the music!
1 – Bass Bangin' Beats Nowadays, most opening tracks are quick and short. However, this one is unique, catchy, and was probably made to keep you attentive on the next songs…
2 – Knock 'Em Dead I'm addicted to the Dubstep wobble bass sound on this track. I like how Lokus goes with the flow very clear along with a fast paced beat. This is pretty impressive, and my favorite one!
3 – Interlude Let's take a break with a 32-second version of "Knock 'Em Dead" before listening to the fourth track.
 4 – Monster Party The song starts with a dark instrumental and continues with a horror-themed Hip-Hop groove. They add the distinctiveness that enriches them as a duo. I think there's a lot of originality here.
5 – Dark Soul Marks the fifth track and it brings you on a ride with fast rapping and interesting electronic beats. This tune discusses inner suffering in first-person perspective.
6 – Party! Party! Party! Here's an upbeat track that makes DJ Swedish Chef shine with an incredible EDM rhythm pattern. This song should be enough to keep you moving through the bedroom or at the club.
7 – Holla At Me Another great song with more commercial potential than some of the other tracks. I think it could become their next single if they decide to make a longer version of it. This tune serves as the outro on this EP. It has a very danceable and cool sound in my opinion.
CONNECT WITH LOKUS & THE CHEF NOW!
Facebook
Twitter
YouTube
SoundCloud