Marco Cavax & New Trio Oh! Wow Team Up For Groovy Garage-Inspired Song

Italian DJ/producer Marco Cavax teamed up with recently formed artist trio Oh! Wow for their feel-good electronica love ballad "Until I Die". Fusing Cavax's veteran production prowess and Oh! Wow's impressive instrumental and vocal skills, "Until I Die" is a genre-bending, groovy and emotive journey into the vulnerability and limitless potential of love. The track is built on UK-garage influenced basslines and twangy synths, complemented by Oh! Wow's stirring vocals. "Until I Die" is a project about and for the labor of love; Cavax and Oh! Wow began the track on one of the coldest days of the year in Stockholm, finishing it months later amid the paradise of the Italian Riviera. "Until I Die" is out now via RCA/Sony Music.
STREAM/DOWNLOAD
"It doesn't matter how confident and successful you might be – when you really love someone, you feel vulnerable, and Paul's vocals underline that with a raw, heartfelt emotion," Cavax elaborates. "Like the song says 'Every time you're near, I lose my cool, sometimes you make me feel like I'm a fool'. But nevertheless, if you believe that they are the right person, you'll pursue them because you want to be with them until you die!"
Both Marco Cavax and the trio of Oh! Wow bring essential elements of artistry to "Until I Die," combining the best of electronic production and organic vocals to the track. Through his star-studded career as a renowned DJ in the European fashion and club circuit, Marco Cavax has crafted a captivating signature sound that has roused crowds all over the globe. Although they've newly formed the trio Oh! Wow, singer/songwriter Paul Aiden, UK artist Max Billion, and Swedish producer Markus Videsate are no strangers to creating music. The trio collaborated on productions with the likes of Swedish House Mafia, Avicii and Mike Perry before officially forming and releasing music under their new name. With a catchy debut collaboration like "Until I Die," both Cavax and Oh! Wow establish themselves as artists to watch in 2019.
MORE INFO ON MARCO CAVAX
Soundcloud | Facebook | Instagram | Twitter
"Electric Dreams" By N2BLÜ Will Give You Nostalgic Vibes — LISTEN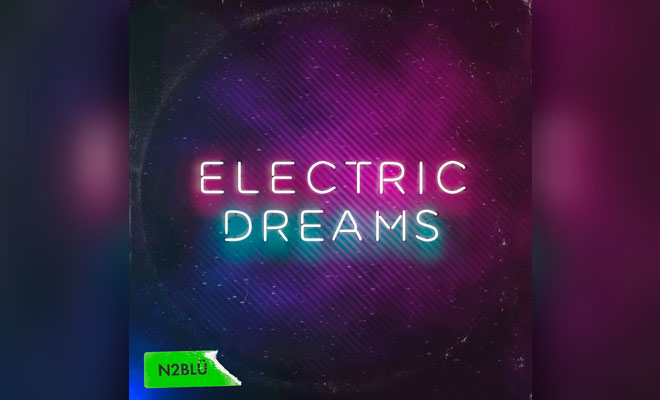 One of the things I admire so much about N2BLÜ is that they do not underestimate the importance of lyrics. Beyond the edgy Dance-Pop style, the message behind "Electric Dreams" arouse nostalgic feelings. On this occasion, Jonathan and Konstantin invite you to remember the traditional dating methods of the past decades. Somehow, the song is also criticizing love and courtship in today's digital world. Of course, old-fashioned romance is a matter of the past, then it is understandable that not everyone is ready for modern dating. Putting aside the questionable lack of connection to reality, this nice tune with emotional narrative can help listeners to connect with themselves. Check this out!
CONNECT WITH N2BLÜ NOW!
---
Lyrics
In a world of all things digital
How do you find something real?
That spark of something magical
That makes you feel
It was love at first sight, how it happened one night
And it was more than it seemed
It'll happen someday
If you can find your way
Through these electric dreams
Electric Dreams
Through these electric dreams
Electric Dreams
Through these electric dreams
Electric Dreams
Electric Dreams
It all just seems so complicated
Yet so natural for some
Comparisons just leave you frustrated
Thinking where's my someone?
Love to the moon and back, with its own soundtrack
To the perfect romantic scene
It'll happen my friend
If you can find the end
Through these electric dreams
Electric Dreams
Through these electric dreams
Electric Dreams
Through these electric dreams
Electric Dreams
Electric Dreams
Electric Dreams
Only you can write your story
And choose your destiny
Only you can own your glory
And shape your reality
Only you can write your story
And choose your destiny
Only you can own your glory
And shape your reality
Through these electric dreams
Electric Dreams
Through these electric dreams
Electric Dreams
Oh Electric, Electric Dreams
Electric Dreams
Through these electric dreams
Electric Dreams
Electric Dreams
Through these electric dreams
Electric Dreams