Marcus James Touches On A Sensitive Subject With Powerful, Emotive New Tune "Move On"

Marcus James has a knack for creating meaningful dance music, and his latest release "Move On" featuring XYSM is a poignant and masterful exhibition of his signature sound. The track's theme is the often-stigmatized subject of mental health, bringing to light the depths of loneliness, anxiety, depression and their coping mechanisms in a scenario that is all too familiar for many of his listeners. With XYSM's signature vocals intermingled with melodic instrumentals and a gently undulating bassline, James takes the track to a deeper level by including personal phone recordings from his own life. "Move On" sends a straight-forward story and message to all those listening: that vulnerability about these feelings is not a topic that should be stigmatized, and that there is light at the end of the tunnel. Marcus James and XYSM previously teamed up on "Ghosts" and "Let Go," and "Move On" follows James's last release "Over U" with RYYZN.
STREAM/DOWNLOAD
"I'm always trying to create a more cohesive world around my music. One of the ways I've been doing that is sampling pieces from older tracks of mine and sneaking them into my new songs. Some of the chopped up vocals you hear are actually made from another song of mine in which the singer happened to use the words' Move On.' They were sung with a totally different timbre, so I had to change the rhythm and pitch to draw it together in an engaging way." – Marcus James
Marcus James is breaking down previously uncrossed barriers between the realms of pop-punk, emo and electronic dance music with his unique signature sound. Dubbing it "emo house," James's style is an eclectic fusion of the genres that results in radio-friendly and yet tasteful productions. In 2018 he began to build a following for his hybrid music genre, one that eventually grew into millions of streams and thousands of new followers every week. After signing with the Physical Presents last fall, James joins the likes of Felix Cartal, Prince Paris, Bobby Love and more on the label. Keep an eye out for more emo house you can sing to in the shower coming very soon from Marcus James!
CONNECT WITH MARCUS JAMES NOW!
"Electric Dreams" By N2BLÜ Will Give You Nostalgic Vibes — LISTEN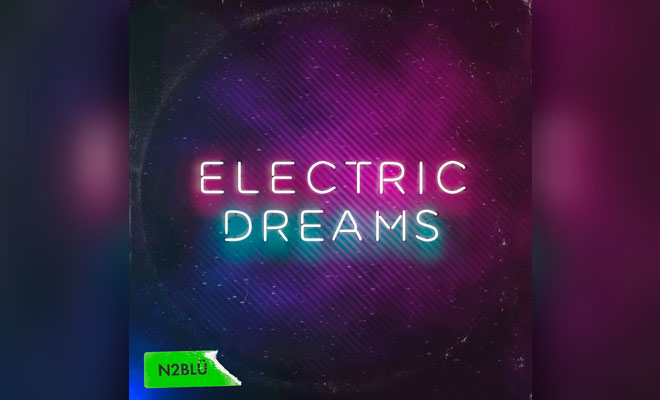 One of the things I admire so much about N2BLÜ is that they do not underestimate the importance of lyrics. Beyond the edgy Dance-Pop style, the message behind "Electric Dreams" arouse nostalgic feelings. On this occasion, Jonathan and Konstantin invite you to remember the traditional dating methods of the past decades. Somehow, the song is also criticizing love and courtship in today's digital world. Of course, old-fashioned romance is a matter of the past, then it is understandable that not everyone is ready for modern dating. Putting aside the questionable lack of connection to reality, this nice tune with emotional narrative can help listeners to connect with themselves. Check this out!
CONNECT WITH N2BLÜ NOW!
---
Lyrics
In a world of all things digital
How do you find something real?
That spark of something magical
That makes you feel
It was love at first sight, how it happened one night
And it was more than it seemed
It'll happen someday
If you can find your way
Through these electric dreams
Electric Dreams
Through these electric dreams
Electric Dreams
Through these electric dreams
Electric Dreams
Electric Dreams
It all just seems so complicated
Yet so natural for some
Comparisons just leave you frustrated
Thinking where's my someone?
Love to the moon and back, with its own soundtrack
To the perfect romantic scene
It'll happen my friend
If you can find the end
Through these electric dreams
Electric Dreams
Through these electric dreams
Electric Dreams
Through these electric dreams
Electric Dreams
Electric Dreams
Electric Dreams
Only you can write your story
And choose your destiny
Only you can own your glory
And shape your reality
Only you can write your story
And choose your destiny
Only you can own your glory
And shape your reality
Through these electric dreams
Electric Dreams
Through these electric dreams
Electric Dreams
Oh Electric, Electric Dreams
Electric Dreams
Through these electric dreams
Electric Dreams
Electric Dreams
Through these electric dreams
Electric Dreams