New Rock Music You Need To Hear Now By Azure Sky

New Rock music alert! Azure Sky delivers a fresh take on the classic sound of Rock and Roll. Meet Brennan Walden, the mastermind behind this artistic solo project. What's more, I would dare to say loyal fans of The Beatles and the Byrds will fall in love with his debut album, 'The End Of A Decade'. On top of that, you can relive the magic of the 60s, through the twelve acoustic guitar songs.
Forget about aggressive heavy drums and tough riffs, here the soft rockish flavor rules! In particular, his chill-induced vocals give life to varied ballads. Therefore, it's pretty hard to pick a favorite since all of them are simply great. If hot cocoa always calmed my nerves, then, I'm sure this contemporary record produces the same effects too. Do yourself a favor and add it to your quarantine discoveries right away.
CONNECT WITH AZURE SKY NOW!
Get Into The Shoegaze Pop World Of The Migraine Aura With This Debut EP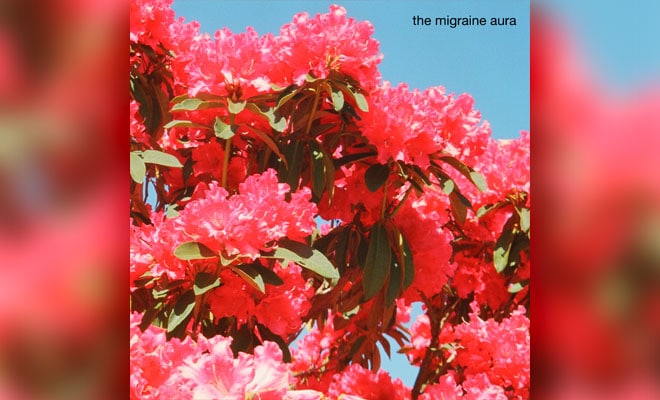 Hailing from Tacoma, WA, AJ Dudick has a very interesting artistic project called The Migraine Aura. Growing up as a music lover, he became obsessed with Rock, Punk, Metal, and his favorite hobby of playing the guitar became his passion. Interestingly enough, the present-day pandemic motivated him to write and record his debut EP. This ear-pleasing material features the collaboration of five trained vocalists for each track.
You can discover his Shoegaze Pop world (Gloom-Pop style) with high-quality cuts produced by the artist himself. Most of these tunes are 100% radio-friendly, plus, the raw vibrant energy truly gives you goosebumps. In terms of versatility, you'll enjoy strident, blistering guitar chords, different tones, and lyrics that push an attractive narrative about relatable things. Believe it or not, it took him just 4 months to complete this album. Furthermore, listeners will feel a strong The Smiths, The Cure, and New Order influence throughout. Seriously, there's a classic vibe to it as well. Above all, I highly recommend you support this project especially because The Migraine Aura is donating a good portion of his earnings from this new EP to the American Civil Liberties Union. Learn more on his website.
CONNECT WITH THE MIGRAINE AURA NOW!