The Next Big Name In Manchester's Electronic Music Scene, Echo-Eclipse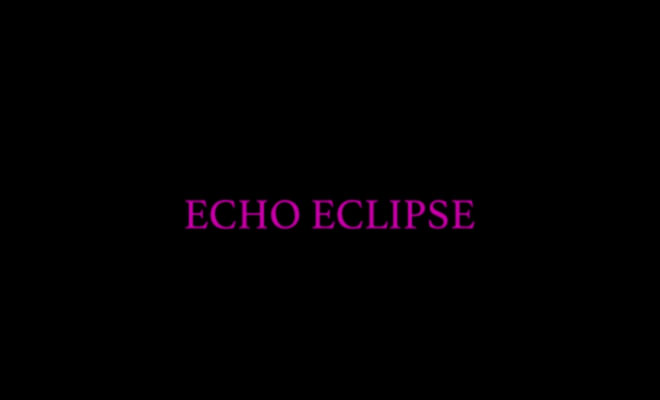 Meet Echo-Eclipse, he could easily become the next big name in Manchester's electronic music scene. Taking sonic elements from the 80s, retro and futuristic synth lines make his new single shine like gold. I'm talking about, "Rogue Simulation", which will be included in his upcoming 5th album. This style is definitely making a comeback in the 21st century.
On the other hand, use your imagination with the help of the visuals below, and you'll feel like driving late at night across a whole new dimension. As the engines roar, it'll be cool to think about how neon lights surround you within the vehicle. At just 23-years-old, the versatile, creative, and dynamic producer has released a total of 5 records. And most of them recorded in his bedroom. Believe it or not, he's completely self-taught and his biggest dream is to collaborate musically with The Weeknd. Get more updates and news on his socials.
CONNECT WITH ECHO-ECLIPSE NOW!
Meet The Original White Devil & His Controversial Remix Here!

Hailing from Denver, Colorado, White Devil is synonymous with originality and rebellion. As a matter of fact, the producer experiments with Rap, Hip-Hop, Metal, and Electronica, while giving his tracks a sense of controversy. Without a doubt, he is aware of social injustice in all forms. So, naturally, he feels the need to express his discontent through music as a protest against violence.
Recent events of police brutality and abuse of authority in America led him to remix Snap!'s '90s hit "The Power". Entitled as "BLS (It's Gettin' Kinda Heavy)", the final outcome is literally pure fire. There's something dope about its complex drum pattern accompanied by non-stop aggressive energy. If you're hooked into dark Electronica artists such as The Crystal Method or The Prodigy then you must keep an eye on White Devil's upcoming cuts.
On a side note, he's currently working on special tunes for his second album, 'Year of the Tyrant', which will revolve around transcendental topics of 2020, including the coronavirus pandemic, politics, etc. In other words, he'll make sure his artistic vision is a huge wake-up call in the conscience. Sure enough, you can expect more from his signature sound, which relies heavily on sampling 'gangsta rap' classics, cult horror movies, and current news. 
CONNECT WITH WHITE DEVIL NOW!