The Next Big Name In Manchester's Electronic Music Scene, Echo-Eclipse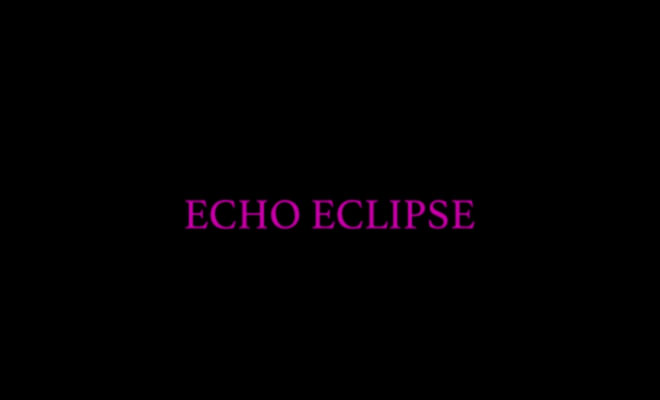 Meet Echo-Eclipse, he could easily become the next big name in Manchester's electronic music scene. Taking sonic elements from the 80s, retro and futuristic synth lines make his new single shine like gold. I'm talking about, "Rogue Simulation", which will be included in his upcoming 5th album. This style is definitely making a comeback in the 21st century.
On the other hand, use your imagination with the help of the visuals below, and you'll feel like driving late at night across a whole new dimension. As the engines roar, it'll be cool to think about how neon lights surround you within the vehicle. At just 23-years-old, the versatile, creative, and dynamic producer has released a total of 5 records. And most of them recorded in his bedroom. Believe it or not, he's completely self-taught and his biggest dream is to collaborate musically with The Weeknd. Get more updates and news on his socials.
CONNECT WITH ECHO-ECLIPSE NOW!
Is The Death Of Kraftwerk's Florian Schneider Possibly Linked To COVID-19?

COVID-19 is especially difficult for patients undergoing cancer treatments as it weakens the immune system. However, nobody has determined if Kraftwerk's Florian Schneider cause of death is possibly linked to Coronavirus. So far, his label Sony Music and his best friend, Ralf Hütter have stated that Florian passed away from cancer just a few days after his birthday. (Source: CNN International)
Patients with cancer and their families might feel worried about the virus, as the disease and its treatment can lower the body's ability to fight infections. In this case, doctors suggest shielding as the best measure to reduce risks. In short, this means that you stay home and avoid face-to-face contact for at least 12 weeks.

On a side note, Florian Schneider can be considered one of the founding fathers of Electronica. Somehow, he also influenced what we know today as Techno. He was literally an authentic genius, who gained international recognition for his futuristic music. A visionary talent that loved to experiment with robotic-esque vocals, minimal beats, and a variety of synths.
I really admire his musical legacy, and I hope we can see pioneer artists like himself in this new era. Believe it or not, he still has a huge fanbase, that even a man in Florida changed his name to Kraftwerk back in 2016. My favorite track is "Radioactivity", who was originally written for a Greenpeace's anti-nuclear campaign. Let me know in the comments below, which is your favorite track.
CONNECT WITH KRAFTWERK NOW!