Party Favor & Bipolar Sunshine Team Up For Dancefloor-Friendly Urban Track "Circle Up" & Technicolor Video

Notorious party-starter Party Favor teams up with vocalist Bipolar Sunshine for his latest booty-shaking production "Circle Up", accompanied by a technicolor music video that will send you straight to a trippy tropical oasis. "Circle Up" delivers tribal-influenced percussion and basslines coupled with some reggaeton instrumentals, making for a dancefloor-friendly track that – per the music video – comes with its own set of ready-made moves. Through combining multiple genres into a forward-thinking sound that doesn't fall short on the fun factor, Party Favor continues to blaze a bold new path in electronic music. The track rounds out a very successful 2018 for Party Favor, with highlights including a massive performance at Coachella where he brought out Jamie Foxx, Tyga and Rich The Kid, a wild set at Hard summer, and an overflowing tent at Life Is Beautiful. He is preparing to begin his new residencies at some of the world's most prominent venues – Hakkasan Las Vegas, E11EVEN Miami and Premiere Nightclub in Atlantic City, so look to hear "Circle Up" on heavy rotation as the weather cools down and the clubs heat up.
STREAM/DOWNLOAD
Party Favor boasts one of the most diverse and accomplished resumes in the industry as an DJ, producer and boundary-pushing artist. His music has helped the festival trap and twerk scenes rise to unforseen popularity in dance music, and frequently blurs the boundaries between electronic, rap, reggae, and many other genres. Party Favor has a heavy rotation of hit originals, such as "Bap U," "Caskets," "Give It To Me Twice," "In My Head" and his recent "MDR," which have lead to his impressive 135 million plays on Spotify and Soundcloud. Additionally, he's worked as a producer for some of the biggest names in the industry, such as Lil Jon's "Alive," which featured 2 Chainz and Offset from Migos, and ASAP Ferg's "Eulogy" from the Madden 2018 video game. The collaboration with Bipolar Sunshine marks the coming together of two forces to be reckoned with in electronic crossover music. Bipolar Sunshine is known for his work with DJ Snake on "The Middle," Gryffin's "Whole Heart" and recently San Holo's "brighter days." Stay tuned for more new music in 2019 from these rising stars.
MORE INFO ON PARTY FAVOR/BIPOLAR SUNSHINE
Party Favor: Soundcloud | Facebook | Instagram | Twitter 
Bipolar Sunshine: Soundcloud | Facebook | Instagram | Twitter
"Electric Dreams" By N2BLÜ Will Give You Nostalgic Vibes — LISTEN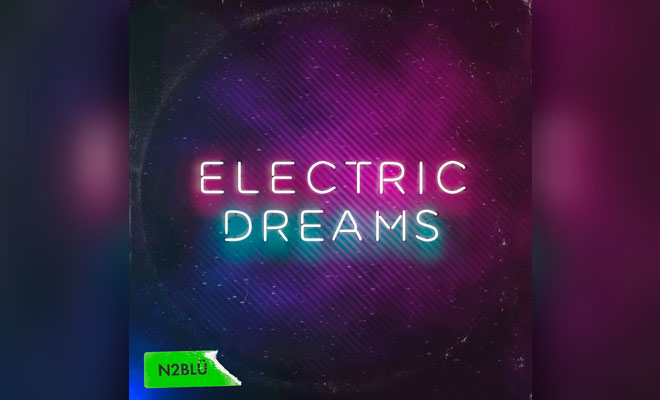 One of the things I admire so much about N2BLÜ is that they do not underestimate the importance of lyrics. Beyond the edgy Dance-Pop style, the message behind "Electric Dreams" arouse nostalgic feelings. On this occasion, Jonathan and Konstantin invite you to remember the traditional dating methods of the past decades. Somehow, the song is also criticizing love and courtship in today's digital world. Of course, old-fashioned romance is a matter of the past, then it is understandable that not everyone is ready for modern dating. Putting aside the questionable lack of connection to reality, this nice tune with emotional narrative can help listeners to connect with themselves. Check this out!
CONNECT WITH N2BLÜ NOW!
---
Lyrics
In a world of all things digital
How do you find something real?
That spark of something magical
That makes you feel
It was love at first sight, how it happened one night
And it was more than it seemed
It'll happen someday
If you can find your way
Through these electric dreams
Electric Dreams
Through these electric dreams
Electric Dreams
Through these electric dreams
Electric Dreams
Electric Dreams
It all just seems so complicated
Yet so natural for some
Comparisons just leave you frustrated
Thinking where's my someone?
Love to the moon and back, with its own soundtrack
To the perfect romantic scene
It'll happen my friend
If you can find the end
Through these electric dreams
Electric Dreams
Through these electric dreams
Electric Dreams
Through these electric dreams
Electric Dreams
Electric Dreams
Electric Dreams
Only you can write your story
And choose your destiny
Only you can own your glory
And shape your reality
Only you can write your story
And choose your destiny
Only you can own your glory
And shape your reality
Through these electric dreams
Electric Dreams
Through these electric dreams
Electric Dreams
Oh Electric, Electric Dreams
Electric Dreams
Through these electric dreams
Electric Dreams
Electric Dreams
Through these electric dreams
Electric Dreams