Plastik Funk Makes You Reminisce On Their Remix Of "Those Were The Days" By StadiumX & Marc Scibilia

A moment can last forever, if only in your memory. With one listen to Plastik Funk's new remix of Stadium X's "Those Were The Days," you'll be transported back to the times spent sneaking out of your parents' house, getting drunk for the first time on cheap liquor, and raving under the bright lights and throbbing bass of your first festival. Featuring Marc Scibilia's crystalline, emotive vocals and given a melodic and groove-worthy remix from Plastik Funk, "Those Were the Days" is the type of track you'll shed a tear to when being moved at the festival stage and dance to with your closest friends at the club. "I felt so honored when BMG asked us to remix this Stadium X record," says Rafael. "The vocal is just amazing and such a hit. The singer Marc Scibilia is an incredible artist and it was fun to work on this remix." Plastik Funk's feelings radiate through to the final product, so don't hesitate to hit play on this one when you're in need of good vibes.
► BUY / STREAM (CLICK HERE)
Plastik Funk behind euphoric hits like "Tight," "Love & Affection" and "Sunrise" is none other than Rafael Ximenez-Carrillo, who has made it their mission to uplift people's spirits and get them dancing through their music. Anyone who has ever seen his live sets can attest that Plastik Funk accomplishes this mission with ease; he has played at some of the world's best festivals and clubs as part of the crew on Armada Music, where many of Plastik Funk's productions have found a home. Rafael recently kicked off their #FunkYouVeryMuch Monthly Radio Show, which is brimming with the freshest in groovy, energetic tunes and a dose of personality from the artist himself. With several new releases in the queue, Plastik Funk always has something up their sleeves.
MORE INFO ON PLASTIK FUNK
Facebook | Soundcloud | Twitter | Instagram
Soul Central Announce 20 Years Of "Strings Of Life" With New Version & Label

20 years on from first dominating the Music industry with a round of era-defining anthems, Soul Central present their own label CENTRL Music – Launching with a rework of their all-time anthem "Strings Of Life."
Soul Central is most famously known for their version of "Strings Of Life" which became a worldwide anthem and one of the most prominent songs in clubland. The duo Paul Timothy and Matt Mckillop are presently celebrating 20 years at the forefront of House Music. The track originally placed Top Ten in the UK charts and received an NMC award for extensive radio plays following its release on the highly respected Defected Records. Time Out listed the song within "The 20 Best House Tracks Ever", receiving similar accolades from The Guardian, LA Weekly, DJ Mag, and Mixmag.
Soul Central's brand new take on the chart-topping classic has brought the track into the modern day, whilst maintaining the old-school essence of the original. A skill few can pull off. Strings Of Life / Un Amore Supremo pacing is a credit to the duo's experience in arranging, where every build-up creates the perfect amount of tension leading towards the euphoric piano riff that is synonymous with the heart and soul of 'House Music'.
The release has garnered support from industry players including Gorgon City, Joseph Capriati, LF System, Honey Dijon and Paco Osuna following on from their original supporters Pete Tong, Fatboy Slim, Roger Sanchez, Sonny Fodera, LP Giobbi, Annie Mac, Carl Cox, Danny Howard, Hannah Wants, Paul Oakenfold, Sam Divine and Sarah Story.

"I'm beyond excited to share our new updated versions of one of the all-time clubland classics. Over the past two decades we have constantly evolved and remained firmly focussed on creating poignant, joyful releases that actively celebrate House music and the emotional connection it evokes." — Timmy Vegas
The new version was first featured as the final track from Graeme Park's Hacienda House Party during lockdown which is estimated to have engaged over 4 million listeners following their first show across digital platforms showcasing icons ranging from Moby, Danny Tenaglia, Inner City, and David Morales.
CENTRL will play host to a string of new releases from the duo as they catapult far beyond their original House roots. With new singles with E-Man from 'It's Yours', Cevin Fisher, Inaya Day, and many more memorable names, the duo plans to take in a more electronic-focused vibe whilst aiming to supersede previous success.
"We have an incredible amount of music that we cannot wait to share. Over the last few years, we've been working to raise the bar musically and grow the brand with a whole new audience. It's great to see so much love continuing for Soul Central and our releases. Strings Of Life / Un Amore Supremo is an important part of our journey and it's amazing to see clubbers and DJ's across the world in full support. We love to connect people on dancefloors and ignite sustained memories." — Matt Mckillop

Soul Central continues to top charts, receiving a Grammy Award nomination for their collaboration with iconic vocalists Crystal Waters and Robin S. The Duo have also expanded their CENTRL Music brand to worldwide syndication, following on from their Galaxy FM Switzerland, Sweden, Ireland, and Spain show and their new residency with Select Radio – The UK's No.1 dance music station.
2023 saw the duo sign a multiple album deal with Tru Thoughts, and launch their 'Days Of Disco' brand in Ibiza recently featuring alongside Faithless, Joe Goddard (Hot Chip), and Gok Wan whilst collating a run of hot new releases being scheduled. With all of this, the act shows no sign of slowing down anytime soon.
CONNECT WITH SOUL CENTRAL NOW!
30 Years Later Nils van Zandt Brings "Move On Baby" Back To Life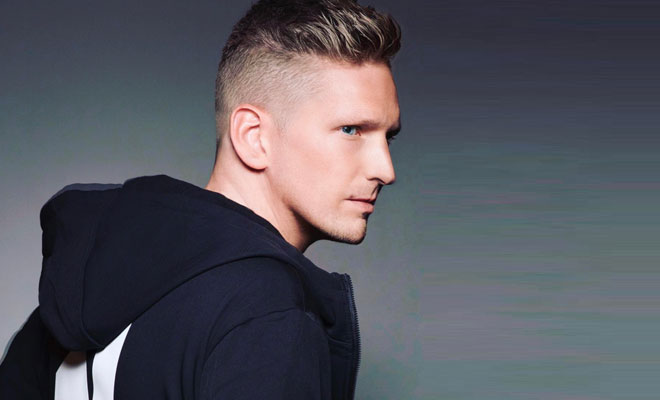 Paying homage to the legendary 90s hit, "Move On Baby" by Cappella, Nils van Zandt is unleashing his own sizzling rendition, and it's bound to set your speakers on fire!
It's been exactly 30 years since Cappella's hit took the world by storm, becoming a global sensation. Today, the Dutch producer and DJ is here to revive the magic of this iconic track, but with a House music twist that's ready to conquer your ears.
What's more, Nils van Zandt has secured the blessing of the original Eurodance artists to use the main vocals, ensuring that this new version stays true to the essence of the classic.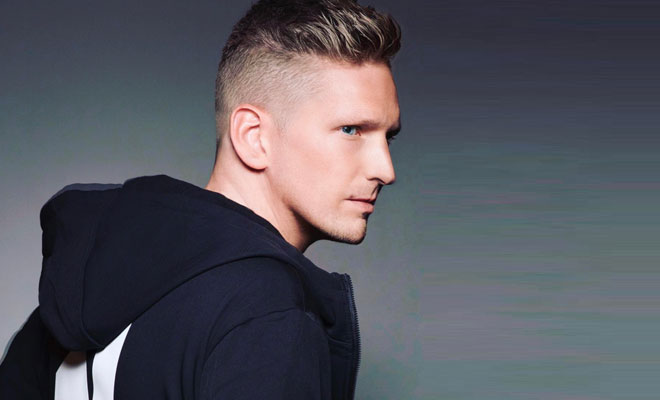 Positively, you can expect high-energy beats, infectious rhythms, and the irresistible urge to hit the dance floor. Whether you're a die-hard fan of the 90s or just a curious listener, Nils van Zandt's remake of "Move On Baby" is something that transcends generations.
Without further ado, I think it's time to play it loud! Plus, after three decades the most nostalgic ones are the happiest with this spectacular adaptation. I have absolutely no complaints.
In fact, I encourage you to spread the word among your friends.
CONNECT WITH NILS VAN ZANDT NOW!
Modern House Music: Oden & Fatzo, Camden Cox – Lady Love
In the ever-evolving landscape of modern House music, there aren't many artists who drop top-notch tracks like Oden & Fatzo do. Joining forces with the vocals of London's own singer Camden Cox on "Lady Love" was undoubtedly a wise decision.
The French trio crafts an exquisite listening experience, and in the music video, they even take on the roles of NASA astronauts. Moreover, gentle chords, playful synths, and irresistible basslines have a crucial role in their magical formula that will make you dance non-stop.
"Lady Love" arrives as the perfect anthem to accompany the balmy evenings and beachside rendezvous. But most importantly, the synergy between Camden Cox's lyricism and the trio's production prowess is a true gemstone.
Certainly, it's a collaborative effort that seamlessly melds artistic vision and technical finesse. Beyond the infectious rhythm, you can tell this is a good example of modern House music.
Boundless creativity can arise when visionary talents come together. Therefore, collaborations like this remind you of the limitless possibilities that exist within the realm of electronic music.
In particular, Oden & Fatzo are undoubtedly at the forefront of this sonic exploration, especially when it comes to bringing out their most creative side.
CONNECT WITH ODEN & FATZO NOW!