New Video Alert: Purple Disco Machine – In My Arms

Purple Disco Machine will amaze you with "In My Arms". This masterpiece features a delicious blend of Disco and Funk. Beside its dancefloor appeal, he makes the perfect club track for those searching euphoric moments. Best of all, the impressive diva-esque vocals will help you travel back to Studio 54. Likewise, I'm glad to see all the positive feedback on the music video, which was dropped last week. The animated clip below already surpasses 100K views. It's impossible not to get addicted to Purple Disco Machine's groovy melodies. If you like it, I would also recommend listening to his previous mega-hit "Emotion".
CONNECT WITH PURPLE DISCO MACHINE NOW!
A Must-See Music Video: "It Girl" By Black Queer Artist Sedric Perry
Sedric Perry's "It Girl" music video promises a blast of fun! Drawing inspiration from the 1980s aerobics craze, this black queer artist delivers comical visuals that are a must-watch!
Teaming up with NYC label Sundaee Sauce, this new track embodies the spirit of having a good time and the importance of self-assurance. Best of all, it incorporates vintage synthesizers as part of the characteristic Nu Disco sound.
Influences from artists such as Prince, Whitney Houston, and Vapor Wave are clearly evident, with an exceptional guitar riff taking the spotlight. Additionally, there are funky beats in the background that beckon you to dance along.
It seems that Sedric Perry is at that point in life where being super serious just doesn't cut it, especially when life is already throwing its curveballs. Sometimes, it's totally cool to embrace your inner goofiness and just be yourself without any apologies. Without a doubt, that's the message behind "It Girl."
At the end of the day, bold people often come up with innovative ideas, and the same goes for authentic artists who aren't afraid to express their vision and creativity.
Consequently, that sense of fulfillment and satisfaction is priceless.
CONNECT WITH SEDRIC PERRY NOW!
Debbie Gibson's Music Video Takes You Back To The Disco Era!
Debbie Gibson is back in action with her fascinating music video for "Love Don't Care," and she's taking you on a groovy journey back to the Disco era. Definitely, the funky beats and dazzling lights will never go out of style!
If her classic hit "Lost In Your Eyes" made you fall in love in the late 80s, today "Love Don't Care" will just make you want to start dancing without even thinking about it.
In addition, she's channeling some serious funky vibes that you've been seeing make a comeback lately, thanks to extraordinary singers like Kylie Minogue, Jessie Ware, and Lizzo.
The clip was directed by both Nick Spanos and Debbie herself and is a total blast from the past with all the flair of the 70s. Likewise, you'll see an eye-catching choreography employing classic dance moves with a modern twist.
In particular, the visuals feel like a tribute to big divas like Cher, Tina Charles, and Donna Summer too.
Furthermore, "Love Don't Care" is actually part of her 2021 comeback album 'The Body Remembers.' As a result, you can tell her versatility as an artist is worthy of applause.
Most importantly, her music is reaching people of all ages, from back in the day to the new generation.
CONNECT WITH DEBBIE GIBSON NOW!
Time To Groove: Ultra Naté & Les Bisous Will Brighten Your Day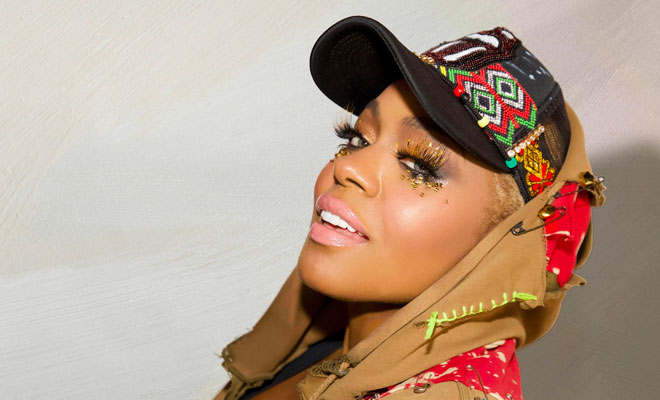 From the very first notes, "DANGEROUS (So Dare Me)" by Ultra Naté and Les Bisous wastes no time in establishing its magnetic pull on listeners. If you have some free time, brighten your day with the joyful rhythm of Disco music!
As a matter of fact, both artists are reviving The Pointer Sisters' timeless hit "Dare Me," injecting irresistibly groovy beats and sun-kissed melodies. Last year, Sean Finn and Lotus also paid tribute to the sibling singers with a funky remix of "Automatic."
Undoubtedly, "DANGEROUS (So Dare Me)" is an alternative version that exudes a sense of timeless nostalgia while offering a modern twist that is undeniably catchy as hell.
It's totally cool to keep hitting that replay button over and over again…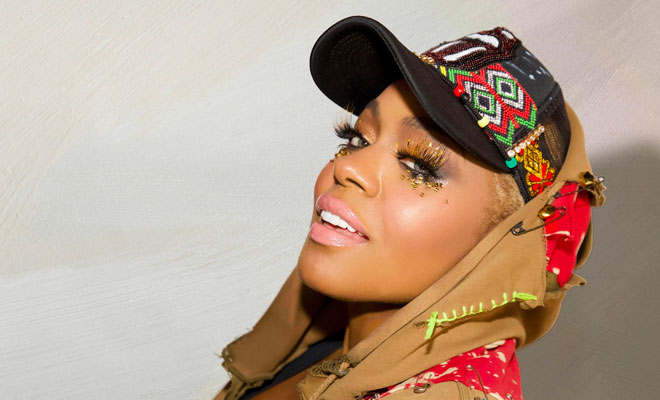 Also, it becomes evident that this collaborative effort is a true embodiment of musical synergy. The fusion of Ultra Naté's soulful vocal delivery and Les Bisous' masterful instrumentation creates an uplifting vibe that's hard to miss.
Clearly, they're offering a sonic escape that resonates with both seasoned enthusiasts and a new generation of dance music aficionados. So, free your mind from worries, as this special tune has the power to release a genuine smile.
CONNECT WITH ULTRA NATÉ NOW!