R3HAB Announces Album, Teams Up With Sigala & JP Cooper, "Runaway"
R3HAB teams up with UK sensations Sigala and JP Cooper for their collaboration "Runaway," a stunning coming-of-age saga that fuses the best of dance and pop. The song reflects each artist's signature sound, from R3HAB's dynamic and high-energy style and Sigala's radio-friendly beats to JP Cooper's soulful vocals. Opening with undulating, upbeat melodies, "Runaway" rides on a combination of muted basslines and heartfelt vocals; its powerful lyrics about taking a risk to realize a dream or happiness is something many listeners will be able to relate to. The track is the first confirmed as part of R3HAB's new studio album, which will be released this fall, and offers a sneak peek into what fans can expect from his newest body of work. "Runaway" was years in the making between these three talented artists, so read on below for more about the story behind the track:
R3HAB:
"Sigala and JP are pioneers in the UK's dance-pop scene, and I've been following their work for years. Being able to create a song together that reflects each of our signature sounds makes me extremely proud. We were in the same headspace when working on this song. There's always something in your life that requires boldness to unlock its full potential. 'Runaway' is about daring to try; I hope our fans are inspired to find that boldness within themselves."
Sigala:
"I am so happy we are releasing 'Runaway' for the world to hear. One of my favourite parts of what I do is collaborating with other writers and producers – and I was blown away by the talents of both R3HAB and JP Cooper. We had so much fun making the record, and I hope everyone enjoys it!"
JP Cooper:
"'Runaway' has been in the making for a good couple of years now, and I'm so happy it's finally off the hard drive and into the world. It's been amazing watching R3HAB and Sigala develop the track to where it's at now. 'Runaway' is a youthful, wide-eyed, coming-of-age story… it definitely brought back a few memories. I'm sure you'll be able to relate."
Dutch-Moroccan Multi-Platinum DJ and producer Fadil El Ghoul, better known as R3HAB, has been trailblazing his way through dance music for the better part of the last decade. From his breakthrough remixes for Rihanna, Drake, Taylor Swift, Calvin Harris, The Chainsmokers, Lady Gaga, to anthems such as Gold- and Platinum-certified "All Around The World (La La La)" and "Lullaby," to his collaborations with the likes of Luis Fonsi, Sean Paul, ZAYN, Andy Grammer, Sofia Carson, Smokepurpp, Dimitri Vegas & Like Mike, Astrid S, Olivia Holt and more, R3HAB has proven to be one of the most talented and forward-thinking artists in the game, whose work collected over 5B streams to date. In 2016 R3HAB founded his label CYB3RPVNK, which has passed 2B streams across all platforms since its inception. R3HAB himself continues to evolve and diversify his sound by working with a variety of artists around the globe, pushing the boundaries of dance music as he collaborates across genres and languages. In 2020 alone R3HAB celebrated over 900M Spotify streams. He is currently the most discovered artist on Spotify, one of Spotify's top 150 most streamed artists across all genres worldwide, and ranked #13 on prestigious DJ Mag's Top 100 DJs chart. With his combination of innate artistry and innovative attitude, in 2021 R3HAB is continuing his journey among electronic music's elite.
Sigala is the musical nom de plume of Bruce Fielder, a London-based house DJ, producer, and remixer. Launching his career with "Easy Love," a sampling track that topped the charts in the UK in 2015, he continued releasing bright, sunny dance-pop tunes featuring a variety of guest vocalists and producers. His 2018 full-length album "Brighter Days" included collaborations with Kylie Minogue, Craig David, Sean Paul, and Nile Rodgers, among many others. Subsequent tracks featuring Becky Hill ("Wish You Well") and James Arthur ("Lasting Lover") continued his run of UK Top Ten hits. In 2019 Sigala released the single "We Got Love" featuring Ella Henderson. Another song with Becky Hill – "Heaven on My Mind," appeared in 2020, and "Lasting Lover" with James Arthur became Sigala's 8th single to chart in the UK Top Ten. His latest single "You For Me" with Rita Ora, proved to be yet another Summer smash of 2021.
JP Cooper has done the legwork. Ten years in bands in and around his Manchester hometown. Multiple songs written on his own and with a variety of collaborators, a couple of which became global hits-that-will-not-die: "Perfect Strangers" with Jonas Blue and his own "September Song," which is now sitting at some 600M streams. An international solo career built on pure songcraft. And he's done the business. The singer/songwriter's 2017 debut album "Raised Under Grey Skies" has sold in old-fashioned numbers: 1M copies at time of writing. His 11M monthly Spotify listeners have contributed to a grand total of 4B total streams. And, over the past 18 months, Cooper has done the hardest thing: built on all that to create a second album, a collection of 13 songs that work as together and work apart, that out-paces, out-sings and, by his exacting standards, out-classes his debut.
CONNECT WITH R3HAB NOW!
Ape Rave Club Releases Digitized Single "Let The Music Take Control"

Ape Rave Club, the world's first performing NFT artist – is back to wow listeners with another out-of-this-world production in the form of their new single "Let The Music Take Control." The track fits perfectly with Ape Rave Club's mysterious identity with its heavily digitized elements, which are present in everything from the sultry vocals that open the track to its sparkling top beat.
Balanced with a groovy, deep bassline and infused with housey kickdrums, "Let The Music Take Control" is an upbeat, dancefloor-friendly tune that has a compelling story behind it.
The origin of the track is one and the same as the origin of Ape Rave Club, back when he was just a regular crypto ape who had made it big in the year 2031. "Giba," as he was known back then, spent most of his time watching 3D movies at the Bored Ape Cinema, and one day found himself transported into Tomorrowland 2019 aftermovie. Like most natural-born ravers, Giba was immediately hooked – and the rave became his calling in life.
He spent countless hours in his studio treehouse and then his rave cave, learning to DJ so that he could test his skills in the physical world. Shortly after, he manifested his dream of playing at Tomorrowland in 2022 on the festival's iconic Mainstage.
Ape Rave Club combines the universal language of music, special experiences, and endless ways to connect with fans on a whole new level. Keep your eyes peeled for more updates coming soon at Ape Rave Club.
CONNECT WITH APE RAVE CLUB NOW!
Alan Walker, Dash Berlin & Vikkstar Collide On "Better Off (Alone, Pt. III)"
In an unusual collision of forces, Norwegian superstar Alan Walker teams up with veteran producers Dash Berlin and British gaming sensation Vikkstar for "Better Off (Alone Pt. III)," for which the talented creative minds gave new life to one of the 90s most iconic dance tracks. "Better Off (Alone Pt. III)" contains the original's catchy vocals together with a spotlight on the "I think you better come along" lyric, while progressive melodies and euphonious basslines are infused into the classic Eurodance beats to make for a unique combination of past and present.
It is also the third installment of Alan Walker's "Alone" series, which began in 2016 with the title track "Alone" and continued with 2019's "Alone Pt. II" with Ava Max. This meaningful trilogy shares a common thread of positivity and unity, encouraging listeners to support and look out for one another on and off the dance floor (you can find content related to the series under the #BetterComeAlong hashtag).
On this project, Alan – known for always helping young talent, took Vikkstar – who was brand new to producing music, under his wing as part of his personal mission to lift up talented artists and bring their music to the world. The producers from Dash Berlin loved what Walker and Vikkstar were doing with the early versions of "Better Off (Alone Pt. III)" and wanted to get involved in it instantly.

"Teaming up with Dash Berlin and Vikkstar for 'Better Off (Alone Pt. III)' has been a creative whirlwind. We've reimagined a beloved 90s gem, infusing it with a contemporary twist that's bound to resonate with fans old and new. This collaboration embodies the magic of music – a fusion of nostalgia and innovation." — Alan Walker
"Proud to be a part of this momentous team up with dance music icon Alan Walker and legendary YouTube phenomenon Vikkstar, together with Dash Berlin producers Seb & Eelke celebrating 25 years of their monster hit 'Better Off Alone'. Reborn and reworked as a magical future classic as part of Alan Walker's celebrated 'Alone' saga, ready to make the whole world sing along with us once again." — Ryan Fieret from Dash Berlin
"Dance music has been something I've loved for over a decade, simply as a fan. Meanwhile, attending festivals all over the world, from Tomorrowland to EDC Las Vegas to Ultra Music Festival in Miami. Alan and I have been friends for over five years, always making an effort to meet up whenever we're in the same country. He encouraged me to venture outside my comfort zone and start DJing firstly, then to experiment with music production. Being able to work on this project with a close friend has been a great experience, with lots to learn. I've been quietly producing & working on my own music. I'm very excited that my first-ever release will be a collaboration not only with Alan but also with Dash Berlin. Both artists have a legendary reputation and it's been an honor to join them." — Vikkstar
CONNECT WITH ALAN WALKER NOW!
Want Dance Music With Female Vocals? Hear "Krazy" By VASSY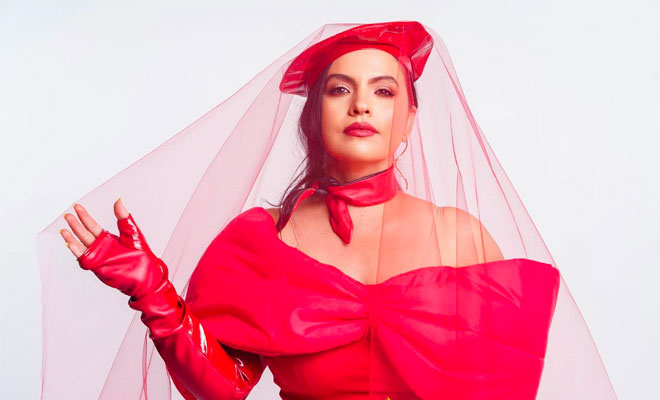 If you're on the hunt for Dance music with female vocals, your search stops right here. VASSY, the electrifying artist known for her powerful vocals and chart-topping hits, has unleashed her brand new music video for "Krazy."
There's no denying it; this is a gift for those who live for the party scene! Additionally, her singing voice steps into the limelight, by injecting the song with a blend of energy and heartfelt emotion.
Most importantly, "Krazy" serves as a reminder that music can be a powerful tool for empowerment, as these lyrics inspire you to be a beacon of strength and confidence. Plus, the people who are crazy enough to think they can change the world are the ones who do.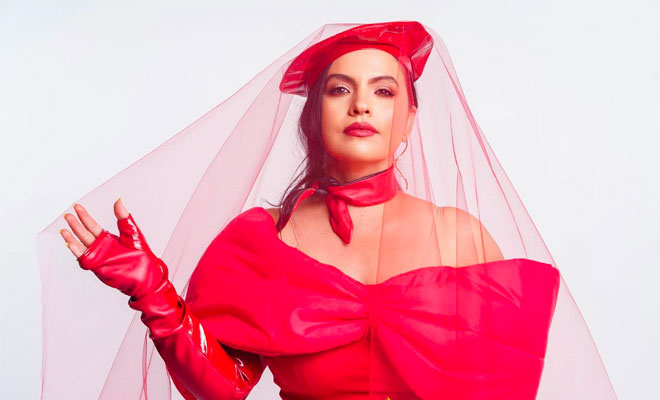 On the other hand, while it's true that music appreciation is deeply personal, I still believe that dance music with female vocals sounds better than male vocals because they are more melodic, emotive, and harmonious. Of course, this comes accompanied by songwriting, and the production quality.
In short, "Krazy" will leave you wanting more, so look no further, and explore more options via Spotify through the Best Running Playlist — Top EDM 2023.
CONNECT WITH VASSY NOW!