Race To Cash's Latest EP 'Uppers & Downers' Becomes An Instant Favorite!
There's no doubt, each track from Race To Cash's EP 'Uppers & Downers' becomes an instant favorite at first listen. The dope artists behind this fresh project are Cortez Johnson and HollowDream, both of them hailing from Michigan. However, Illinois-based Producer MMM (Money Making Mitch) was responsible for the whole production process. Incredibly, together they unleash their full potential as Hip-Hop artists. Not to mention, you can expect fire flames raps on almost all these tracks. Nevertheless, the catchiest one is called "Possibly". Needless to say, you'll be moving to its funky influence + their dynamic/ingenious wordplay is pretty fun. Stay tuned because new music is on the way soon!
CONNECT WITH RACE TO CASH NOW!
Facebook
Spotify (Cortez Johnson)
Spotify (HollowDream)
Emerging Rapper Legacy Showcases A Poetic Flow On "Bad Feelings"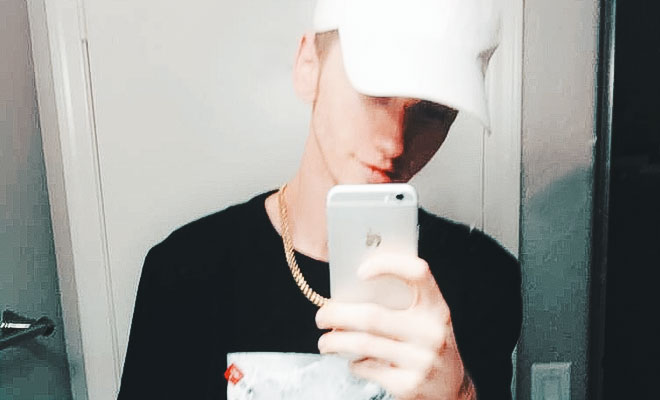 21-year-old Legacy is making a name for himself mainly due to his poetic flow and rapid-fire delivery. The emerging rapper based in Arizona gained a passion for poetry in elementary school and turned to Hip-Hop in order to keep developing his creative vision. He finds inspiration in classic urban hits from the likes of 50 Cent, Dr. Dre, Eminem, Lil Wayne, among others. Not so long ago, he has nearly reached 10K streams on SoundCloud with an infectious track called "Hope".
There's no doubt, quality mastering and mixing is an essential step in order to succeed in this competitive industry. Despite it requires minor adjustments, Legacy's jam "Bad Feelings" will surprise you with his rhyming verses and matching syllables. Moreover, the confidence in his voice reveals his discomfort with fake people, and he's brave enough to speak the truth through art. This new tune tells a personal story related to obstacles and friends. Often, your pals can cross the line from frenemies or competitive homies to outright bullies. Beyond its concept, you can hear how the jazzy piano bars in the background makes it especially smooth and pleasant to the ears. Produced by Ocean, I think it's worth giving it a try below.
CONNECT WITH LEGACY NOW!