Stream DJ NIka's New Two-Hour Mix In Full!

DJ NIka returns with something special for dance music lovers. A new two-hour mix that showcases the best tracks of 2019 in an impressive variety of genres. Keep the holiday season bright while you listen to these catchy tunes at home. Episode 55  of his radio show is probably the longest DJ set he has ever released this decade. With enough bass and fresh vocal tracks that invite everyone to sing along, DJ NIka's great taste in music never fails. Enjoy a sound palette that prompts several euphoric moments right here!
Tracklist
1 – DJs From Mars – Best Of 2019 Megamashup
2 – Chris Lake, Solardo – Free Your Body (Original Mix)
3 – George Smeddles – Start The Party (Original Mix)
4 – Novak, Essentials – Sexy Groove (Extended Mix)
5 – Crazibiza, Jazzy X – Bandie Bandie (Club Mix)
6 – Spooner Street – Taking It Back (Original Mix)
7 – Zara Larsson – All the Time (Don Diablo Extended Remix)
8 – Jonas Aden – Tell Me A Lie (Extended Mix)
9 – Meduza Music – Lose Control (Extended Mix)
10 – FADERX – House (Extended Mix)
11 – Falko Niestolik, BK Duke – House Your Body (Extended Mix)
12 – Wax Motif, Matroda – Lose Control (Extended)
13 – Damaged Goods, NEVERGLOW – Home (Original Mix)
14 – Alok, Sevenn – The Wall (Extended Mix)
15 – MOGUAI – ACIIID (Kryder x Benny Benassi Extended Remix)
16 – Moska – Legend (Extended Mix)
17 – Bassjackers – Mush, Mush (2019 Reboot) (Extended Mix)
18 – Tujamo, NAA SIGNE – Shake It (Extended Mix)
19 – Blasterjaxx, DBSTF, Envy Monroe – Wonderful Together (feat. Envy Monroe) (Extended Mix)
20 – SICK INDIVIDUALS – I'll Be Here For You (Extended Mix)
21 – Sandro Silva, SaberZ – Omerta (Extended Mix)
22 – DJ Nika & Wayne – Fire
23 – xENO, SebDell – Velociraptor (Original Phero Mix)
24 – Syzz, Avian Grays – Nobody (Extended Mix)
25 – Tiesto, Mabel – God Is A Dancer (Toby Green Extended Remix)
26 – deadmau5 – COASTED (Original Mix)
27 – Above & Beyond, Zoe Johnston – There's Only You feat. Zoe Johnston (Above & Beyond Extended Club Mix)
28 – Hilight Tribe, Vini Vici, Jean Marie – Moyoni (Extended Mix)
29 – Materia, Escape (UK) – On Sequence (Original Mix)
30 – Liquid Soul, Dimitri Vegas, Like Mike, Vini Vici – Untz Untz (Extended Mix)
CONNECT WITH DJ NIKA NOW!
For Booking Email: NIKA@DJNIKA.COM
"Electric Dreams" By N2BLÜ Will Give You Nostalgic Vibes — LISTEN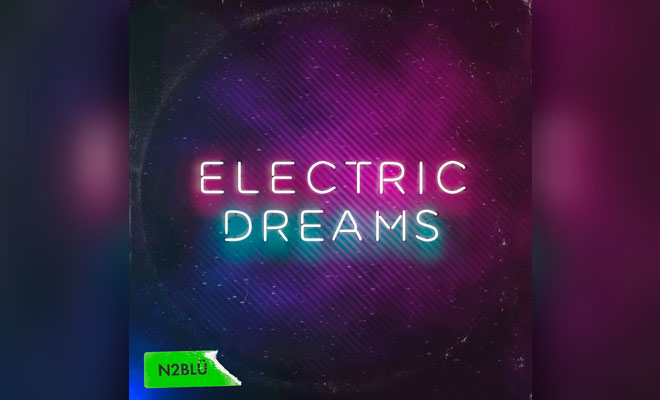 One of the things I admire so much about N2BLÜ is that they do not underestimate the importance of lyrics. Beyond the edgy Dance-Pop style, the message behind "Electric Dreams" arouse nostalgic feelings. On this occasion, Jonathan and Konstantin invite you to remember the traditional dating methods of the past decades. Somehow, the song is also criticizing love and courtship in today's digital world. Of course, old-fashioned romance is a matter of the past, then it is understandable that not everyone is ready for modern dating. Putting aside the questionable lack of connection to reality, this nice tune with emotional narrative can help listeners to connect with themselves. Check this out!
CONNECT WITH N2BLÜ NOW!
---
Lyrics
In a world of all things digital
How do you find something real?
That spark of something magical
That makes you feel
It was love at first sight, how it happened one night
And it was more than it seemed
It'll happen someday
If you can find your way
Through these electric dreams
Electric Dreams
Through these electric dreams
Electric Dreams
Through these electric dreams
Electric Dreams
Electric Dreams
It all just seems so complicated
Yet so natural for some
Comparisons just leave you frustrated
Thinking where's my someone?
Love to the moon and back, with its own soundtrack
To the perfect romantic scene
It'll happen my friend
If you can find the end
Through these electric dreams
Electric Dreams
Through these electric dreams
Electric Dreams
Through these electric dreams
Electric Dreams
Electric Dreams
Electric Dreams
Only you can write your story
And choose your destiny
Only you can own your glory
And shape your reality
Only you can write your story
And choose your destiny
Only you can own your glory
And shape your reality
Through these electric dreams
Electric Dreams
Through these electric dreams
Electric Dreams
Oh Electric, Electric Dreams
Electric Dreams
Through these electric dreams
Electric Dreams
Electric Dreams
Through these electric dreams
Electric Dreams