Stream In Full: Felix Cartal's Multifaceted "Over It" Feat. Veronica

Always the king of melodic house, Felix Cartal just dropped his new single "Over It" featuring Veronica, and this one is equally at home on the dance floor as on the radio. The song delivers instrumental melodies in the intro, serving as the backdrop for Veronica's breathy vocals. The drop rolls smoothly into bouncy, groovy basslines that amplify Cartal's breezy sound into a club-friendly track that still hits right in the feels. "Over It" follows Cartal's single "Love Me" with Lights, which has amassed over 15M streams, is certified Canadian Gold and has climbed into the top 5 on Canadian radio. Check out what Felix had to say about the new track below:
"Veronica and I wrote this song while I was in LA. We did the whole demo super quickly. Over the next few months, I really wanted to refine it into something emotional that still works in the club. This has been one of the biggest songs of my set, and I can't wait to see the reactions at my shows once people are familiar with it."
STREAM/DOWNLOAD
With his energetic, melodic and yet dance-floor friendly sound, Felix Cartal has established himself as a force to be reckoned with in modern dance music. The last years proved to be catalytic for the producer, who was included in Billboard's "13 Dance Artists Who Dominated 2017" feature and whose Spotify channel has over 190 million streams. Felix's appeal lies in his ability to convey complex emotions through his music, like the hopeful angst of "Get What You Give," which went on to top multiple radio charts-as well as was named one of Billboard's "50 Best Dance/Electronic Tracks of 2017"; and became a Canadian Certified Platinum record and Juno Award nominee. 2018's release of Felix's poignantly self-reflective album "Next Season" further upped the ante for the producer with tracks like "Mood," "Walking By," "Faces" and "Everyone But Me" which has reached 100M streams and earned him a 2019 Juno Award nomination for Electronic Album of the Year. His release of "Over It" begins a series of brand new tracks from Felix, and you never know what he'll come up with next.
CONNECT WITH FELIX CARTAL NOW!
"Electric Dreams" By N2BLÜ Will Give You Nostalgic Vibes — LISTEN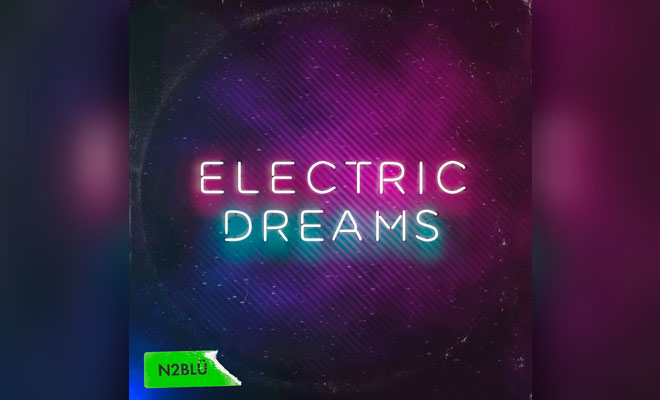 One of the things I admire so much about N2BLÜ is that they do not underestimate the importance of lyrics. Beyond the edgy Dance-Pop style, the message behind "Electric Dreams" arouse nostalgic feelings. On this occasion, Jonathan and Konstantin invite you to remember the traditional dating methods of the past decades. Somehow, the song is also criticizing love and courtship in today's digital world. Of course, old-fashioned romance is a matter of the past, then it is understandable that not everyone is ready for modern dating. Putting aside the questionable lack of connection to reality, this nice tune with emotional narrative can help listeners to connect with themselves. Check this out!
CONNECT WITH N2BLÜ NOW!
---
Lyrics
In a world of all things digital
How do you find something real?
That spark of something magical
That makes you feel
It was love at first sight, how it happened one night
And it was more than it seemed
It'll happen someday
If you can find your way
Through these electric dreams
Electric Dreams
Through these electric dreams
Electric Dreams
Through these electric dreams
Electric Dreams
Electric Dreams
It all just seems so complicated
Yet so natural for some
Comparisons just leave you frustrated
Thinking where's my someone?
Love to the moon and back, with its own soundtrack
To the perfect romantic scene
It'll happen my friend
If you can find the end
Through these electric dreams
Electric Dreams
Through these electric dreams
Electric Dreams
Through these electric dreams
Electric Dreams
Electric Dreams
Electric Dreams
Only you can write your story
And choose your destiny
Only you can own your glory
And shape your reality
Only you can write your story
And choose your destiny
Only you can own your glory
And shape your reality
Through these electric dreams
Electric Dreams
Through these electric dreams
Electric Dreams
Oh Electric, Electric Dreams
Electric Dreams
Through these electric dreams
Electric Dreams
Electric Dreams
Through these electric dreams
Electric Dreams