SVNJACK's "Never Left" Is The Future Rave Anthem You've Been Waiting For

SVNJACK is ready to introduce his latest production via Future Rave Music. The gifted DJ and music producer presents "Never Left," an infectious fresh release that is certainly on its way to topping charts all over the world.
The Portuguese artist takes on Future Rave Music's center stage and spotlight to drop this certified banger, and while he's already amassed thousands of plays across main streaming platforms, 'Never Left' promises to break previous records, aiming to conquer dance floors and playlists worldwide.
The label, known for its flawless taste and impressive catalog of releases, strikes back with a new fresh talent joining its incredible roster. With releases from artists from all over the world displaying their powerful sound, Future Rave Music truly promises to continue to release hard hitters this coming year, adding more excitement for what's to come from this prominent music label.
With a mysterious and enthralling vibe, Never Left' features catchy and captivating vocals, staggering synths, and a powerful beat, alongside growling and electrifying pads that keep the energy up while giving an extra layer of texture and intensity.
The uplifting bridge takes the vibes of this Future Rave track to a new level, to finally drop it to an exquisite and stunning end. This track is surely hinting at a main stage slot at a festival lineup in the coming future for this talented artist.
Future Rave Music undeniably does it again, releasing this mighty track and showcasing all the power and might of Svnjack's sound, that's without a doubt a name to follow.
Don't forget to keep an eye out for Future Rave Music, as they keep their mission and vision clear and strong, releasing the highest quality music that put the name of Future Rave genre and its talented artists at the vanguard of Electronic Dance music world.
"Never Left" is out now and available in all major online stores and streaming platforms.
CONNECT WITH SVNJACK NOW!
Rave Till Dawn With A New Techno Song: "Middle Of The Night"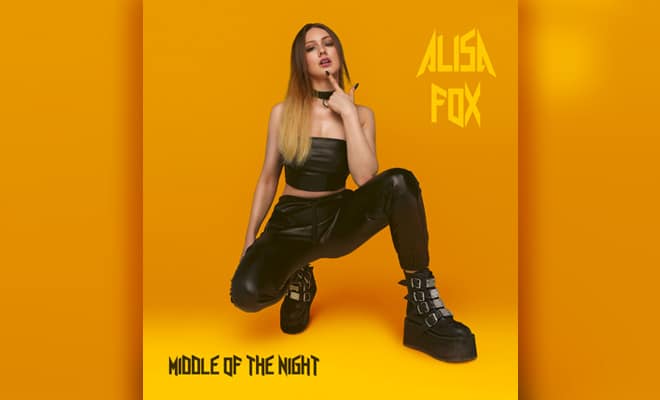 Alisa Fox invites everyone to rave till dawn with her dance floor bomb, "Middle Of The Night." A Techno song inspired by the magical moment that occurs when you find someone you like.
Beyond question, I would describe the whole audio as raw, powerful, and wild. Surprisingly, she captures the intensity of discovering a connection in the late hours of the night through pounding kicks and acid lines.
Transforming one's feelings into bouncing electronic beats requires creativity and rhythmic intuition. Needless to say, Alisa Fox proves she got the skills to translate any type of emotion.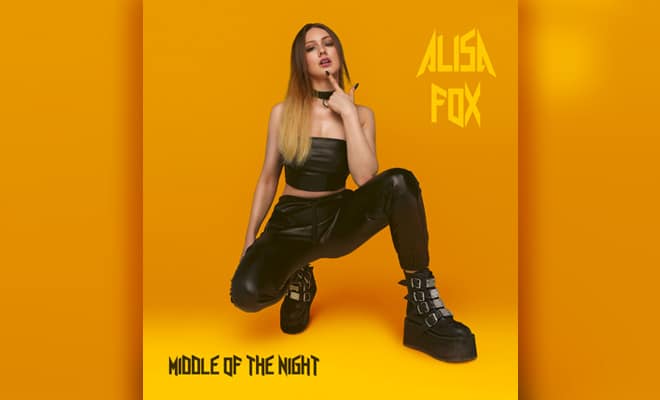 If you're a DJ, I can guarantee that the crowd will become one with the music, losing themselves in the dark atmosphere and infectious melodies. In addition, this Techno song incorporates an intricate sound design and the use of various textures to create an ecstatic sonic experience.
Little by little, the fast-rising European artist has garnered a dedicated following and continues to push boundaries within the genre. Her presence in the underground scene symbolizes the growing recognition and appreciation of female talent inside the community.
At the end of the day, Alisa's mission is to get you moving and grooving to the uplifting tempo, helping you shake off the stress and have a good time.
CONNECT WITH ALISA FOX NOW!
Lewis Laite & PRPL CHLD Collab For Explosive Future Rave Track

Lewis Laite & PRPL CHLD join forces to bring their latest collaboration "Alive On The Dancefloor" via Future Rave Music. Known for their consistent and hard-hitting releases from new talent across the globe, the label now introduces their latest signing, a Future Rave track that displays the fresh and new sounds of Lewis Laite & PRPL CHLD. The up-and-coming DJs/producers join the list of talented and creative artists collaborating with the label. Releases by the label, like its most recent release, Dutch talent Edy Marron's "Passion" are being supported by top names in the industry like David Guetta and Cuebrick.
This time, Lewis Laite & PRPL CHLD team up to present their new production "Alive On The Dancefloor." With intense and electrifying synth lines kicking off this vibrant track, the pounding beat and growling bass support the panned elements and atmospheric pads that shape up this production. The breakdown is guided by processed vocals, as the intensity rises on the build-up with the staggering synths that release the track to a new uplifting and bright drop.
A driving Future Rave track, this single showcases Lewis Laite's and PRPL CHLD's skills and sound that pair well on this must-listen for all fans and followers of the genre. If you are an old-time follower or a newcomer to Future Rave Music's party, the label's releases certainly bring new names and talent to the Electronic Dance music scene, making it richer and bigger with each impressive release.
Don't forget to follow Lewis Laite & PRPL CHLD across social media, and Future Rave Music to be in the know of their latest releases and updates, as the label deserves to be followed closely. Lewis Laite & PRPL CHLD's "Alive On The Dancefloor" is out now via Future Rave Music and available in all major online stores and streaming platforms.
CONNECT WITH LEWIS LAITE NOW!
Alisa Fox Returns With Intense Techno Beats On "Come With Me"
Female DJ and producer Alisa Fox is back! Your body will automatically move to the intense Techno beats once you hear her newest club weapon "Come With Me," which is as danceable as her debut single "Freedom."
Speaking about everything from the sexy vocals to the ravey acid lines, the German artist brings you euphoric moments. In fact, I strongly believe when a track makes you throw your hands up in the air, it's a sign of high-quality production.
Certainly, evoking an emotional or physical response in listeners isn't a simple task. Nonetheless, Alisa Fox possesses the ability to connect with her audience quickly through her personal style-crafted heavy kicks.
Furthermore, Alisa Fox makes clear how the game has changed. DJs are no longer just dudes, women are killing it and getting the recognition they deserve.
They are equally capable and talented and as the electronic music scene keeps evolving there are more opportunities for female DJs to explore and showcase their own skills. A perfect example is "Come With Me," which displays Alisa Fox's full musical palette while she tries new things in a genuine way.
If Techno beats are your thing, then stay alert for upcoming releases via her socials below.
CONNECT WITH ALISA FOX NOW!