The JungleMico Project Surprises With Groundbreaking Music, Listen To "ROAMING"

The JungleMico Project is lead by MICO, a talented artist who aims to become China's #1 Electronic Music Producer with his groundbreaking tunes. Not for nothing, he has been nominated several times for his albums. In 2015, his debut material 'Roaming' won the Asian Chinese Music Media Awards. Add to this, he has also entered the Electronica Top 200 iTunes charts. Therefore, we can clearly glimpse he has a bright future.
Without a doubt, one of MICO's best tracks to date is "ROAMING". It seems he and his project always opt for innovation. Surprisingly, he demonstrates creativity by merging oriental-esque sounds with a heavy dose of club music. According to the artist, inspiration came from Chinese (South-West region) songs. However, his desire to push the envelope, made his composition stand out because it feels modern due to electronic rhythms. Mixing opposite styles to perfection as it leaves you with your mouth hanging open. 😮
CONNECT WITH THE JUNGLEMICO PROJECT NOW!
The Next Big Name In Manchester's Electronic Music Scene, Echo-Eclipse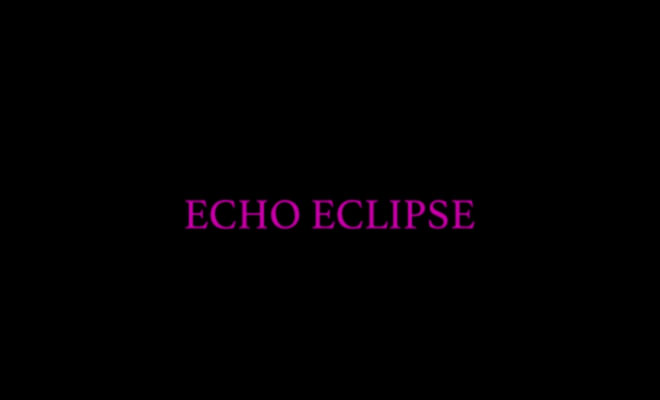 Meet Echo-Eclipse, he could easily become the next big name in Manchester's electronic music scene. Taking sonic elements from the 80s, retro and futuristic synth lines make his new single shine like gold. I'm talking about, "Rogue Simulation", which will be included in his upcoming 5th album. This style is definitely making a comeback in the 21st century.
On the other hand, use your imagination with the help of the visuals below, and you'll feel like driving late at night across a whole new dimension. As the engines roar, it'll be cool to think about how neon lights surround you within the vehicle. At just 23-years-old, the versatile, creative, and dynamic producer has released a total of 5 records. And most of them recorded in his bedroom. Believe it or not, he's completely self-taught and his biggest dream is to collaborate musically with The Weeknd. Get more updates and news on his socials.
CONNECT WITH ECHO-ECLIPSE NOW!