The Long Awaited Debut Album 'Dark Days & Bright Nights' By The Austrian Band Luna Rise

The long awaited debut album DARK DAYS & BRIGHT NIGHTS by the Austrian band LUNA RISE has finally arrived. The album is played out on a contrasting balance of opposites. Light and dark, day and night, soft and loud are all present as well as represented in the Yin-Yang shaped fusion of the moon and sun on the cover artwork. The 12 songs are also equally divided into those that are associated with the DARK DAYS and those associated with the BRIGHT NIGHTS.
Allthough Electro WOW is focused on electronic music, this record is worth to have a listen in every single way. The dark and emotional Parts reminds to 90's Gothic Rock Stars such as HIM, but this is not an Ripp-Off. Luna Rise is for all of those who like melodic, emotional, dark rock and not just only fort hem!
DARK DAYS & BRIGHT NIGHTS, is an absolutely stunning, mature album. It covers lots of ground – from dark rock to hook-laden, heavy gothic grooves and straight down the road melodic rock, that easily outshine the best hooks on the band's previous works – and each new note is easily taken in stride. The production is perfect for the material – showcasing Andy Earth's scream-tinged riffs and Chris Divine's all-encompassing vocals while managing to stay loose and natural, and not forced or clinical as some major-label releases.

LUNA RISE take huge pains in transforming their sound between dark and bright here, as they broaden their musical horizons and overall spectrum. A lot of quality studio sounds come out of this very song-heavy, deep album that has tons to offer in terms of mood-inducing soundscapes. Interestingly, many of the songs contain unique bridges, breakdowns and transitions from moment to moment. In that way, it's quite an ambitious recording. They even find the time to completely transform a cover of the 1984 Ultravox song, "Dancing With Tears In My Eyes". But they do much more than that!
The album opens with the otherworldly metal pumeling of "Demons Inside" and continues to captivate the listener through furious mind bending rockers like "RZRKT", "Silent Screams", "Worshippin' Shadows" and "In Your Arms". Throughout, this album delivers undeniably great music. It's thoughtful, stirring and personal, with guitar parts you can easily get lost in, and when LUNA RISE slow it down a little they become much more than mesmerizing. As on tracks such as "The Secret In You" and "The Anthem Of The Night". But it is when they totally open the faucets of creativity that the band truly excels. This happens frequently, and more precisely on "For A Reason", and "Silent Screams".
DARK DAYS & BRIGHT NIGHTS is so much more than just an album of great rock songs or stunning instrumental performances. It is more than the ominous blend of crunching guitar riffs, the arpeggiated solos and the soaring vocal melodies and bass-lines. Jarring and alluring at the same time, it is the intricate layers of sound that enter and exit at will, as well as the really complex, engaging hooks that penetrate your subconscious as each song moves through its intrinsic contrasts.
DARK DAYS & BRIGHT NIGHTS is a powerful piece of music, complete with head-banging guitar riffs and electronic keyboard soundscapes with melodic but muscular lead vocals. But what's unique and excellent about LUNA RISE is how they write and perform actual melodies, and their ability to mix in a variety of volumes, tempos and textures. The album is a vigorous, empowering, never-stopping set of rock tracks that hits you fast and hard. It feels so epic when you listen through the tracks. Though it displays pure power DARK DAYS & BRIGHTNIGHTS shows the band's dynamic ability to use soft and smooth all the way through to angry and loud!

LUNA RISE: Chris Divine: Vocals, Talkbox, Acoustic Guitars, Additional Electric Guitars – L.X.: Keys, Backing Vocals – Andy Earth: Rhythm + Lead Guitars – Rob Rocket: Bass – Loup-Garou: Drums.
Don't forget to check them out – Online:
Luna Rise – Official Website : http://www.lunarisemusic.com
Listen To Luna Rise @ Spotify : https://play.spotify.com/artist/2gOyUqu0HAnxk3neoxqXud
Listen To Luna Rise @ Deezer : http://www.deezer.com/artist/4649884
Luna Rise @ Facebook : https://www.facebook.com/lunarise
Luna Rise @ Bandcamp : http://luna-rise.bandcamp.com
Luna Rise @ ITunes : https://itunes.apple.com/us/artist/luna-rise/id482267037
Luna Rise @ Google Play : https://play.google.com/store/music/artist/Luna_Rise?id=Autah5gh7tbygcweyu7xfawim4u
Luna Rise @ NRT-Records : http://www.nrt-records.com/luna_rise_eng.html
New Esotera EP 'Old As Time' — Exclusive Review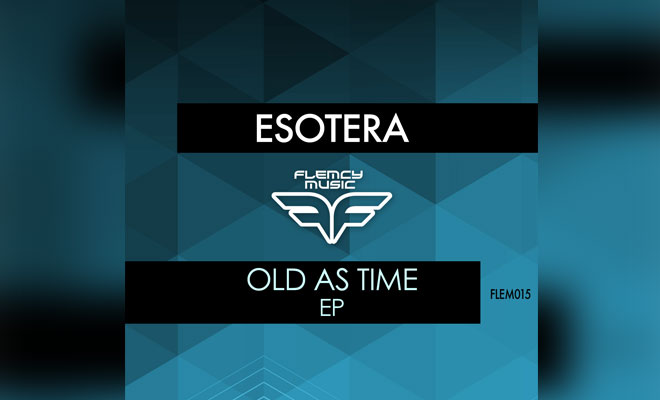 Londoner electronic musician Esotera has spent many days and nights in the studio producing the upcoming 'Old As Time' EP and obtaining outstanding results. This work represents his perfectionism and daily dedication to music. Here, he delivers Progressive House tunes that also integrate Techno in a different direction. After mixing both styles, Esotera got the secret formula for one of the best atmospheric and deliciously dreamy EPs of the year! Can't wait to download this great material in February via Flemcy Music. In conclusion, I will definitely use these three tracks on my next DJ set. Meanwhile, you can read my track-by-track review below.
1 – Old As Time WOW what an opener! Such a masterpiece tune that will take you on an audio journey. Lovely soft harmonies and progressive sounds made it quite enjoyable and relaxing at the same time.

2 – High MomentsThe second track is pretty original. It features eerie/dark music elements and pulsing beats on repeat. Esotera also adds male vocal snippets that sound like being taken from a speech. Certainly, a creative effort, don't you think?

3 – LIGOHey Techno lovers, this is definitely for the clubs! I like it because it possesses dynamism and energy. The most uplifting song and probably never will go out of day as it sounds futuristic.
AVAILABLE SOON ON BEATPORT
February 1st, 2017
CONNECT WITH ESOTERA
Facebook
Instagram
Mixcloud
Twitter
CONNECT WITH FLEMCY MUSIC