The Most Amazing Future-Retro Drum Machine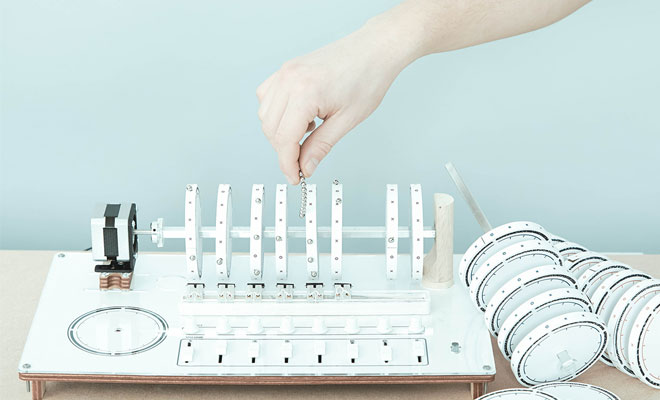 The XOXX Composer, from London-based industrial designer Alex Bluhme, takes the drum machine interface to a new level. The prototype, which Bluhme says began "with a curiosity to understand when, why and how people take their first steps into producing music," employs adjustable magnets attached to eight roating discs to activate samples—picture a mechanical music box drum, and you'll get the idea.
Magnets can be placed freely anywhere along each disc's perimeters; discs are quantized to four bars, each divided into four steps; as the discs rotate, the magnets interact with electrical switches to play samples. Eight volume faders and an effects knob round out the system.